Ogilvy Wins Grand Prix Honors in Three Categories on Day Two of Cannes Lions Festival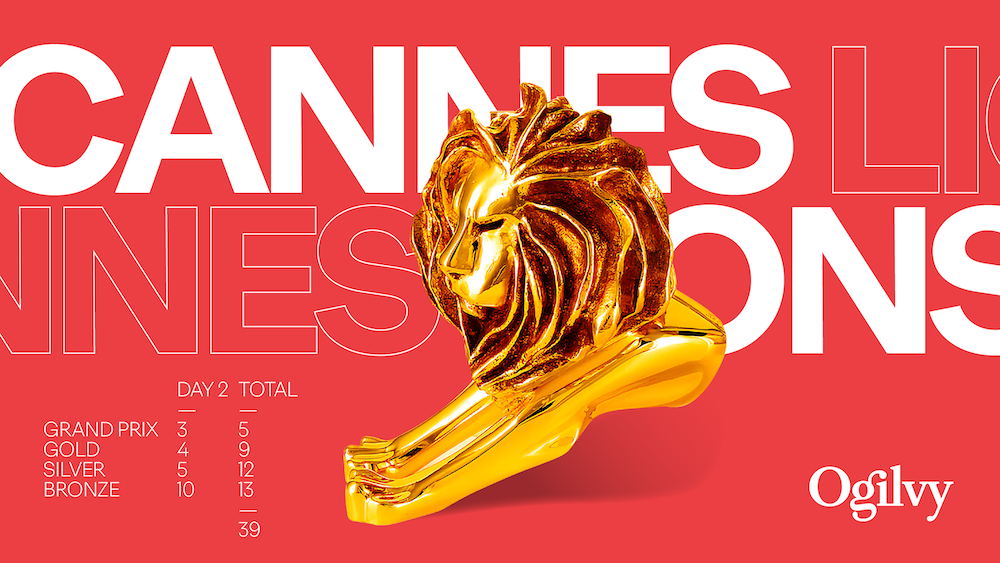 NEW YORK — June 22, 2021 — Ogilvy took home three coveted Grand Prix prizes in the Social & Influencer, Direct, and Media categories on the second day of the 2021 Cannes Lions Festival of Creativity. Ogilvy's global network was awarded an additional 4 Gold, 5 Silver, and 10 Bronze Lions today.  
Ogilvy Pakistan took home the Media Grand Prix as well as a Silver Lion for Telenor Pakistan's "Naming the Invisible by Digital Birth Registration." DAVID Madrid was honored with both the Social & Influencer and Direct Grand Prix for Burger King's "Stevenage Challenge." The Burger King campaign was also recognized with a Gold and two Silver Lions. 
Additionally, Ogilvy scored Golds in Direct for Vivir Association's "Mother Blanket" by Ogilvy Bogotá and IKEA's "Buy With Your Time" by Memac Ogilvy. Burger King's "Moldy Whopper" created by DAVID Miami, INGO Stockholm, and Publicis Romania also added to its haul taking home a Gold Lion in the PR category. 
Ogilvy teams spanning Bogotá, Dubai, Islamabad, London, DAVID Madrid, DAVID Miami, Mumbai, DAVID São Paulo, Singapore, INGO Stockholm, Tokyo, Toronto, and Warsaw helped add to Ogilvy's Day One tally with work for clients including ABinBev, Colombia Con Memoria Foundation, IBM, IKEA, Lego, Mondelēz, Relate, and RIT Foundation. 
Piyush Pandey, Chairman of Global Creative at Ogilvy, said: "Getting recognition from our talented industry peers is always a humbling experience. Today's success proves that creativity has the power to drive not only business-changing impact, but culture-changing impact. I am thrilled we are consistently showcasing our ability to do this as we partner with our clients and serve our communities."
To-date, Ogilvy has won a total of 39 Lions including 5 Grand Prix, 9 Gold, 12 Silver, and 13 Bronze. Check out some of the winning campaigns by following Ogilvy on Twitter using the hashtag #OgilvyCannes. Keep up with Ogilvy and Cannes-related news throughout the week by following us on LinkedIn, Twitter, Instagram, and Facebook. 
About Ogilvy  
Ogilvy inspires brands and people to impact the world. We have been creating iconic, culture-changing, value-driving ideas for clients since David Ogilvy founded the company in 1948. We continue building on that rich legacy through our borderless creativity—operating, innovating, and creating at the intersection of talent and capabilities: our experts in Public Relations, Growth & Innovation, Advertising, Health, and Experience work fluidly across 132 offices in 82 countries to bring forth world-class creative solutions for our clients. Ogilvy is a WPP company (NASDAQ: WPPGY). For more information, visit Ogilvy.com, and follow us on LinkedIn, Twitter, Instagram, and Facebook.  
For more information contact: David Ford / david.ford@ogilvy.com  
# # # 
RECENT OGILVY NEWS:
Interested in bigger, bolder ideas? Sign up for our newsletter for more insights on how brands can make an impact on the world.
Share