Ogilvy Wins More Gold Lions on Day Four of the 2019 Cannes Lions International Festival of Creativity
Cannes, France. 20 June 2019. On the fourth day of the 2019 Cannes Lions International Festival of Creativity, Ogilvy added to its Gold Lions tally with awards in the Creative Effectiveness and Radio & Audio categories. Ogilvy also won five additional Silver and two Bronze Lions across the Brand Experience & Activation, Mobile and Radio & Audio categories, bringing the overall total for the creative network to 51.
Piyush Pandey, Chief Creative Officer, Worldwide, Ogilvy, said: "It is satisfying to see the strength of the network across the world, nothing pleases me more. We owe our success to the incredibly dedicated people of Ogilvy around the world."
DAVID Miami scooped up a Gold Lion in the Radio & Audio category for 'BK Bot,' which saw Burger King put its advertising into the hands of Artificial Intelligence. The campaign, which gives its listeners a glimpse into what the future of advertising could look like, sees an AI-powered bot which has been fed with over 1,000 hours of Burger King adverts use algorithms to recreate its own. Narrated by a tinny, robot-like voice, the ads are filled with quick-witted lines such as "I have no WHOPPER®. I have no future." and "Yes, I am reasonable like all humans always are", responding to concerns about the rise of machines in a smart, tongue-in-cheek way. 'BK Bot' has won three Lions to-date.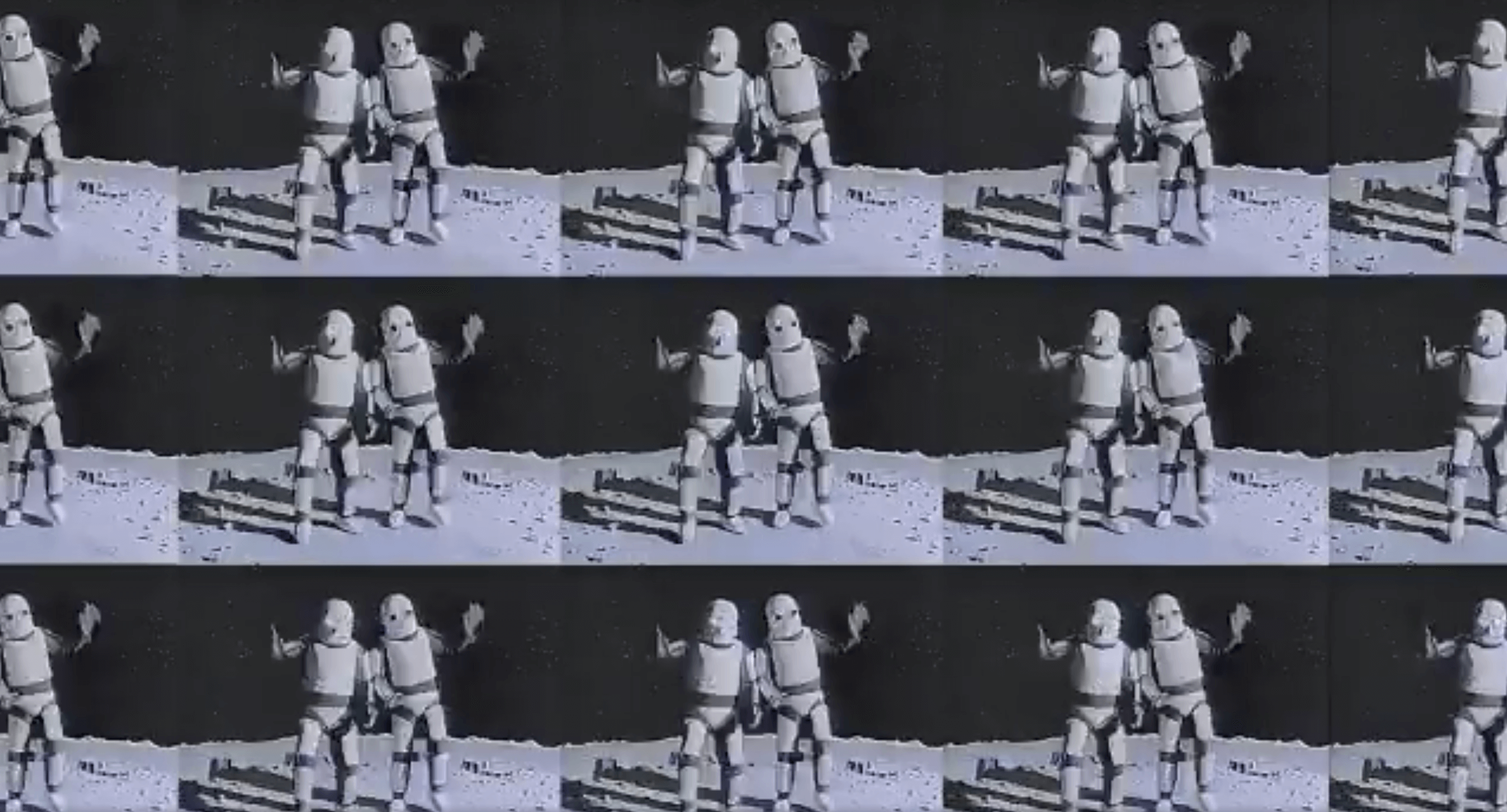 DAVID Buenos Aires' 'The All-in Promo' was recognised in the Creative Effectiveness category today with a Gold Lion for its innovative campaign with Noblex. Ahead of the 2018 football World Cup, the Argentine electronics brand launched a campaign targeting football fans considering renewing their TVs before the event. Seeing an opportunity to spark a conversation around Argentina's uncertain position in the race to qualify, DAVID launched a campaign which saw the brand challenge customers with an all or nothing bet. Taking to Twitter, Noblex promised customers that if they bought a TV, and Argentina didn't qualify for the Russian World Cup, they'd get a total refund. As the odds of the team qualifying continued to decrease in the first round of matches, the Twitter community took to their keyboards, creating hundreds of memes mocking Noblex's CEO for his seeming error of judgement. The brand quickly started trending, and Noblex jumped on the bandwagon by creating the Twitter account @GerenteDeNoblex, which bought the CEO figure to life by responding to trolls in real time. Ahead of the final qualifying match, the odds were upped to double or nothing; and when Argentina took the crown against Ecuador, the campaign skyrocketed to generate over 400 million impressions.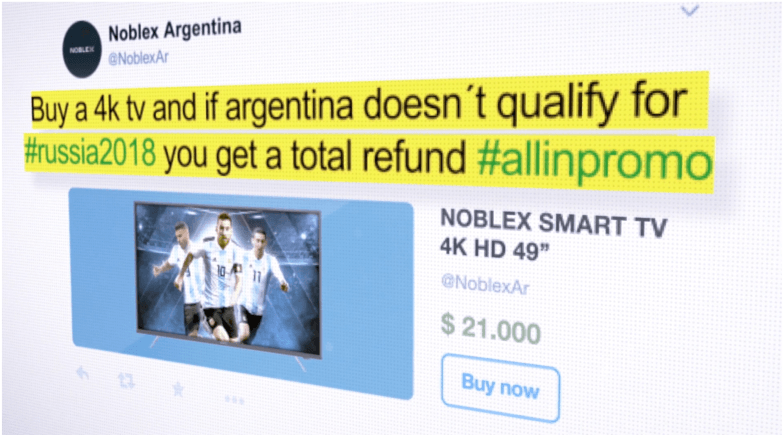 Ogilvy Chicago also added a Silver Lion to its Glade 'Veiled Snapchat Lens' work in the Mobile category, following its success earlier this week in the Social & Influencer category. Addressing the problem that historically, Snapchat filters require mapping from the eyes, nose and mouth to work successfully, Glade worked with Snapchat to develop the first selfie lens experience which could be used by women wearing veils. Created specifically for the women of Saudi Arabia and launched on International Women's Day, Glade built the first ever lens experience that could be triggered simply by the blink of an eye. The campaign, which aimed to champion change and empower Saudi women to express themselves in a way that was respectful of cultural norms, was supported by a campaign film, titled 'Baby Abeer' ("Abeer" meaning "fragrance" in Arabic), which filmed women meeting a baby girl and voicing their hopes for her future. Women were invited to share their own wishes via the #inspirehope hashtag.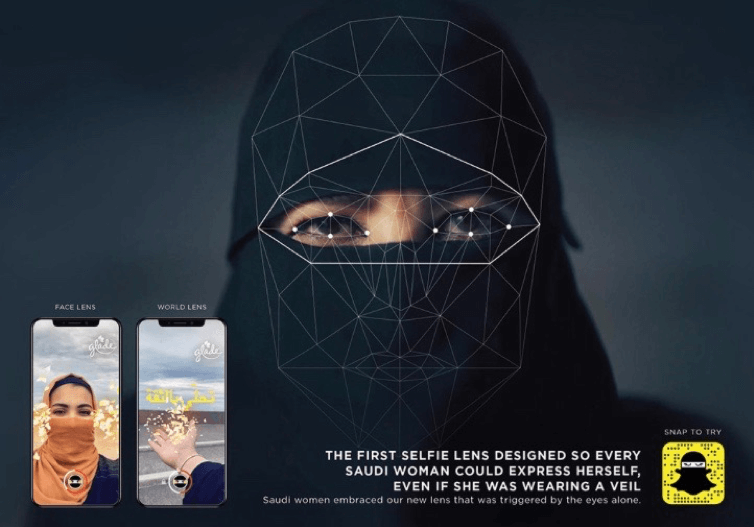 Additionally, Ogilvy Germany continued to win Lions for its 'No Need to Fly' campaign on behalf of German Rail, winning a Silver in the Mobile category, bringing its tally to four Lions won for the campaign this week. DAVID São Paulo added a Silver Lion to its haul for 'Burn That Ad,' which has won a total of eight Lions so far. Ogilvy's global network also received a Silver for its work with DOOM, 'Revenge of the Cockroach/Mosquito,' in Johannesburg and a Bronze for 'The Other Sound of Sea' in association with the Spanish Commission for Refugees (CEAR) in Madrid. INGO Stockholm took home a Silver for Burger King's 'The Not Big Macs.'
To-date, Ogilvy has won a total of 51 Lions including: seven Gold, 16 Silver and 28 Bronze.
- ENDS -
For further information please contact Sarah Owen on sarah@pumpkin.uk.com / +44 (0) 7958 202 990
About Ogilvy
Ogilvy has been producing iconic, culture-changing marketing campaigns since the day its founder David Ogilvy opened up shop in 1948. Today, Ogilvy is an award-winning integrated creative network that makes brands matter for Fortune Global 500 companies as well as local businesses across 132 offices in 83 countries. The company creates experiences, design and communications that shape every aspect of a brand's needs through six core capabilities: Brand Strategy, Advertising, Public Relations and Influence, Customer Engagement and Commerce, Digital Transformation, and Partnerships.
Ogilvy is a WPP company (NASDAQ: WPPGY). For more information, visit http://www.ogilvy.com/, or follow Ogilvy on Twitter at @Ogilvyand on Facebook.com/Ogilvy.
Interested in bigger, bolder ideas? Sign up for our newsletter for more insights on how brands can make an impact on the world.
Share