Conversations That Matter – Nudgestock 2020: Necessity is the Mother of Reinvention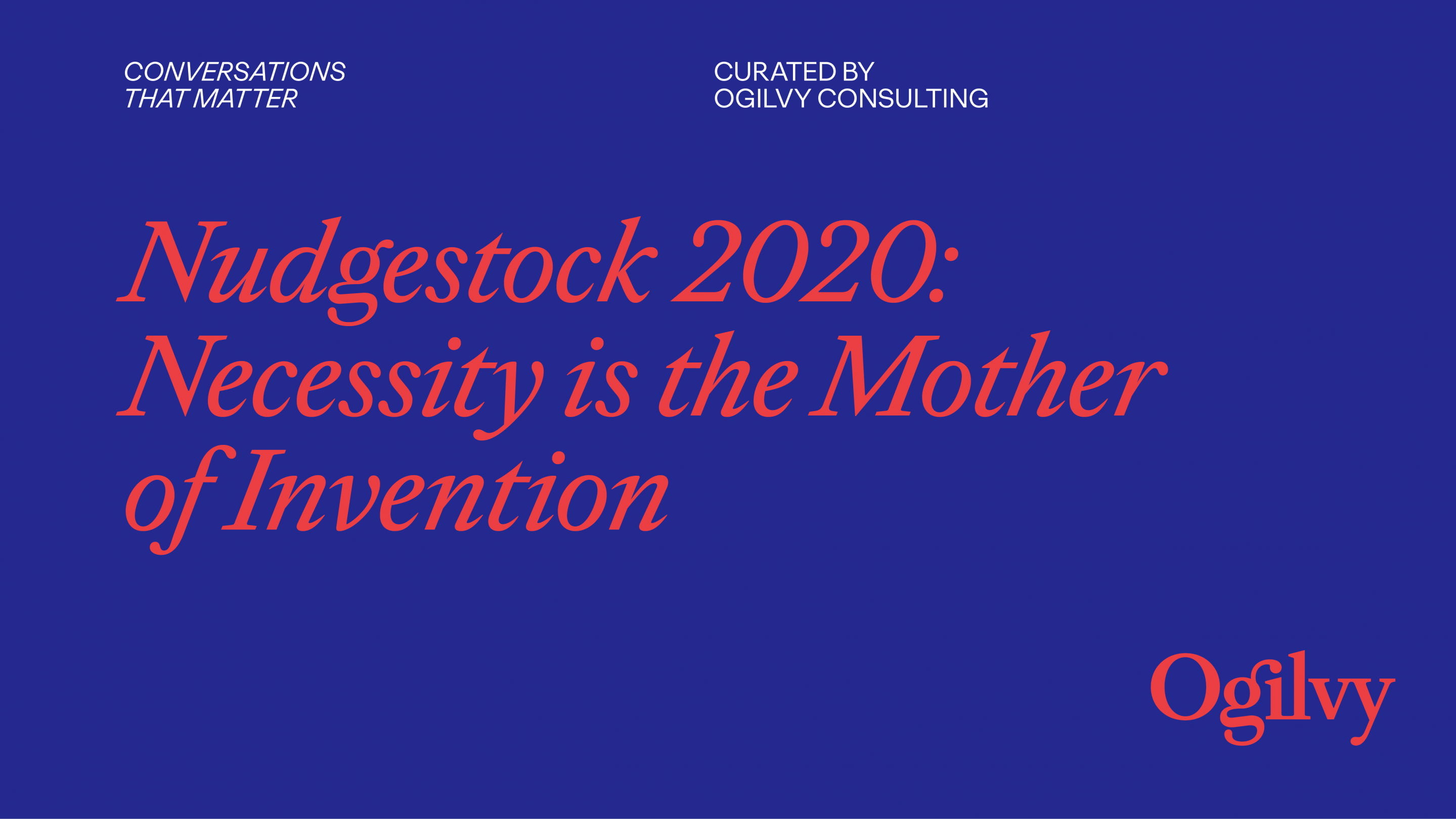 Every year, Ogilvy Consulting's Behavioural Science Practice hosts Nudgestock — the world's largest festival of creativity and behavioural science. Ordinarily, this event is held on the British Seaside (a cunning strategy to help people focus on the day) with approximately 400 in attendance. However this year, as a result of Covid-19, we tried something different...and the results were astonishing.
If you were unable to attend our webinar, watch in its entirety above. And download the full deck here. 
We covered:
How we reinvented Nudgestock in a wholly digital form (and what this achieved)
The implications of this event's success for how professional services might change the way they go to market using new broadcast and video technology
How the scale and breadth of this approach highlights wider implications for how agencies and organisations could similarly pivot around technology
Share