Are You Ready to Enhance Your CRM?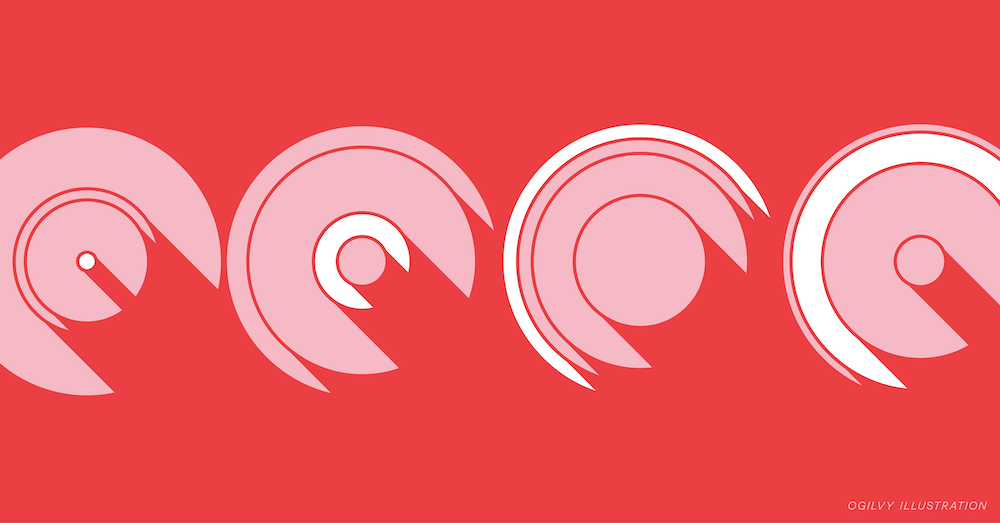 Customer Relationship Management has been around for decades, making a big impact on countless organizations' bottom lines. How? In short, CRM uses a database to manage customer profiles, interactions, and purchases, and thereby delivers ever-more personalized engagement to its most valuable customers.
In its earliest form, this marketing practice consisted of personalized letters, phone calls, and emails. Now, thanks to massive amounts of data and the advancement of marketing technology, a CRM platform enables marketers to understand numerous details about customers and their buying behaviors. This then allows the brand to deliver hyper-personalized customer experiences wherever the customer interacts with the brand, including in store, websites, apps, live chats, social media, email, direct mail and digital media.
A brand that successfully leverages CRM:
Increases customer retention

Improves customer satisfaction

Strengthens customer relationships

Enjoys greater profitability
So, it's no surprise then that interest in expanding CRM capabilities is flourishing. Today's CMOs are expected to drive measurable growth while delivering seamless customer experiences, so they understand the critical importance of CRM. A 2020 study by Grand View Research estimates that the CRM market will reach $114.4 billion in value by 2027 for a compound annual growth rate of 14.2% over the forecast period.
Launching CRM programs can be challenging
When it comes to introducing a new or enhanced CRM program — that's easier said than done, especially in large companies. In 2017, CIO magazine reported that around one-third of all CRM projects fail. Other studies have cited failure rates as high as 70%. Why? There are myriad reasons, but most can be boiled down to three challenges: resources, data readiness, and processes. 
Resource challenges include ensuring the right internal and external stakeholders and delivery teams are involved; identifying adequate funding sources; and understanding technology, data, and timing needs.
Data readiness challenges include curating the data so it's organized and actionable — e.g., understanding who your customers are (Customer Identification), what they are interested in (Customer Preference), what they are doing and what they are likely to do (Behavioral Signals), and what their value is to your strategic growth (Strategic Segment).
Company process challenges include the need to change processes, because success requires cross-functional collaboration. This means breaking down traditional delivery-area-focused key performance indicators, plus creating shared CRM objectives and outcomes.
Providing clarity for launching programs via the CRM Readiness Index
The CRM Readiness Index, helps marketing leaders assess their current state of resources, data, and processes to help identify needs for a successful launch. This tool analyzes five foundational CRM areas, each consisting of multiple questions ranked on a Likert scale, which is commonly used for research. While the index is completed through a collaborative client/agency process, the output uses data visualization to easily identify the five categories:
Vision & Value Proposition - Extent to which the CRM program vision and customer value proposition are defined
Technology Capabilities - Ability to deploy and measure lifecycle marketing or one-to-one communications utilizing automated marketing technology
Data Empowerment - Collecting, managing and activating data and customer insights across channels to improve customer experience and program performance
Measurement & Optimization - Extent to which CRM program and customer success metrics, reporting and optimization plans are established
Execution & Process - Roles, responsibilities, processes, and deliverables are defined for CRM planning, execution, and optimization
Focusing launch plans
Once your organization has completed the CRM Readiness Index, your teams can establish project work streams, resource accountability, timelines, and budgets that are focused on filling the identified gaps. This tool also can be used to optimize existing programs, regardless of size or industry. The process takes between one and three weeks, and is best completed in conjunction with stakeholder interviews and available documentation on processes and technology.
Launching a CRM program is a significant undertaking. But, if done well and with the right alignment from the outset, CRM can pay huge dividends for both your organization and your brand.
A Trio of CRM Success Stories
Apple delivers personalized recommendations
Apple leverages CRM to synchronize customer experiences and messaging across devices, and uses customers' product and service selections to provide personalized recommendations. In short, its CRM platform offers customers convenience and relevance while providing continual insights about buyers to inform Apple's targeted marketing. Unsurprisingly, the company ranks fourth on the Fortune 500.
Adidas: an ecommerce powerhouse
As Adidas customers began to shift from brick-and-mortar shopping to online purchasing, the popular sportswear manufacturer adjusted its sales strategy. This meant using customer data to deliver personalized digital experiences across all channels, including customer support. Eventually, Adidas' CRM platform helped make the company website its dominant sales channel.
Sephora offers seamless customer experiences
Sephora's CRM strategy focuses on capturing information about individual customers and then providing precise product recommendations and offers, both online and in-store. Online, a customer simply logs in to their account; in-store, their loyalty card is scanned to access personalized product recommendations. No wonder Sephora's loyalty program boasts more than 25 million members.
Interested in bigger, bolder ideas? Sign up for our newsletter for more insights on how brands can make an impact on the world.
Share