The Importance of CDPs in Today's Consumer-Driven World
This piece was originally published in EXP Magazine. Read the full issue here.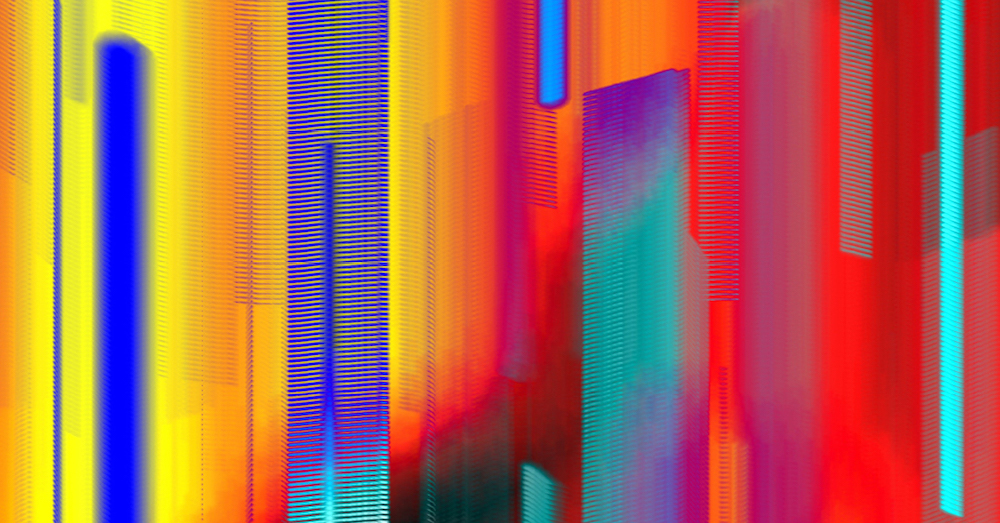 The line between CTOs and CMOs continues to blur. This not only means better, more personalized experiences for customers, but it also means more audience understanding, greater automation, and the ability to reach customers anywhere at any time. One important element in any Martech stack is a Customer Data Platform, or CDP. But what is a CDP and what can it do for your business?
What is a CDP?
A CDP is it's a platform to collect, unify, resolve, and activate your data inside of your Martech ecosystem. Why is that really important? Data democratization, or a 360-degree view of your customers, is no longer a nice to have. It's now a requirement. And that view must be persistent in all the main tools that all of your different teams use so that they're actually all on the same page. Bad data is the scourge of Martech stacks. A Martech stack can be looked at like a Formula One car, the marketing teams as the drivers, and the data as the fuel. You wouldn't expect a Formula One driver to win a race if you put regular gas inside of that car. A CDP is important because it makes it easy to collect data from different disparate places, manage it, govern it, and then connect it into your wider ecosystem. And it's not just about having the data and having access to it; it's being able to action it into a marketing automation campaigns or being able to leverage it for your commerce platform.
Additionally, marketing teams are continuously looking for ways to move faster. And having a system that brings that all of your data together so you can orchestrate that symphony in a really well-mannered way is another big key benefit of a CDP.
Why is CDP important specifically for commerce?
A CDP is important for Ecommerce because of Amazon, in a single word. Amazon is the gold standard right now for Ecommerce experiences. They have been for quite some time. Even back decades ago, Amazon was already doing what they do now when they were known as the world's largest bookstore. They were leveraging cross-selling and up-selling techniques like "you might also be interested in" or "other folks looked at this one," which is very basic personalization for an Ecommerce experience.  But at the time they were the only ones doing it. Fast forward 25 years and most people would agree Amazon knows what you want to buy before you know you want to buy it.
The part to remember is that your customers/ prospects have gotten used to Amazon as well, so they know what's possible. Sometimes people refer to it as the Amazon Effect. Everyone for the most part knows what that experience is like where they can get to what they want really quickly. They can get related things very quickly. Again, they feel like Amazon knows them better than they know themselves. They know what's possible and they expect that same level of personalization everywhere they interact online.
The reason Amazon is able to do what it does is because of CDP functionality. Amazon combines all of the different data attributes that customers are serving up through digital body language, along with third-party data they're acquiring and some first party data that customers don't even know they are providing at times (through conversational devices, etc.). Behind the scenes, Amazon is stitching all this seemingly disparate data together in order to get the perfect 360-degree view of their customers, their interests, and most importantly, intent. By doing this, they basically make it so easy to be a customer that you can't not be a customer. They've eliminated all the friction that could exist in the process of taking a customer from thought to purchase.
And in this process, Amazon has essentially trained people on what an optimal buying experience should be like. The best way to try to compete with such a personalized experience is to ensure that your brand has all of the same activation opportunities and that your brand has all of the same tools at your disposal.
It's not just about having all the data available. It has to be data that's relevant specifically to the relationship you're trying to have, and it's got to be available in real time. Period. The End. CDP's can provide that kind of functionality. Tech stacks that don't have a CDP as the hub connecting everything will suffer latency issues and will likely be limited to maybe a 300-degree view of the customer, not the 360-degree view that you will get from a CDP.
In today's day and age, if you can't connect your that offline, online, and "started on the web and finished in store" data, you're kind of dead in the water.
How do you know if your company is ready to take on a CDP?
Consider these things:
Your brand is having trouble responding to leadership data insight/analytics requests that are cross channel in nature. This likely means that data is stored separately and pivot tables are required to bring it all together.

Your brand is ready to go to the next level and activate the existing Martech stack in a bigger way.

Your brand is in the process of creating an industry-leading customer experience platform and a 360-degree view of the customer is not available.
If any of those situations sound familiar, its likely time for a CDP. Here are a few questions that can help your brand prepare for that journey:
Where's the data?

What teams use the data?

What tools/Martech stack components are currently in place?

How long does it take to launch a campaign?

What is the current process of bringing cross-channel analytics together?
These types of questions, among others, can help determine where challenges may lie and what a CDP platform could help with.
An ancillary benefit of a CDP is that it could somewhat inherently force a new level of standardization across the company, especially if the company is notorious for working in silos. When thinking through a CDP implementation, conversations will need to be had about the value of the data, how to treat the data, what to do with the data, what data is needed versus what's available, etc.
Interested in bigger, bolder ideas? Sign up for our newsletter for more insights on how brands can make an impact on the world.
Share