The Digital Social Contract
The Millennials and Generation Z together comprise the most engaged, mobile, and enticing consumers of our time, but brands and agencies have largely misunderstood how these coveted digital natives interact.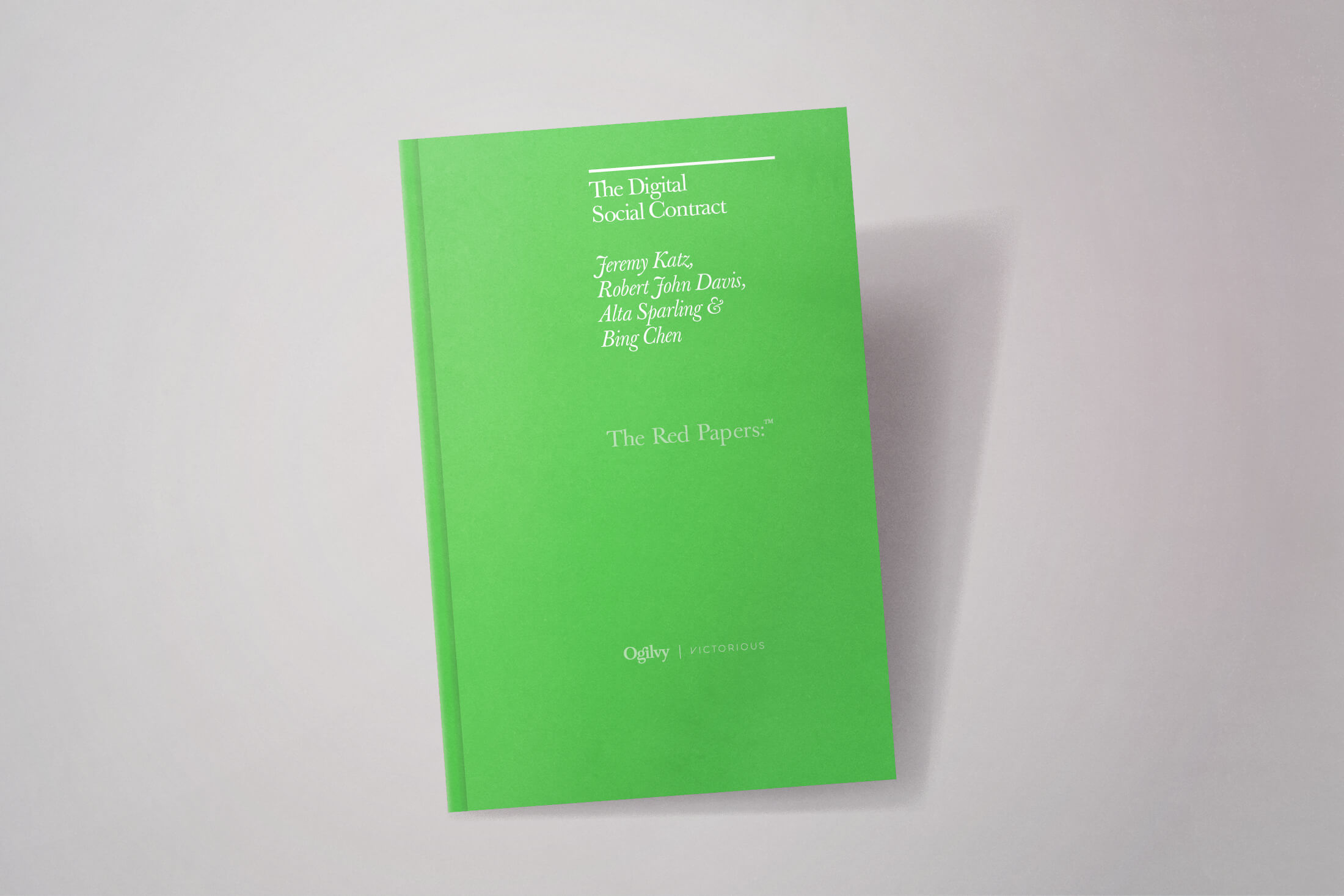 We have missed a fundamental truth: There is a new social contract emerging—a digital social contract—that, like Rousseau's original, has been proposed, ratified, and enforced by those it governs—most especially online video creators and their legions of fans who together stand at the apex of the digital revolution.
In "The Digital Social Contract", Ogilvy's Jeremy Katz and Robert John Davis join with Alta Sparling and Bing Chen from Victorious to uncover the unspoken social rules governing the digital world and explain to brands how to thrive in it.
Share