Beyond Brands: Why People are Key to Sustainability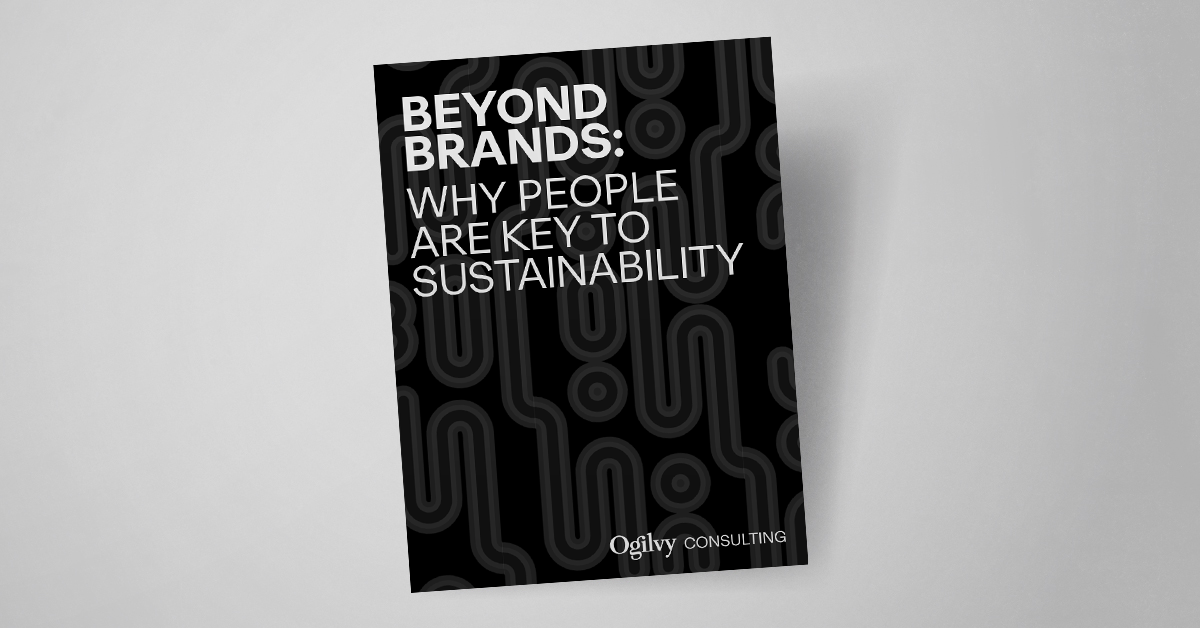 Behavior change has the power to solve climate change. As the Intergovernmental Panel on Climate Change has recognized, 40-70% of emissions cuts will come from people changing their habits, like cutting back on flying or eating less meat.​
Climate change is the biggest behavioral change brief for marketers on the planet right now. Convincing people to act sustainably, however, is no simple matter.​
Research suggests that sustainable alternatives are often seen as having trade-offs not worth making, on important purchase driving factors like costs, efficacy, or taste. ​Worse still, brands can unintentionally reinforce these trade-offs by misdirecting their sustainability communications: choosing to highlight an initiative or benefit in their marketing that plays to these preconceptions. ​
The new research in this report conducted by Ogilvy Consulting and PSB research presents a psychological solution to this problem: brands' sustainability communications must appeal to peoples' selfish interests to help negate perceived trade-offs.
In simple terms, this means that anything I buy must benefit both me and the planet. For example, I need to think that the sustainably produced food I'm purchasing tastes good and that its brand's sustainability efforts make it taste even better.​
This is not to suggest that people do not act altruistically, appealing to which can be another way of driving demand. However, as we look to drive mass adoption of sustainable purchasing behaviours against the backdrop of a cost-of-living crisis and constrained economic growth, meeting people on their terms will be a motivating factor. ​
If marketers get can get this messaging right, it will benefit both their brands and the planet: in our research, we've found that selfish sustainability features or initiatives can help brands to make price increases without decreasing demand.​
So, with our planet's best intentions at our heart, it might not hurt marketers to appeal to our selfish side a little more over the years to come.​
Download and read "Beyond Brands: Why People are Key to Sustainability".
Interested in bigger, bolder ideas? Sign up for our newsletter for more insights on how brands can make an impact on the world.
Share