Ogilvy On—Social Media Trends 2023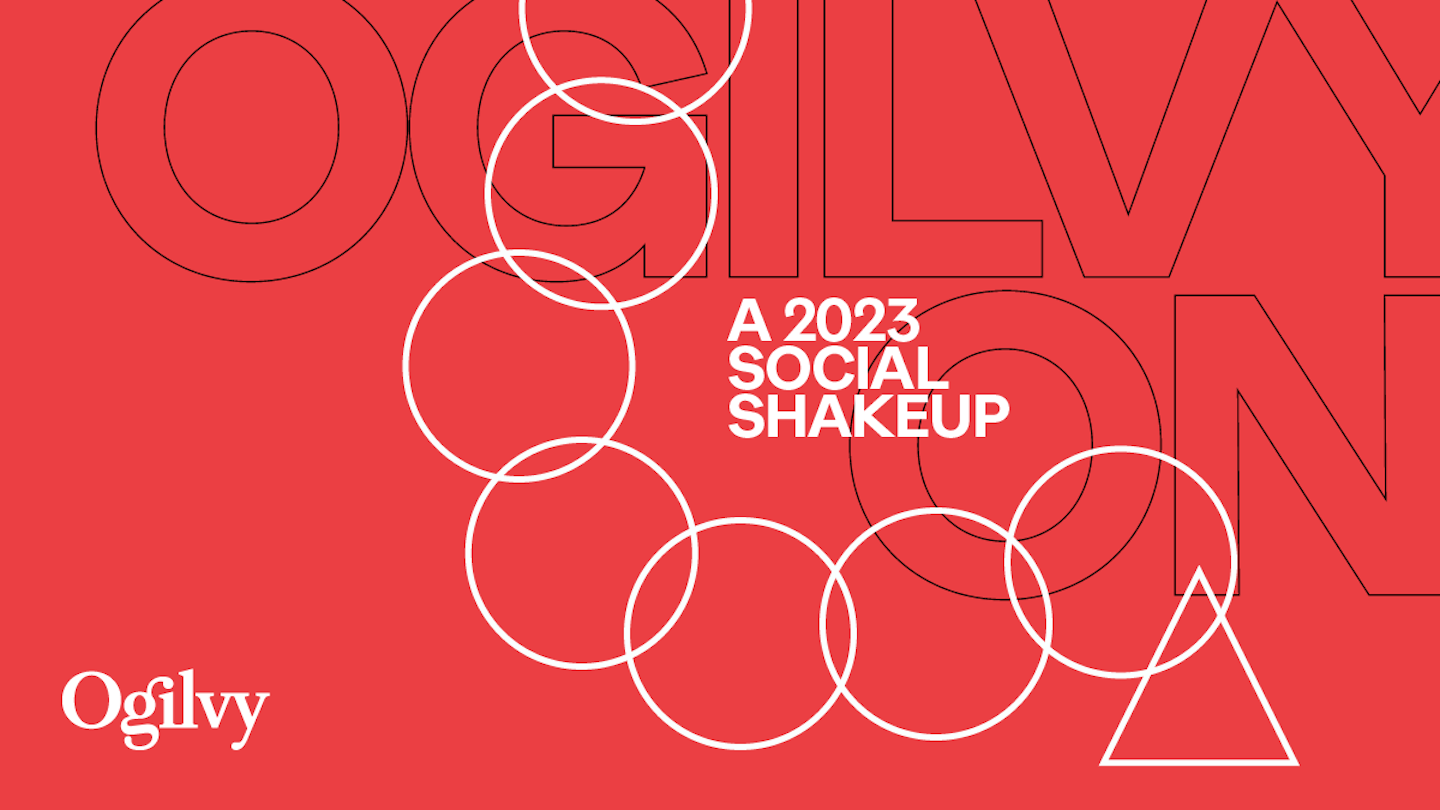 2023 will be the year social media marketers will remember as a pivotal moment defined by sharing the controls with consumers and creators. The content, commerce, and influence rulebooks have been rewritten. And, in addition to that, we landed in an era of counter-culture, which will resonate heavily in the social media landscape with new entrants and formats disrupting the comfort zone of legacy platforms.

In the latest Ogilvy On, our panel of social media experts from Ogilvy Social.Lab (Dimitri Cologne, Global Head of Media, Awie Erasmus, Regional Planning Director and Jordan Pieters, Influence Strategist) unpacked 15 social media sub-trends that scratch the surface of a much deeper debate. Think of how TikTok is further morphing into a marketing-defining channel, the roles of generative AI for content creation, decentralized social and marketplaces driving social commerce success, and much more.
Interested in bigger, bolder ideas? Sign up for our newsletter for more insights on how brands can make an impact on the world.
Share