Is 'Pro-Longevity' the Next Global Revolution?
Both governments and individuals are worrying about how to fund the healthcare costs of longer life expectancy. That's natural, since humans are hard-wired to focus on the threats. Meanwhile, a very small group of pioneers is calculating the potential economic boost from this trend and investing in "pro-longevity". Jim Mellon, Chairman of Burnbrae asset management, likens the longer life expectancy benefit to "going from a 24 hour day to 36 hours".
"We are all far too timid in our analysis of longevity," says Mellon. "I do believe that within 20 years' time life expectancy will rise to 110 or 120 … Policymakers and others are not taking sufficient account of this."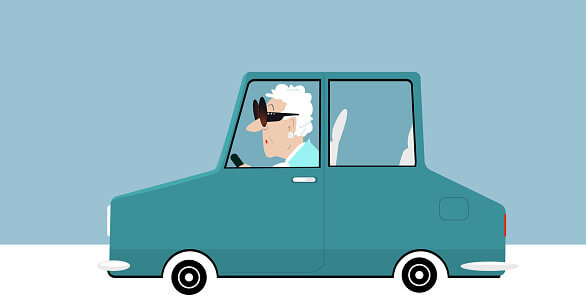 Longer life expectancy stokes fears of a doom and gloom message of falling birth rates and increasing lifespans increasing the "old-age dependency ratio". The ballooning ratio of people aged 65 or over to those aged 15-64 – forecast to grow from 13% in 2015 to 38% by the end of the century—will reshape the economy. The doomsayers predict labor shortages, economic stagnation, fiscal strains and even asset-market meltdowns. But are they right?
We are indeed headed for a global financial reckoning if current regulations and thinking continue on retirement age expectations, pensions, health insurance and medical research. The IMF predicts spending on pensions and health care will rise from 16% to 25% of GDP in the rich world by 2100..
This is a more pressing issue for Asia than any region. Parts of Asia will grow old before they become rich, unlike the Western world. Elderly Americans went from 7% of the population to 14% in 70 years. Vietnam will take only 15 years to see the same shift. Asia also has a greater aging population than any other region. The Asia Pacific Risk Centre estimates that spending on Asia's elderly will cost $20 trillion in the next 15 years.
If, however, we flip our perspective from problem to opportunity, longevity offers a major boost for health-care providers, insurers, technology firms and companies that can help humans adapt to living longer, more productive and better-quality lives. So what are the potential new strategies and medical advances that could reshape our productivity and economic futures for the better?
Pharmaceutical Industry
Shifting thinking to treat ageing as a chronic disease would tip funding into pro-longevity drugs. The pharmaceutical industry's focus remain firmly on curing or treating the 5 major killers – heart disease, cancer, dementia, diabetes and respiratory disease. Already, some are predicting that cancer could cease to be a death sentence within 10 years with early detection and DNA prediction in combination with targeted therapies. Yet only two of the big pharma giants are seriously investing in drugs to prolong our healthy senior years, according to Mellon. For the curious, check out Rapamycin trials in dogs and the diabetes pill Metformin.
Insurance Industry
Both health insurance and retirement planning are in transition. Health insurers need to be much more aggressive with preventative and predictive tools built into their policies plus incentives for healthy behaviors. We've seen most major insurers experiment with this in Asia. A complete rethink on retirement planning by abandoning the 60-65 year old retirement age assumption will be tied to government employment legislation changes, together with more flexible products for a longer life.
Government
Most obviously, extending or abolishing the retirement age requires more political courage. Australia's move to increase the age of eligibility for government age pensions to 70 was met with resistance since the government had stalled on employment law changes that benefited older workers. Singapore's Council for Third Age has highly progressive manpower policies to encourage older workers. Working longer can address rich countries' labor shortages if the right employer incentives and fair wage laws support it. Across Asia, many companies still default to rigid age-based hierarchies, so advocates of later retirement must ensure that retaining older workers does not disadvantage younger talent.
Marketers
Marketers tend to group the over-60's into a basket of grey hair, retirement, frailty and stinginess, on which they allocate less than 5% of budgets. But once marketers set aside their millennial obsession, they'll find rich picking. Sharing economy pioneer Airbnb leads the pack, embracing this age group as a valuable audience of both hosts and traveling guests. Beauty brand L'Oreal's diversity in marketing focus has celebrated older women; even telcos, including Japan's NTT DoCoMo and Singtel, have tailored services for the growing "wellderly" audience. Marketers need to play catch up to these with demographic and wealth shifts.
Perhaps the world's first centenarian CEO of a publicly listed company is a mid-career businesswoman today. Marketers will rush to embrace her, while pension plans adapt to her family needs and drugs help her delay typical age-related diseases. That ought to keep her well enough to have a demanding schedule with time carved out to play fetch with her 25 year young dog!
Interested in bigger, bolder ideas? Sign up for our newsletter for more insights on how brands can make an impact on the world.
Share