Samsung and Verizon Launch New Spot Showcasing Z Fold3 With Comedian Hasan Minhaj...and His Mom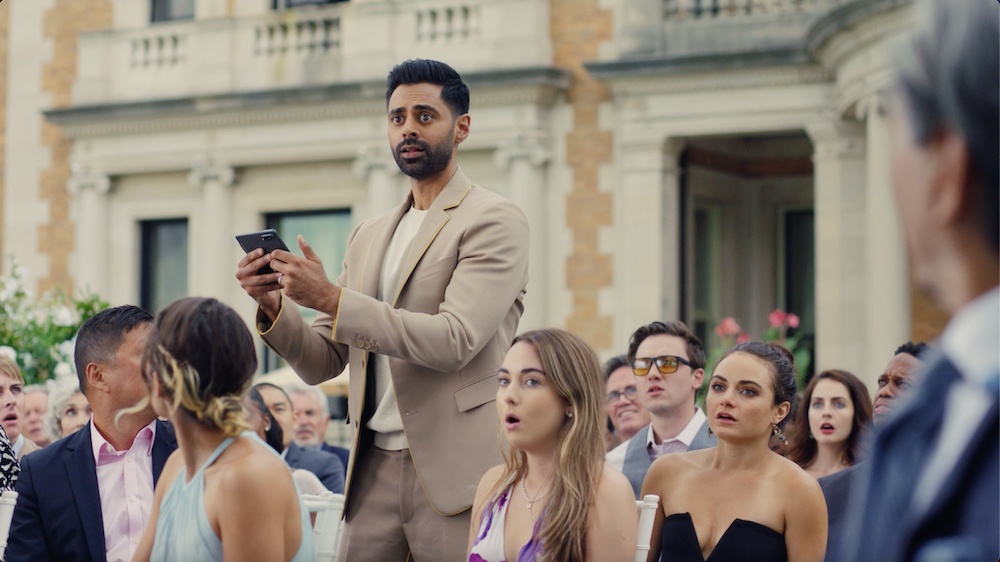 Ogilvy has created a fun, playful, and timely spot with Verizon and Samsung to showcase the unique benefits of using Samsung's pioneering Galaxy Z Fold3 on Verizon's 56 Ultra Wideband. "NOMO FOMO" features comedian Hasan Minhaj with a cameo from a very special person—Hasan's mom.
FOMO (or, the "fear of missing out") is real and back in full force. But with Samsung's new Galaxy Z Fold3 on Verizon's 5G Ultra Wideband, one never has to worry about FOMO.
"The new Samsung Galaxy Z Fold3 will change how we use phones forever. Put them on the fastest 5G in the world and you'll have no more fear of missing out ever again. Or as Hasan Minhaj likes to say: NOMO FOMO," Michael Raso, Executive Creative Director at Ogilvy, said. "Hasan has so much going on in his world that he represented this notion of wanting to do more from wherever, perfectly. It was truly a great fit."
Hasan opens the spot by saying: "Now with the Samsung Galaxy Z Fold3 on Verizon 5G Ultra Wideband, there's no more fear of missing out. Or as I like to say..." leading the crowd to respond: "NOMO FOMO." He continues by walking through a range of scenarios from the stage of a stand-up show to a movie set to a wedding: "Download a movie in seconds, while acting in a movie! While also writing a movie. Game on the go on the fastest 5G in the world." Hasan's real mom wants to abolish FOMO too, and makes her first on-screen appearance with her son via a HD video call. 
'NOMO FOMO' was created in partnership with the brands by Ogilvy New York. Watch the fast-paced, playful spot here via Adweek.
Interested in bigger, bolder ideas? Sign up for our newsletter for more insights on how brands can make an impact on the world.
Share