A Tribute to Edmond Moutran
The following was sent by Patou Nuytemans, Global Chief Growth Officer, Growth & Innovation, Ogilvy and formerly CEO of Ogilvy MENA to MEMAC Ogilvy staff following the passing of Edmond Moutran this past weekend.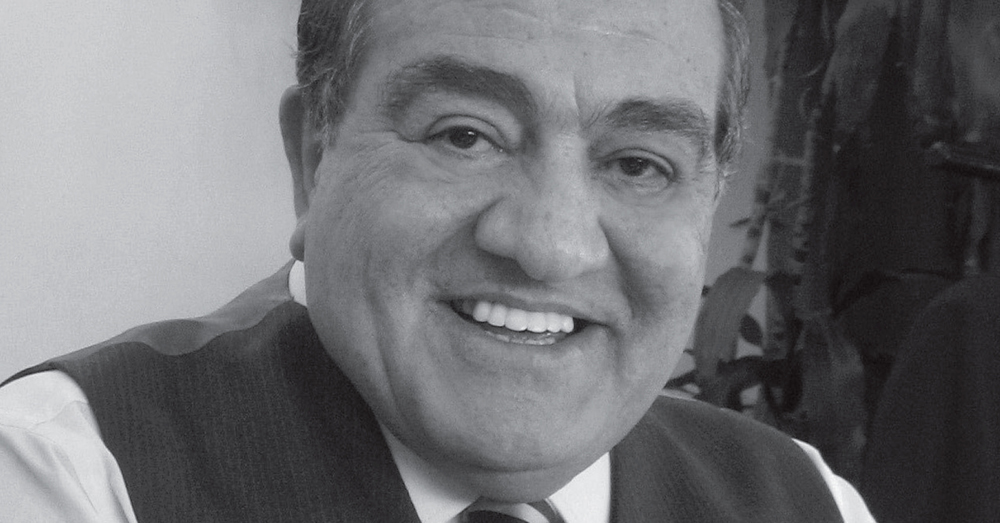 To all our dear colleagues at Memac Ogilvy,
I am pained to share with you some heartbreaking news.
As many of you already know, Edmond Moutran, our beloved founder and Chairman, passed away this weekend of a heart attack in his home in Beirut, at the age of 77.
The Eddie that we knew wasn't just an extraordinary man. He was a force, a sage, a father figure and an inspiration for an entire industry.
In 1984, Eddie was the first Lebanese advertising professional to open shop in the Arabian Gulf, founding the Middle East Marketing And Communications (MEMAC) company in Bahrain with just $13,000 as capital. His affiliation with Ogilvy started in 1986, and culminated in a sale of majority share several decades later, in 2014. From a staff of four, he tirelessly grew the business, into the network that it is today, employing more than 1,000 people in four WPP sister companies, in 28 offices across 13 countries, and serving the leading local and international brands in MENA. 
His pioneering spirit didn't stop at MEMAC. He is also the founding figure behind Geometry in MENA, which he launched back in 2011 as Ogilvy Action. And he is also behind Mindshare's and Mediacom's success in the region. His long list of achievements made him ArabAd magazine's choice for Man of the Year in 2001. As well as the Dubai Lynx jury's vote for Advertising Man of the Year in 2014. He was also the recipient of Lebanon's prestigious 'National Order of the Cedar' medal, in recognition of his contributions to the country's reputation in the world and his pivotal role in shaping the advertising industry in the Middle East.
And as Eddie would have said so himself, he did it all his way. 
"I've lived a life that's full
I traveled each and every highway
And more, much more
I did it, I did it my way"
So goes Frank Sinatra's song. 
It was a song that resonated deeply within Eddie. He didn't need much persuasion or goading to sing it. He too, tried to travel down as many highways as he could in his life. He often joked that what he loved to do most after work was work. But in fact, what he loved most was life itself. He gave his all, no matter what he endeavoured to do.
He loved vintage cars, and so he collected them by the dozens. He loved motorsports so he went on to sponsor rally teams and 24hr racing across the region. He loved the sea. So of course, he was an avid swimmer and yachtsman. He loved games of strategy, which meant he was unbeatable at backgammon. He loved people and stories and a hearty joke. So much so, that he was a much loved figure himself, in and beyond the Lebanese and the region's social circles.
His generosity saved lives and supported so many. As did his passion for developing the skills of the next generation. He was one of the main donors and supporters of the Syriac Orthodox Church. And a Honorary Chairman and active supporter of the Al Nahda Charity Foundation. As well as the Chairman of the Saint Severius College in Lebanon. 
But what Eddie loved most of all was spending time with his family.
Our hearts go out today to his wife and close partner in life and work, Liliane, his children in whom he took so much pride, Ramzi, Nabil, Sami and Natasha, his step daughters, Rafa and Hiba, his grandchildren who gave him so much joy, Michelle, Lara, Andrew, Edmond, Sienna, Mason, Noah, Adriana, Luka and recently born Yasha, as well as his siblings, Mary, Jacqueline, Raymond and the late Moussa and Alice and their family.
To Eddie, all of us in Memac Ogilvy were family too.
"We work like a company and we behave like a family" he liked to say. We are indebted to you forever, Eddie, for being there for us and showing us 'your way'.
With our deepest thanks and all our love, Eddie. We miss you already.
Share