Jameson Irish Whiskey Appoints Ogilvy as Its New Global Creative Agency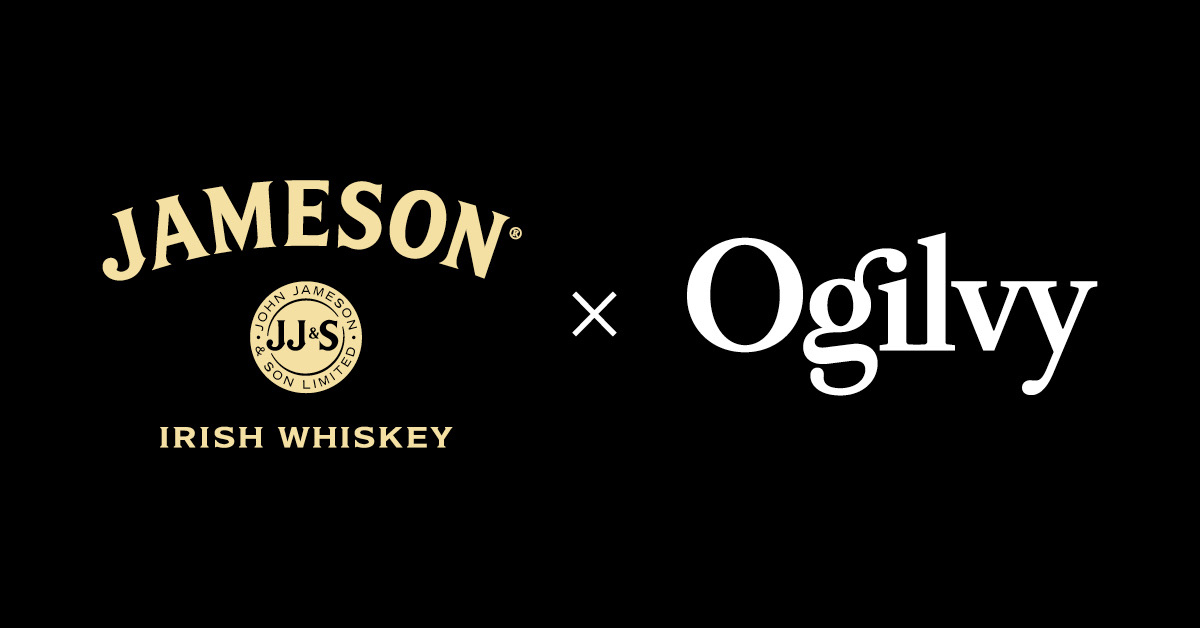 NEW YORK — JULY 12, 2023 — Ogilvy today announced it has been selected by Jameson, the world's most awarded and bestselling Irish whiskey, as its new global lead creative agency. The account will be led by a borderless team spanning the agency's global creative network. Ogilvy's remit will include global strategic and creative duties for the brand, focusing on creative ideas and experiences that will further accelerate its leadership position. Ogilvy was awarded the business after a competitive pitch process managed by independent consultancy R3 and represents an expansion of the agency's global relationship with Pernod Ricard. 
Brendan Buckley, Global Marketing Director at Irish Distillers, commented: "It's an exciting time for the Jameson brand as we seek to take the world's most loved and shared Irish whiskey to the next level through breakthrough creativity and brand storytelling.  Creatively and strategically, Ogilvy impressed the team over the course of a rigorous pitch process, pairing a global outlook with local cultural relevance in our key markets, and we're very excited to begin working together. I would also like to sincerely thank TBWA globally, and most recently TBWA Dublin, for their valued creative contribution to the Jameson brand over many years."
Antonis Kocheilas, Global CEO of Ogilvy Advertising, said: "We are triple delighted and twice as proud for having the opportunity to work for an iconic brand like Jameson and help make it the world's most shared spirit. During the pitch process our team fell in love with this amazing brand and was able to demonstrate the impact borderless creativity can help it have in culture. The best is yet to come. "
Jameson is ranked in the top four global whiskey brands and leads the Irish whiskey category with a 67% market share.  Having experienced 30 years of consecutive growth up until 2019, Jameson reached unprecedented sales of over 10 million cases in 2022. Every bottle of Jameson is distilled and matured at the world-renowned Midleton Distillery in County Cork, Ireland.
In 2023, Ogilvy was recognized as the most creative and most effective agency network in the world, ranking #1 on WARC's Creative 100 and Effective 100 lists. The WARC 100 lists act as an industry benchmark for success based on results from the most prestigious global and regional industry competitions. Additionally, this year Ogilvy was named Network of the Year by both the Clio Awards and The One Show. Ogilvy was also named to Fast Company's Most Innovative Companies list for its effective use of AI to drive business results in March and most recently named Creative Network of the Year by Campaign magazine for the second consecutive year, an honor given by a select group of marketers with the process audited by PwC. 
About Irish Distillers 
Irish Distillers is Ireland's leading producer of some of the world's most well-known and successful Irish whiskeys. Led by Jameson, our brands are driving the success of Irish whiskey globally. Jameson is the world's fastest-growing Irish whiskey, selling 10.4 million cases in our latest fiscal FY22. Our brands are exported to 130+ markets around the world.
Irish Distillers was formed in 1966, when a merger took place between John Power & Son, John Jameson & Son and Cork Distilleries Company. In 1988, Irish Distillers joined Pernod Ricard, gaining access to unprecedented levels of investment and an extensive global distribution network. We employ over 800 people across our operations in Cork and Dublin.  
About Ogilvy  
Ogilvy inspires brands and people to impact the world. We have been creating iconic, culture-changing, value-driving ideas for clients since David Ogilvy founded the company in 1948. We continue building on that rich legacy through our borderless creativity—operating, innovating, and creating at the intersection of talent and capabilities. Our experts in Advertising, Experience, Public Relations, Health, and Consulting work fluidly across 131 offices in 93 countries to bring forth world-class creative solutions for our clients. Ogilvy is a WPP company (NYSE: WPP). For more information, visit Ogilvy.com, and follow us on  LinkedIn, Twitter, Instagram, and Facebook.  
Media Contacts: David Ford / david.ford@ogilvy.com 
# # #  
Interested in bigger, bolder ideas? Sign up for our newsletter for more insights on how brands can make an impact on the world.
Share