Cannes Juror Q&A: Emily Poon
The Cannes Lions International Festival of Creativity returns this year after postponement due to the Covid-19 pandemic. Eight of our Ogilvy colleagues have been selected as jurors of this year's work. We asked each of them about their specific categories and what they're expecting from this year's festival. See more entries: Andre "Dede" Laurentino | Mariana O'Kelly | Wendy Turner | Reed Collins | Sarah-Leith Izzard | Panos Sambrakos
Emily Poon—President, Ogilvy PR & Influence, Asia (PR Lions Jury)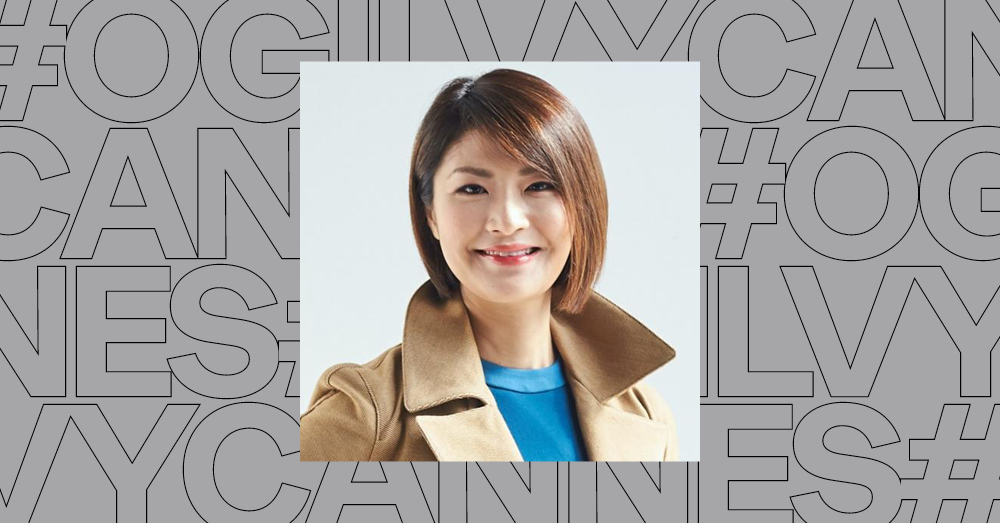 Ogilvy.com: Brand authenticity and purpose are more important than ever. What role does PR play in brands' success today? 
Emily Poon: The pandemic is bringing out the best in companies which exist to do well and to do good in serving communities. Consumers are increasingly looking at why a company exists and the role and relevance it has in their lives. Brands that walk the talk in action and do so in  a way that authentically connects to their purpose will earn consumer attention, respect and loyalty.
Public Relations is central to helping brands succeed in creating engagements and narratives that live up to their brand purpose, meaningfully respond to trending and hard-hitting cultural issues, build emotional connections, earn advocacy and talkability among diverse stakeholders.
Ogilvy.com: What excites you most about the PR category at this year's Cannes Lions? 
Emily Poon: Being on the PR Jury for the Cannes Lions is an extraordinary opportunity that comes with great responsibility. This is an exciting time for public relations with brand purpose taking the spotlight in society and communications. I am looking forward to engaging with and learning from the best minds in the industry on the jury and to immerse in work that inspires, motivates, uplifts, entertains and lives out the brand's values in service to the community.
Ogilvy.com: How has the challenging past year affected brands' PR efforts?
Emily Poon: These are the worst of times and the best of times. For Public Relations, the challenges our clients are facing present opportunities to do things differently and more purposefully.
The 2002-2004 SARS outbreak was a moment in time where we saw a huge acceleration in digital services across Asia and COVID-19 is no different. While we have seen a tightening of belts in marketing communications budgets in harder hit sectors like travel, tourism and aviation, consumer appetite for content and virtual experiences is higher than ever. We are seeing a double-digit growth in our agile news content and virtual events as client partners pivot towards creative communications on digital, social and mobile-first channels to connect with media, consumers, employees, partners and communities.
The need to curate culturally relevant stories enabled by the latest technology and data, coupled with crafting brand narratives and programmes to put purpose to action for communities is more important than ever. In the past year, PR has been at the front and centre of leading the charge on finding ways for brands to earn creative influence and the right to be a corporate force for good.  
Interested in bigger, bolder ideas? Sign up for our newsletter for more insights on how brands can make an impact on the world.
Share