Meet Every Moment: Ogilvy at Sitecore Symposium 2022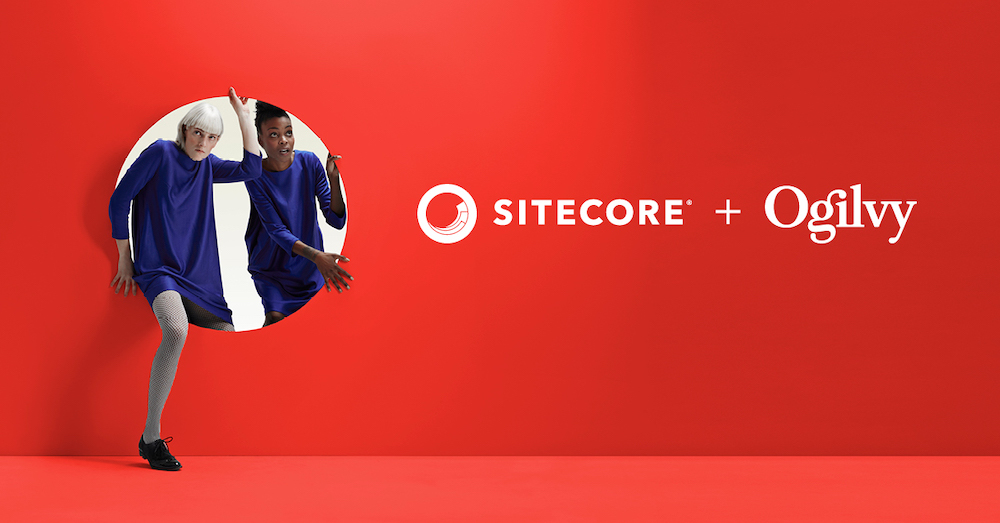 We're delighted to be joining the global Sitecore community in Chicago for this year's in-person Symposium.    
Ogilvy is the exclusive partner for the invite-only Executive Experience as part of the Symposium event. Dedicated to leading brand executives, we will be running an inspiring agenda designed to explore the psychology of dealing with uncertainty. We'll talk about the complexities of humans and how that translates to your customers, your employees, and the future of technology. We'll highlight smart strategies for building intuitive and reciprocal one-to-one customer relationships in a world that demands immediate results and how the transformational forces of the metaverse, web3, AR and more, can form a key part of your business today and into the future.
Ogilvy at the Symposium Executive Experience  
Don't miss our amazing sessions!
THE REAL WHY & THE HIDDEN WHO: DECODING A NEW SENSEMAKING GENOME™ 
Join Christopher Graves, President & Founder, Ogilvy Center for Behavioral Science for an incredible look into how Humans have been called "predictably irrational" for our often puzzling or even self-destructive behaviors. Now, by integrating dozens of established behavioral science tests, we can discover a kind of inner hard-wiring ("The Hidden Who") that predicts how individuals filter, distort and make sense of their world. 
POWER TO THE PEOPLE: HOW TO MAKE DIGITAL TRANSFORMATION SUCCESSFUL 
A panel discussion with Kelly Hanratty, Employee Experience Director ,Ogilvy; Global Client, Sitecore & Forrester Speakers. Hosted by Al Nolan, Head of Technical Consulting, we look at how markets are demanding Fortune 500 organizations to move their user experiences forward, think differently, and meet customers where they are in new and engaging ways – to digitally transform. And while digital transformations do involve architecting technical changes, the most critical evolution starts with people. We'll explore how to create digital transformations led by culture and human connections, and the importance of focusing on your company's employee experience.
CROSSING THE CHASM: SEIZING THE MOMENT WHEN EMERGING TECHNOLOGIES GO BUSINESS-MAINSTREAM 
Join Al Nolan, Head of Technical Consulting, for a deep dive into emerging technologies and how they have jumped some big hurdles to go mainstream. Some, like Blockchain and its sexier cousin, NFTs, are surrounded by a wall of impenetrable complexity. Others, like Metahumans and Augmented Reality, can feel too close to science fiction or Hollywood to be able to drive real business value. But, for the businesses that do figure out how to seize the quicksilver moment where these technologies make the transition to business-ready, there's an experience goldmine waiting.     
Spaces are reserved for senior client leaders, get in touch to join us for this agenda.
Where else to find us at the Symposium 
As part of the WPP alliance, key Ogilvy team members and some of our amazing customers will be in person at the event over the three days so come and find us at one of the events listed below. We'd love to chat, so get in touch!
WPP VIP reception and Welcome Panel 
Join us and our friends from WPP for cocktails, great company and inspiring conversation as we hear from a fabulous panel of experts on how brands can weave inclusion and accessibility into their experience design and strategies. 
When: Tuesday 18th October, 6pm 
Where: VU Rooftop & Bar 
RSVP: Here
WPP CMO Networking 
Join us and our friends at WPP in the CMO lounge to network, refresh and listen to bite-size sessions throughout the day. 
When: Tuesday, 18th -20th October
Where: The Tap Room, McCorrick Place 
About Ogilvy's Global Sitecore Practice  
As a Sitecore Platinum partner, and founding member of the WPP Sitecore Alliance, we have over 15 years' experience working with Sitecore technology on clients such as Sonic Automotive, British American Tabacco, Rabobank, Christian Brothers Automotive, and more.
Ogilvy has won over 10 Sitecore Experience awards, including the Global Excellence in Solution Delivery Partner Award in 2021.
To learn more about our partnership and global offerings, check out this video. 
About Ogilvy Experience  
Ogilvy Experience helps companies drive growth and customer value through an unmatched understanding of brand and human behavior while harnessing the power of innovation, design, data and technology. Our thousands of global experience experts help our clients define, design, build and operationalize every interaction with their customers and employees. 
Interested in bigger, bolder ideas? Sign up for our newsletter for more insights on how brands can make an impact on the world.
Share