Ogilvy PR Appoints Global Chief Creative Officer and Global Chief Strategy Officer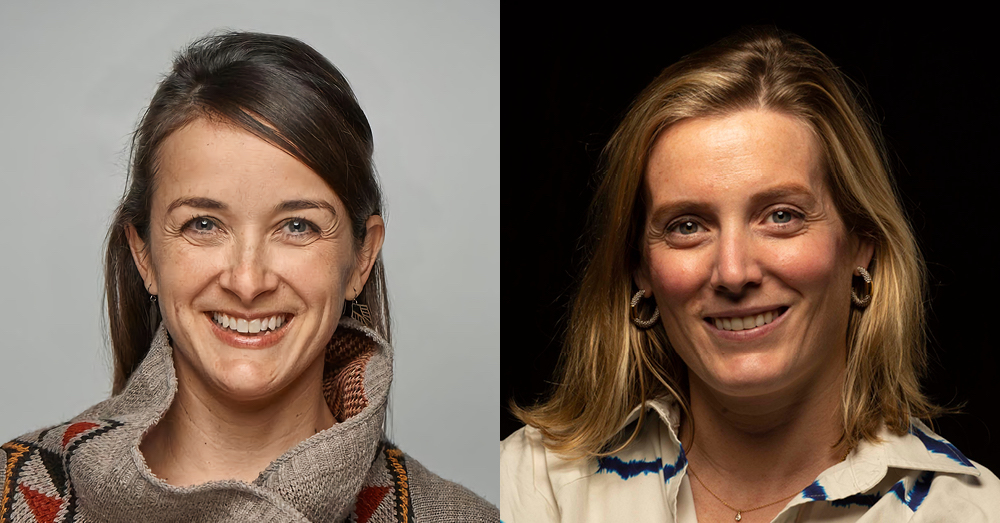 NEW YORK – June 14, 2021 – Ogilvy PR today announced that it is expanding its Global leadership team with two new senior appointments across Creative and Strategy. Lisa Bright has been named the Global Chief Creative Officer and Charlotte (Charlie) Tansill has been named Global Chief Strategy Officer for Ogilvy PR, both appointments effective immediately. In these new roles, Lisa and Charlie will apply their signature creativity for clients across North America, EMEA, Asia Pacific and Latin America, working closely with the Global PR teams and reporting to Julianna Richter, Global CEO of Ogilvy PR.
The new appointments represent Ogilvy PR's commitment to strengthen its earned creative, social strategy and agile content alongside the agency's core media relations, reputation, influence and advocacy to create a modern creative communications offer. As the landscape continues to rapidly change, the ability to offer ideas that work seamlessly across audiences and channels require agility and earned creativity at the core. The new roles are designed to further elevate and expand the creative work within Ogilvy PR, partnering across the broader Ogilvy strategy and creative networks.
"Our clients are looking for innovative and creative ideas that are earned-first, socially led and focused on business impact," said Julianna Richter, Global CEO of Ogilvy PR.  "Both Lisa and Charlie are modern communicators who will bring transformational creative thinking to clients that is informed by data and fueled by technology – whether through consumer experiences, media, influence or social platforms."
Lisa Bright, a recognized and awarded integrated creative leader, joined Ogilvy in March as Chief Creative Officer for Ogilvy California.  As the new Chief Creative Officer for Ogilvy PR, Lisa will develop and direct breakthrough creative communications from creative ideation and creative expression to design, technology and activation.  She will champion creativity across the PR network, attracting and nurturing the best earned creative talent and working closely with Ogilvy's broader creative community.  Lisa will continue in her role as Chief Creative Officer of Ogilvy California where she is responsible for leading creative across a diverse portfolio of clients in the technology, CPG, food and beverage and health sectors. In both roles, Lisa will drive to bring together big brand building ideas with a modern marketing approach.
"Some of the most compelling work out in the world today is earned. It's a new day of brand building. And at the end of that day, great ideas are great ideas. If they're solving problems and impacting culture, it doesn't matter where they come from," Lisa said.
Prior to joining Ogilvy, Lisa held senior creative leadership roles at a range of agencies including FCB Chicago where was responsible for spearheading Cottonelle's recent "Downtherecare" platform, which transformed the category and the brand's business by encouraging consumers to "treat the skin we don't see like the skin we do." She also led "Torture Test," a campaign for Glad that put their toughest bag to the ultimate test at U.S. airports – the Cannes recognized work proved that even demos can be compelling. Her other notable work includes "Portraits," a Super Bowl spot for Jeep that disrupted the format with a custom letterhead optimized for mobile, earned a Super Clio, was #1 on Ad Week's list of the 5 Best Super Bowl ads and was recognized by both the One Show and Cannes Lions. In 2016 she ranked #4 on Business Insider's list of the 30 most creative women in advertising. She began her career as a copywriter working with teams at agencies including DDB Chicago, Ogilvy, Hill Holiday and iris.
Commenting on Lisa's appointment, Julianna said: "Lisa has an impressive track record of pushing brands to do untraditional work with an earned-first creative mindset, and bringing to life big creative platforms across different mediums. As our CCO for Ogilvy PR, Lisa will play a central role in setting the future direction for our earned creative PR strategy and execution at the intersection of creative, communications and content." 
Ogilvy veteran Charlie Tansill takes the helm as Chief Strategy Officer for Ogilvy PR, after serving in several leadership roles in New York, Washington D.C., and Dubai. In her new role as CSO for Ogilvy PR, Charlie will lead strategic planning, social media and content strategy and consumer-focused communications planning for leading brands and businesses across North America, EMEA, Latin America and Asia Pacific.  Drawing from her experience working at the intersection of PR, social and brand planning, Charlie will drive diverse thinking and actionable insights across communications teams, fostering a culture that delivers extraordinary work for our clients. In addition to her new role, Charlie will continue to oversee Ogilvy's social teams in North America which comprise 150+ employees. She has worked at Ogilvy for the last 13 years across three continents, and most recently held the role of Chief Strategy Officer for Ogilvy NY.
"Customers are as demanding as ever, buying brands that reflect their values and that earn their trust through action and impact. I'm thrilled for this opportunity to join Ogilvy PR and help our clients meet these demands through borderless creativity," Charlie said.
Commenting on Charlie's appointment, Julianna said: "Having worked across different communications disciplines in multiple markets and successfully scaling and transforming businesses throughout her career, Charlie was a natural choice for Global CSO.  Charlie has a proven ability to understand the convergence of consumer experience, brand storytelling, earned media and cultural moments, and how they work together to create market defining strategies that can come to life across platforms and communities."
About Ogilvy
Ogilvy inspires brands and people to impact the world. Since 1948, we have been creating iconic, culture-changing, value-driving ideas for clients. Through our borderless creativity, we innovate and create at the intersections to bring forth the best possible growth solutions for our clients. Our experts in Public Relations, Growth & Innovation, Advertising, Health, and Experience work fluidly across 132 offices in 82 countries. Ogilvy is a WPP company (NASDAQ: WPPGY). For more information, visit Ogilvy.com, and follow Ogilvy on Twitter, Instagram, Facebook, and LinkedIn.
Media Contact: David Ford / david.ford@ogilvy.com
# # #
Interested in bigger, bolder ideas? Sign up for our newsletter for more insights on how brands can make an impact on the world.
Share