Ogilvy Bolsters North America Leadership with New Appointments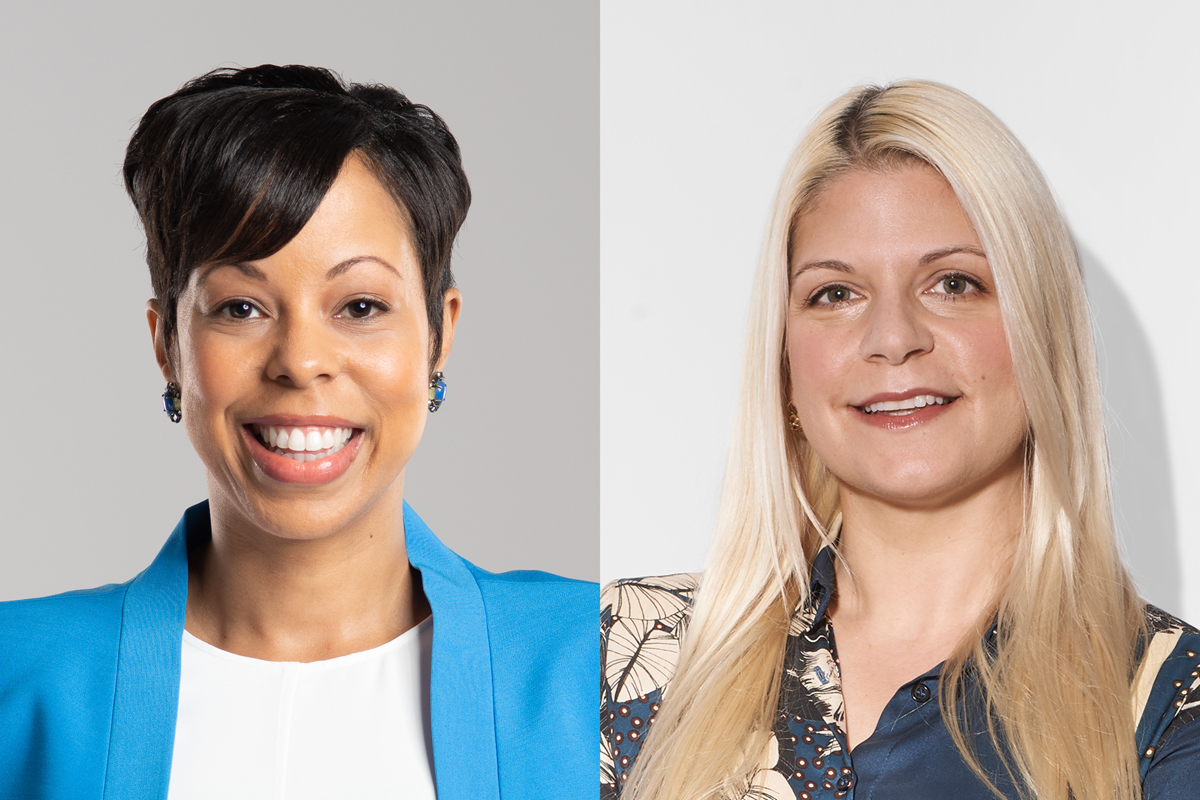 NEW YORK — MARCH 1, 2023 — Ogilvy today announced new appointments to further strengthen its leadership team in North America. Darla Price has been named President of Ogilvy New York where she will be responsible for all aspects of the New York office's business across its Advertising, Public Relations, Experience, Consulting, and Health capabilities. She takes the helm from Carina De Blois, who has been promoted to Chief Operating Officer of Ogilvy North America. Carina will work with leaders across the region to unlock the collective power of the company's capabilities, delivering creative solutions to clients with high agility and effectiveness. Both will report directly to Devika Bulchandani, Global CEO of Ogilvy.
"After doing a spectacular job leading our New York office over the past two years, I am thrilled to have Carina stepping into this broader role. Her grace, ability to break down the barriers that restrict creativity, and commitment to divine discontent were all contributing factors to our success," Devika said. "I have known and admired Darla for many years. Her ability to move clients, creativity, and culture forward is unparalleled – and I could not be prouder to have her leading our flagship office into the future. I cannot wait to see the impact this team has."
"The opportunity to work at the intersection of an unmatched set of capabilities – from advertising and PR to digital experience and consulting – made this a pretty irresistible choice," Darla said. "I'm thrilled to be joining such a legendary agency where I can shape the culture and the work to create impact with such a fantastic team."
 "I'm looking forward to taking my decade of experience at Ogilvy and using it to deliver growth for our clients through new ways of working that will deliver even more impact and innovative solutions to their toughest challenges," Carina commented. "I continue to appreciate the entrepreneurial spirit of David Ogilvy that runs through this agency as it has once again given me the opportunity to grow in new and exciting ways – and with partners like Darla. When we first met, I felt an immediate bond and know she will be a force that will drive our business forward."
Darla Price has over two decades of experience working across capabilities, categories, and clients including Microsoft, Kroger, Olay, Johnson & Johnson, HomeGoods, Lockheed Martin and General Mills. She made history in 2021 when she became the first Black female President of DDB New York. Over the past two years, Darla's leadership helped deliver growth for DDB by fostering a more inclusive and representative culture while producing award-winning creative work for clients. Prior to joining DDB, Darla spent seven years in executive roles at McCann, including as a global lead for its Microsoft business, where the brand won Clio Advertiser of the Year. She also served as President of McCann's San Francisco office 215 McCann, where she was responsible for the Xbox brand. Earlier in her career, Darla's natural curiosity for the world took her abroad where she led key accounts for Saatchi & Saatchi in Singapore and Mumbai. In 2022, Darla was named to Ad Age's list of Leading Woman and a Pocstock Top 50 Black Leader. Additionally, she was named an ADCOLOR Change Agent nominee in 2020. Darla is also an Executive Coach, avid mentor, and future of work and DE&I advocate who has a passion for helping young people of color be successful in the advertising industry.
Carina De Blois is a 20-plus year industry veteran who has established herself as a trusted partner to clients as they build their brands, engage customers, and drive impact. She most recently served as President of Ogilvy New York. Throughout her career, Carina has been driven by the belief that brands need to move from treating revenue problems with tactics to solving business challenges with brand experiences that change the way customers think, act, and feel. She has worked with some of the most iconic and celebrated companies in the world—including IBM, J&J, Facebook, and Samsung—as well as startups and new entrants to the market on award-winning B2B and B2C campaigns. Prior to her current role, Carina served as Chief Client Officer for New York where she developed and grew deep, meaningful relationships across its client portfolio. Carina joined Ogilvy in 2013 as a global client lead for IBM where she helped modernize their brand with first-of-its-kind marketing with Watson and AI. She also created The Performance Accelerator, a capability at the intersection of data and creativity that drove meaningful business impact.
About Ogilvy 
Ogilvy inspires brands and people to impact the world. We have been creating iconic, culture-changing, value-driving ideas for clients since David Ogilvy founded the company in 1948. We continue building on that rich legacy through our borderless creativity—operating, innovating, and creating at the intersection of talent and capabilities. Our experts in Advertising, Experience, Public Relations, Health, and Consulting work fluidly across 131 offices in 93 countries to bring forth world-class creative solutions for our clients. Ogilvy is a WPP company (NASDAQ: WPPGY). For more information, visit Ogilvy.com, and follow us on  LinkedIn, Twitter, Instagram, and Facebook. 
Media Contacts: David Ford / david.ford@ogilvy.com
Interested in bigger, bolder ideas? Sign up for our newsletter for more insights on how brands can make an impact on the world.
Share