The Power of User Feedback Inciting Change for the Better
This piece was originally published in EXP Magazine. Read the full issue here.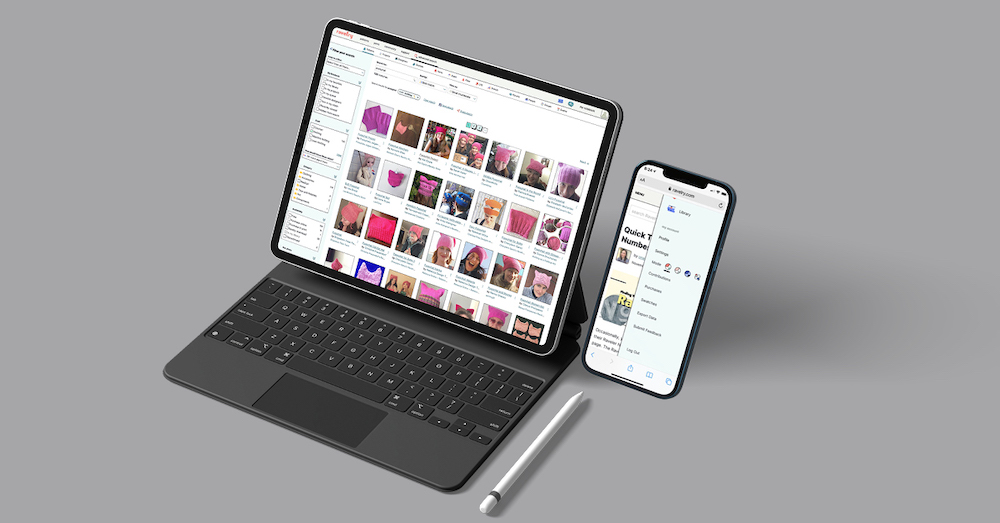 For those of us who knit, crochet, spin, and weave, Ravelry is the definitive global community of like-minded crafters sharing ideas, patterns, techniques, and stories. The largest repository of crochet and knitting patterns in the world, Ravelry's message boards, projects, and yarn lists are unparalleled, bringing together fiber artists across the globe.
Now, you may be asking yourself, how broad a reach could a website for knitters and crocheters have? Well, as of March 2020, Ravelry had 9 million registered users. NINE. MILLION. That's HUGE for a niche crafting site. In fact, as of this writing, Ravelry ranks 13,674 in global internet engagement .
Not one to shy away from controversy, Ravelry has been quite vocal in its political stance, avidly promoting the Pussyhat knit and crochet patterns ahead of the Women's March on Washington in 2017 and promoting "craftivism" in causes promoting the progressive agenda. In 2019, Ravelry posted in its blog that it would ban all expressions of support for then-president Donald Trump and his administration, stating "We cannot provide a space that is inclusive of all and also allow support for open white supremacy. Support of the Trump administration is undeniably support for white supremacy." 
However, it was Ravelry's disregard for accessibility that ultimately lost a chunk of its avid followers. In June of 2020, Ravelry set about redesigning its web site, creating what amounted to an inaccessible experience for its neurodiverse users. People with migraines, vertigo, and seizure disorders suddenly found themselves unable to use the site. Called "New Ravelry," or "NuRav," the sharp color contrast, motion, and font changes caused neurological responses in some users, leading to an outcry among loyalists for Ravelry to change back to its original design.
Instead of acknowledging the issues caused by the new design and fixing them or rolling back to the original design, Ravelry founders turned off comments on both Instagram and on Ravelry itself, creating additional concern and confusion.
Users started petitions on change.org to try and influence Ravelry to revert back to their previous design, in the hopes that they would be able to access their patterns and projects again without negative physical repercussions. Again, Ravelry didn't respond. Finally, in July of 2020, almost 2 months after the redesign, Jessica, one of Ravelry's founders, responded with a blog post, acknowledging the deficiency in their response, stating "I first would like to apologize for any stress and uncertainty that the Ravelry site redesign has caused in what is already a difficult year. I am so sorry that our actions, or inactions, have made anyone in the community feel unheard. We acknowledge that our responses up to this point have been insufficient." 
But it wasn't until February of 2021 that Ravelry made significant changes in the design, allowing users to choose between different "modes" to make their experience usable and accessible. It took the voices of millions of crafters to invoke change.
This is representative of a change we will see in 2022 and beyond, a change we are already hearing requested from clients and partners – allowing customers to either select from a curated set of experience frameworks, or allowing them to create their own from a set of offerings, to cultivate the most meaningful, usable, intuitive, and delightful experience that works for them, as consumers and as humans.
Interested in bigger, bolder ideas? Sign up for our newsletter for more insights on how brands can make an impact on the world.
Share