Bill Phillips, An Appreciation
William E. "Bill" Phillips who was CEO and Chairman of The Ogilvy Group from 1982 to 1988, passed away on December 26, 2018. He was 88 years old. Kenneth Roman, who succeeded Mr. Phillips as Chairman shares a remembrance of his colleague and friend.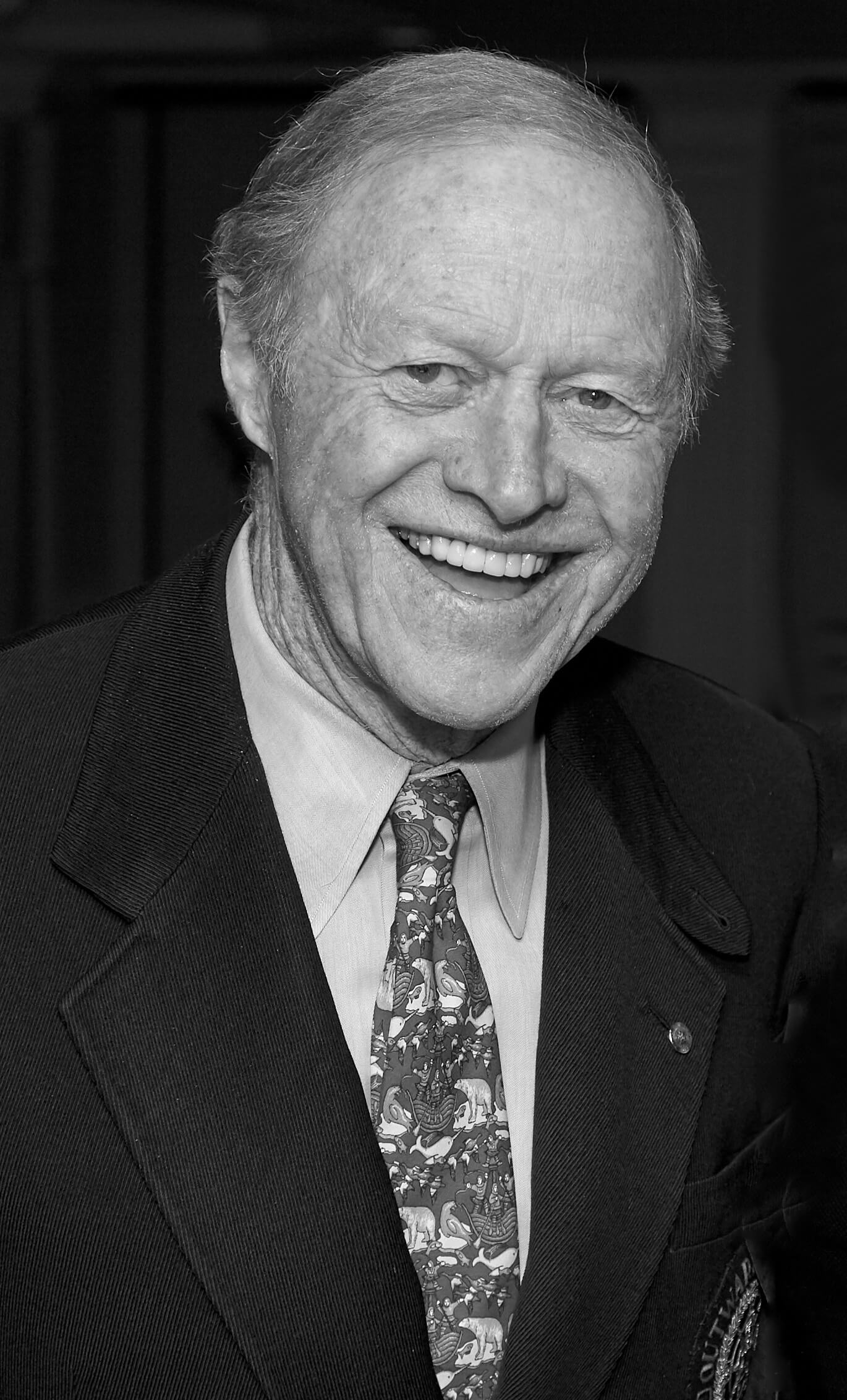 William E. Phillips, former Chairman/CEO of Ogilvy & Mather, died December 26, 2018
By Ken Roman
Bill was my boss at Ogilvy & Mather for 25 years … and my friend even longer. Was I lucky! We worked together, we played together. At O&M, we were a team – he was captain.
Bill was the most alive person I've ever known. A feisty guy ready to take on anything.
He was running the Maxwell House account when I started reporting to him in 1963 as the account executive on Maxim Freeze-Dried Coffee. He sat behind a gray metal table and had a fearsome reputation, but we got along from the start. That doesn't mean we never argued.
His stock in trade was ideas. "Bring your client a new idea every week – one that he hadn't asked for." He told Maxwell House to introduce a coffee blend for electric percolators but couldn't get them to move. He kept after them relentlessly until they came around. Electra-Perk became 25 percent of Maxwell House business. "An idea is not an idea until it is sold" was among his many mantras.
One March morning in 1975, he was walking to work from his apartment – eating an apple. As he stepped over piles of garbage (there was a garbage strike), he thought to himself, "I must be crazy to live here." A strike was only one of several problems facing New York – crime was up, people were afraid, and there was a fiscal deficit.
Bill had volunteered the agency to create an advertising campaign to help the reputation of the City. Jay Schulberg's creative group was given the assignment, but nothing was clicking. When Bill got to the office, he told Jay the insight from his morning walk – a sense that New Yorkers have a love-hate relationship with their city, and suggested a campaign that could be realistic about that.
A few days later, Jay had the line – a variant on a quote from Representative Bella Abzug: "You have to be a little crazy to live in New York, but you'd be nuts to live anywhere else." At the same time, the Visitors' Bureau was promoting the City as the Big Apple, an expression used by jazz musicians – "You can play all over the country, but New York is the Big Apple."
A Big Apple and the "crazy" line made a great ad and poster. Jay's group turned out variations with car cards in buses and subways – "You have to be a little crazy to live in New York …. "… crazy about museums. We have 95 …." "… crazy about restaurants. There are hundreds …." "… crazy about beaches. There are over ten miles of them …."
Bill presented the campaign to Mayor Abe Beame, saying the agency would use free media so no City employee would be fired to pay for it. Production costs were covered by selling posters, some signed by notables like Robert Redford, artist Peter Max, and former Mayor John Lindsay.
Many people were involved. More than anyone, Bill was the Father of the Big Apple.
Bill had a new idea almost every day, says his wife Barbara Smith. "Some were very good," she adds.
For Cornell, he created the Cayuga Fund, for planned giving. He was the founding chair of Cornell's advisory board for outdoor education.
He was the founding chairman of NYC Outward Bound Schools and Outward Bound International. When they honored him, he rappelled down the side of the building and came in through a window.
Bill's mantra was "Work Hard. Play Hard. Sleep Fast." He never told us to work weekends, but we often did. He ordered a ping pong table as a conference table – with a special top for meetings. "Work as hard as you want, work late or on weekends …but always get home to take your kids out on Halloween" was his advice. When hiring a driver, he specified a black veteran who had served in Vietnam. Joe Daggett was with us until he retired to South Carolina.
He encouraged the practice of "gotchas" for birthdays or anniversaries. Invite someone to lunch purportedly for a career discussion. At the restaurant, the celebrant was surprised by friends, a cake, and something more. On one anniversary, we got Bill on the U.S.S. Intrepid, honoring his Navy service, before he realized what was happening.
As he took on new responsibilities, I followed him on many assignments. He retired early so I would have a chance to be Chairman – we were almost the same age. He never said anything to me – I learned this from someone else.
The best way to know Bill was to study the typed 3x5 index cards pinned to his wall. He collected sayings and quotes – on determination, life, business, advertising, how to be a success, and deeper thoughts. He drove us, and he drove himself. On his retirement in 1989, we surprised him with a book reprinting 205 of his cards. One set out his standards.
OLD FASHIONED VALUES, CONTEMPORARY TASTES, PROGRESSIVE IDEAS.
Bill was the fairest person I have ever met. "Deal with issues, not people." He was a great guy and a great pal. He made me better. I would have trusted him with my life.
Interested in bigger, bolder ideas? Sign up for our newsletter for more insights on how brands can make an impact on the world.
Share