Effie Index Names Ogilvy Most Effective Agency Networks in North America and Asia Pacific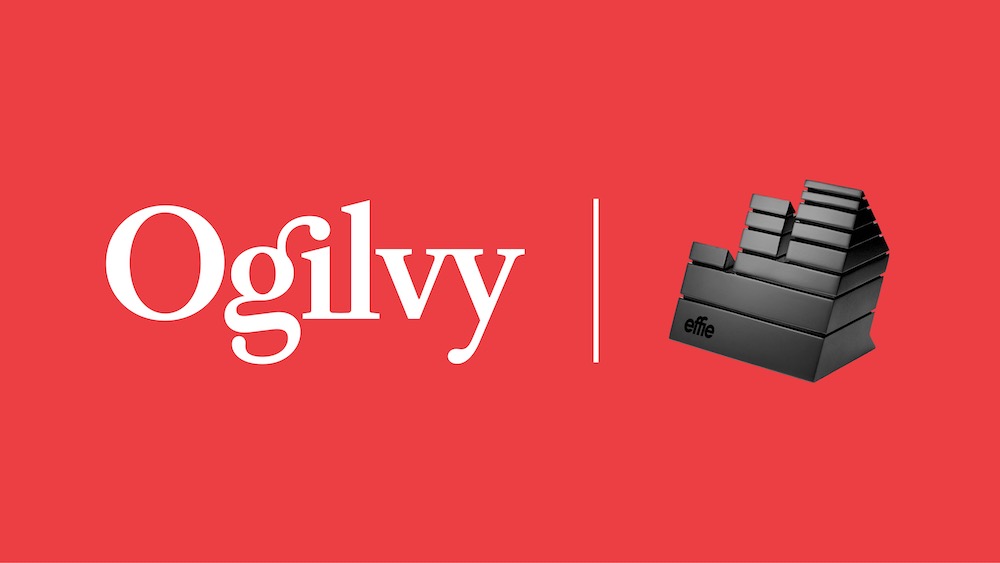 NEW YORK, June 9, 2020 — Effie Worldwide has announced the 2020 Effie Index, an annual ranking of the companies behind the world's most effective marketing efforts. Ogilvy, the global marketing and communications company, led the rankings in several categories including most effective agency network in North America and most effective agency network in Asia Pacific, where its Mumbai office was also recognized as the most effective agency office in the region.
Ogilvy's parent company WPP came in at the top in the holding company category, a position it has maintained since 2012.  Ogilvy client Unilever was named most effective worldwide marketer for the fourth year in a row, while another client, Coca-Cola retained its title as most effective brand. Additional clients including Nestlé, AB InBev, KFC, Vodafone, and IKEA were also recognized in the effective marketer and effective brand categories.
"I am incredibly proud of our colleagues in North America and Asia Pacific for securing the number one ranking in the Effie Index for their respective regions," said John Seifert, Worldwide CEO of Ogilvy. "Our founder David Ogilvy famously said, 'We sell or else', and our purpose in the world is built upon a foundation of doing great work that produces business results for our clients. I am thrilled that our clients have also been recognized for their achievements in this year's rankings."
Launched in 2011, the Effie Effectiveness Index identifies and ranks the most effective agencies, marketers and brands by analyzing finalist and winner data from worldwide Effie competitions. Announced annually, it is the most comprehensive global ranking of marketing effectiveness. This year's rankings reflect the performance of more than 4,000 finalists and winning entries from one global, four regional and 46 national Effie Awards competitions held around the world in 2019.
"As the industry experiences change and disruption, the marketers featured in the rankings of the Effie Index demonstrate continued success and an unwavering dedication to marketing effectiveness," said Traci Alford, President and CEO of Effie Worldwide. "Marketing effectiveness matters more than ever, especially in times of economic uncertainty. The Index showcases great examples of companies that have consistently excelled and driven brand growth around the world."
Ogilvy was runner-up in two global categories: most effective agency network and most effective individual agency office (Mumbai). For the full list of winners, see the Effie's announcement here.
About Ogilvy
Ogilvy has been producing iconic, culture-changing marketing campaigns since the day its founder David Ogilvy opened up shop in 1948. Today, Ogilvy is an award-winning integrated creative network that makes brands matter for Fortune Global 500 companies as well as local businesses across 132 offices in 83 countries. The company creates experiences, design and communications that shape every aspect of a brand's needs through six core capabilities: Brand Strategy, Advertising, Public Relations and Influence, Customer Engagement and Commerce, Digital Transformation, and Partnerships. Ogilvy is a WPP company (NASDAQ: WPPGY). For more information, visit Ogilvy.com, or follow Ogilvy on Twitter at @Ogilvy and on Facebook.com/Ogilvy.
Media Contact: David Ford / david.ford@ogilvy.com / 917-327-6288
# # #
Interested in bigger, bolder ideas? Sign up for our newsletter for more insights on how brands can make an impact on the world.
Share