Conversations That Matter—Building Business Resilience in the New Age of Retail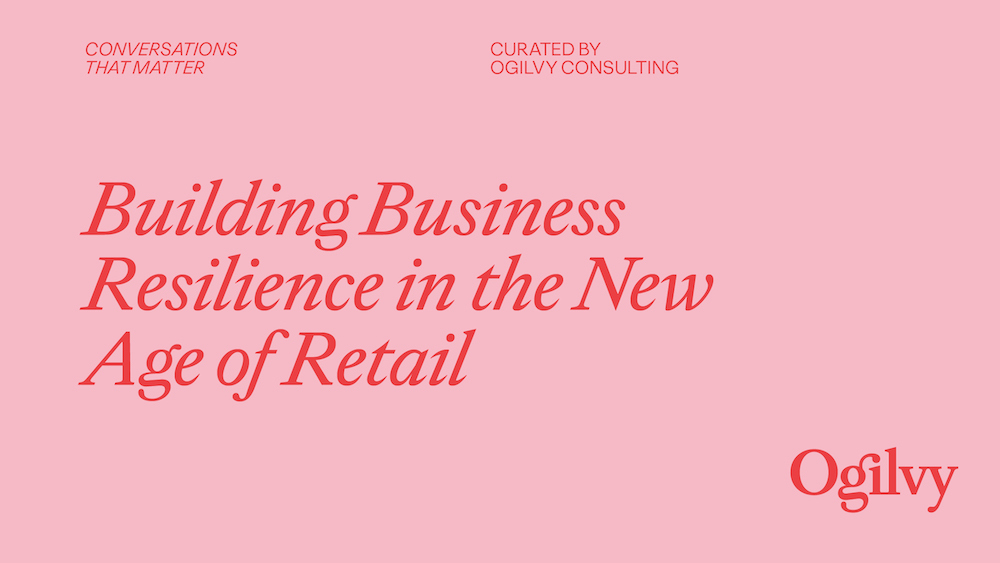 Retailers have long considered the value and prospects of innovating the way consumers shop in order to stand out from the competition. Self-checkout, scan as you shop, click and collect, and Direct to Consumer have brought forward many changes which now, due to the impact of the Covid pandemic, are becoming table stakes of the consumer experience.
Bringing to life these expectations requires a business to ensure it has digitally transformed its operations end-to-end. It may seem that this retail transformation is a long, complicated and expensive process, and in some cases it is. But there is an agile approach that focuses on building business resilience in the short term while defining the ongoing transformation roadmap. 
In Conversations That Matter – Building Business Resilience in the New Age of Retail, Ogilvy Consulting's Paul English and Pierre Kremer, and Coley Porter Bell's Vicky Bullen, discussed the transformation of retail and what you can do to get started.
Watch the session above, and click here for the deck.
This session covered:
What the best-in-class

 

retail

ers are doing
How all

 

retail

ers can embrace

 

retail

 

transformation

How to get started by building a roadmap that focuses on quick wins that drive business impact while proving the case for onward investment
Share