Ogilvy 75 — Quotations of David Ogilvy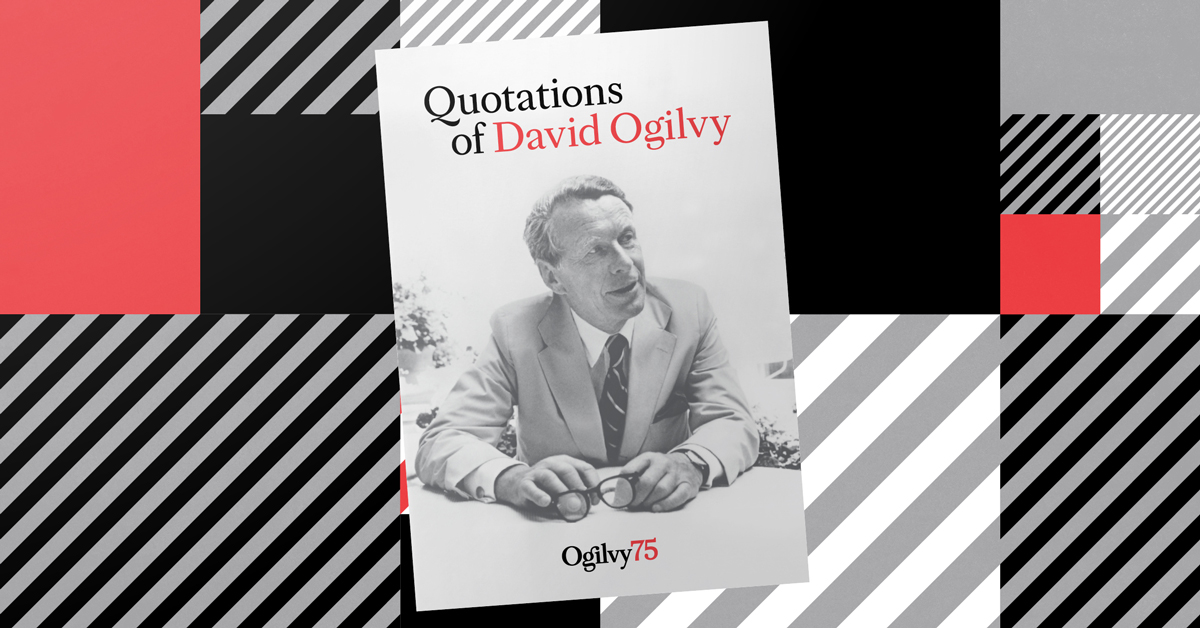 We sell – or else.
We have a divine discontent with our performance. It is an antidote to smugness.
If each of us hires people who are bigger than we are, we shall become a company of giants.
These are just some of David Ogilvy's most famous selections found in this new reissue of our founder's quotations, created on occasion of our agency's 75th anniversary.
Curated from his masterpieces like Confessions of an Advertising Man and Ogilvy on Advertising, as well as iconic writings like How to Create Advertising That Sells, Principles of Management, some early Creative Council reports, and more, these quotes are a testament to the enduring relevance of David's wisdom and pragmatic brilliance.
During an era when the advertising industry was primarily male dominated, David's choice of words in his writings naturally echoed the prevailing norms of the time.
Today, it would undoubtedly bring him immense joy to witness two women steering the very agency  he established, particularly considering the remarkable collaboration he had with his incredible wife, Herta.
As you delve into this renewed edition, you'll find a concise and powerful guide to Ogilvy's principles – a source of perpetual inspiration and a reflection of David's indelible impact on the world of advertising and beyond.
Download "Quotations of David Ogilvy"
Interested in bigger, bolder ideas? Sign up for our newsletter for more insights on how brands can make an impact on the world.
Share