Ogilvy On: Burnout — A Mental Health Burden on HCPs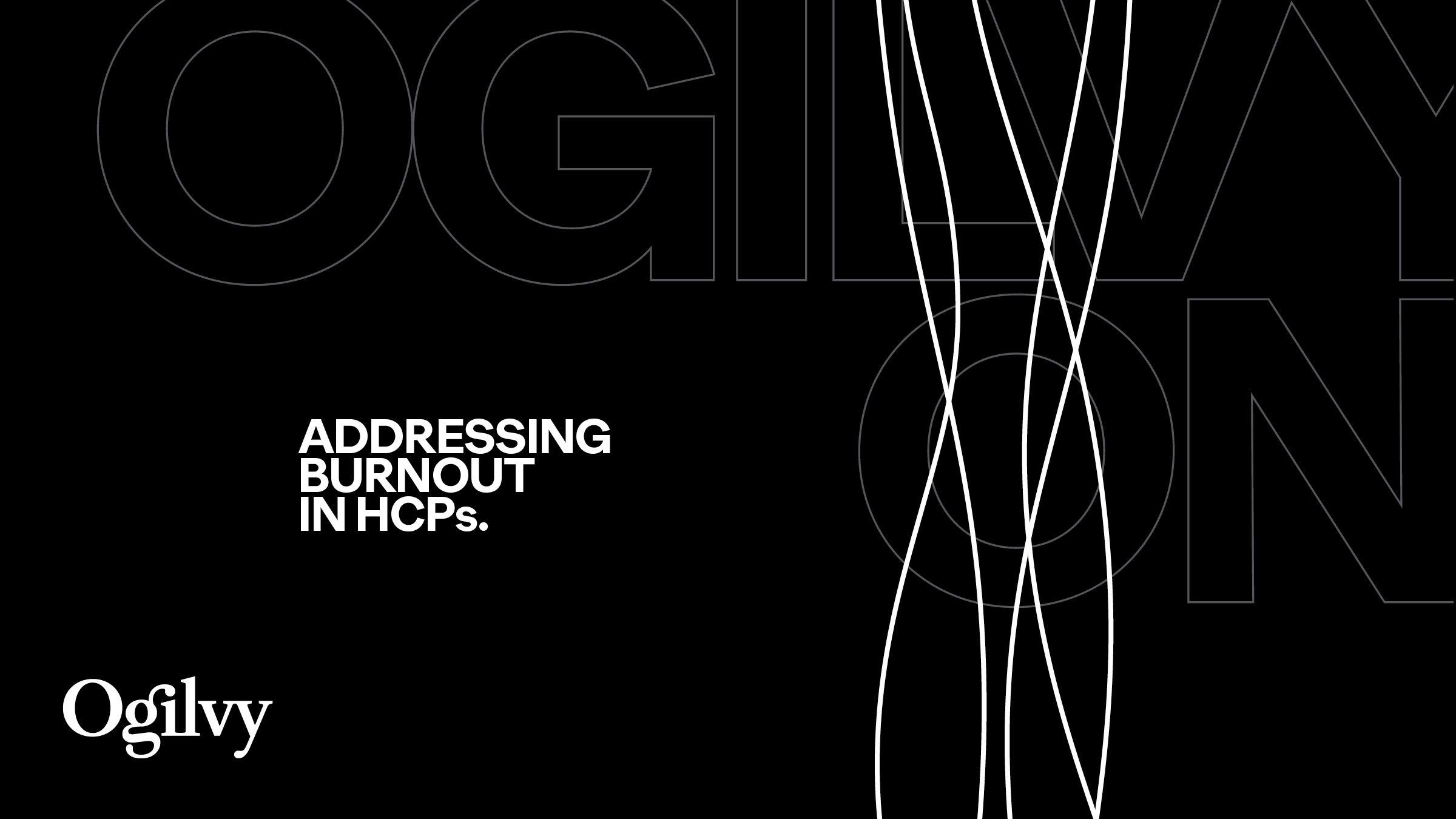 The last few years have been particularly challenging, with the pandemic exacerbating mental wellness challenges for many people. And while the health industry focuses on the wellbeing of the public, we cannot forget that mental health challenges significantly affect physicians, too. This is an issue that could have ripple effects across not only the healthcare industry, but our society at large. 
We're thrilled to invite you to watch our most recent edition of Ogilvy On, "Ogilvy On: Burnout – A Mental Health Burden on Today's HCPs" for an in-depth discussion on the broader impact of mental health issues among healthcare providers, and the role brands and businesses can play in helping craft solutions.
Ogilvy Health Global CEO Kim Johnson was joined by by experts from across the healthcare world to dive into this timely and important topic, including Ritu Thamann, MD, FASE, FACC from the University of Pittsburgh School of Medicine, and Melissa Miller, MS, MBA, LMHC, Director of Clinical Care at Calm. 
During the session, the roundtable tackles topics such as: How are mental health issues affecting medical providers, particularly physicians? How has the COVID-19 pandemic exacerbated these issues and what effects will we see in medical practice in the post-pandemic era? Could we face a shortage of medical providers in the future, as more providers facing burnout and declining mental wellness, leave the profession?
Interested in bigger, bolder ideas? Sign up for our newsletter for more insights on how brands can make an impact on the world.
Share