Ogilvy Earns Top Network Ranking in The Good Report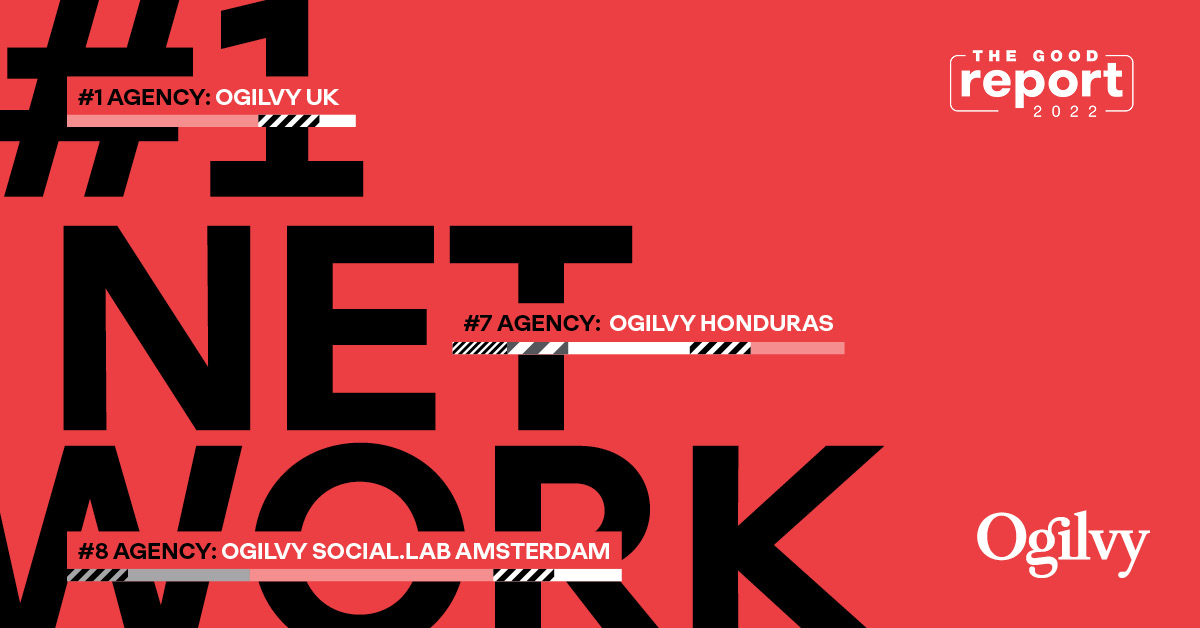 On the strength of numerous, incredibly impactful campaigns, Ogilvy was designated as the top Creative Network for 2022 by The Good Report.
The Good Report is produced in collaboration with WARC, worldwide authority on marketing effectiveness and publisher of the WARC Creative 100 Rankings, a global benchmark of creative excellence in advertising.
Ogilvy UK were ranked as the #1 individual Agency in the report. The campaign "Reverse Selfie" for Dove was deemed the top campaign in the report, the success of which also earned Dove the top spot for Brands.
Ogilvy Honduras was recognized with two campaigns in the Top 40, "Morning After Island" and "Your Fun Hurts Animals", earning them the #7 Agency ranking. And Ogilvy Social.Lab Amsterdam had the #3 spot in the Campaign rankings, "Catch of the Day 2050", as well as the #8 spot in the Agency rankings.
The report covers all social and environmental campaigns created for a non-profit, public sector or commercial brand identified during the year. The Good Report ranking is calculated by combining: 
The results of the 

WARC Creative 100

, the global benchmark for creative excellence.

 ACT Responsible initiatives including : Great Ads for Good Exhibition – Care Awards – « One minute of Responsibility » TV Program – all Tributes (public vote) – Good Ad Gallery views.
Interested in bigger, bolder ideas? Sign up for our newsletter for more insights on how brands can make an impact on the world.
Share