COVID-19: How To Communicate in Turbulent Times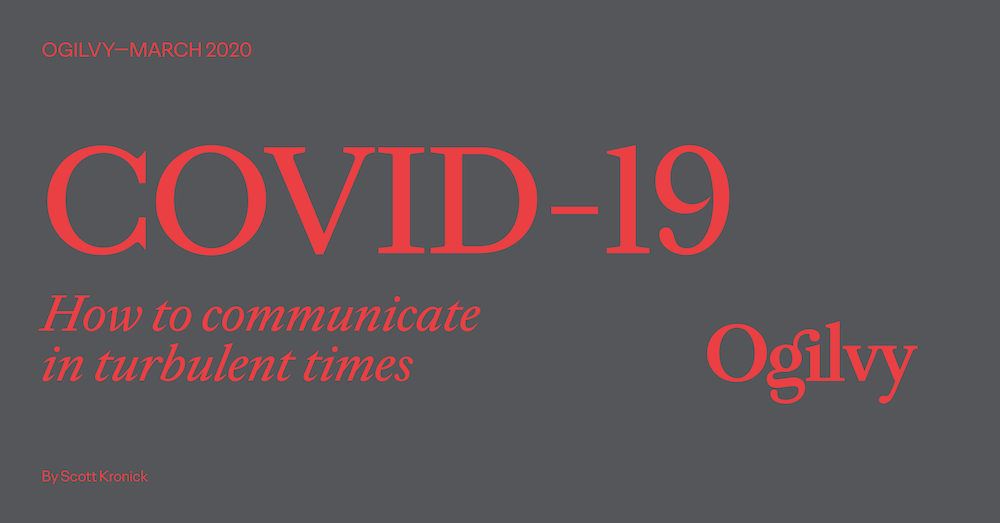 COVID-19, better known as the coronavirus, has caused unease across the globe. Millions of people are on lockdown, travel is being restricted, and markets are responding unkindly as the virus continues to spread.
It's a challenging time for broader society, which means it can be a challenging time for marketers and communicators. In issues and crisis management, there's a saying that goes, "You cannot control what happens to you, but you can control what you do about it." As marketers and communicators, what we can control is how we communicate both internally and externally in a time of crisis.
First, it's crucial that communicators make sure they are dealing with accurate information. Times of crisis can be confusing and frightening, resulting in an amplification of speculation, conspiracy theories, obfuscation and censorship. Communicators must ensure that they are dealing with facts and not fiction, real information and not rumor.
Second, it's crucial to have an understanding of the ultimate goals of the communications being delivered. This is not a time to try to market or sell, but rather it is a time to reinforce the values that define leading organizations. What can be done given the various objectives we are working to address? It all comes to down communicating effectively.
And last, communicators need to properly place the ongoing crisis and issue in a greater context. What does it mean for globalization, economic growth and more—and how does that play out as the world works to get through the crisis together?
Click here to read the full paper, "COVID-19: How to Communicate in Turbulent Times".
Share