Ogilvy Named Among Best Places to Work for LGBTQ+ Equality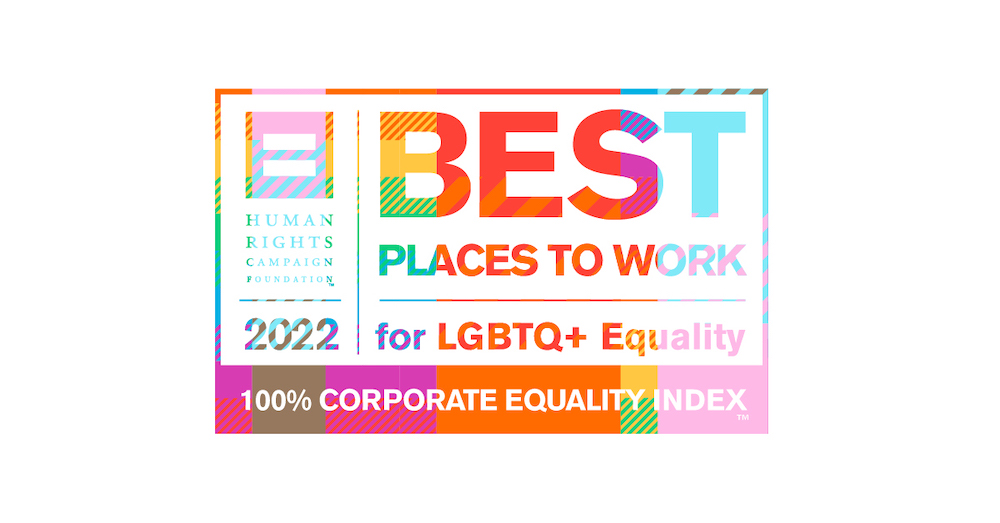 NEW YORK — January 27, 2022 — Ogilvy is thrilled to announce that it has received a perfect score of 100 on the 2022 Corporate Equality Index (CEI). This marks the eighth consecutive year and has once again been named among the Best Places to Work for LGBTQ Equality. The CEI, administered by the Human Rights Campaign (HRC) Foundation, is the nation's premier benchmarking survey and report on corporate policies and practices related to LGBTQ workplace equality. Ogilvy is one of 842 major U.S. businesses to also earn top marks this year.
The CEI rates companies and top law firms on detailed criteria falling under four central pillars: Inclusive Policies & Benefits; Creating an Inclusive Workplace Culture; Engaging with the LGBTQ+ Community and Corporate Social Responsibility; and Supporting Equality in the Public Square. The full report is available online at www.hrc.org/cei.
Ogilvy's efforts in satisfying all of the CEI's criteria earned a 100 percent ranking and the designation as a Best Place to Work for LGBTQ Equality. In addition to a focus on inclusive policies and practices, Ogilvy's PRIDE employee professional network fosters an inclusive workplace culture where LGBTQ+ and ally employees connect to grow as professionals and contribute to the agency's overall success through client work. PRIDE's key objectives include workplace community building, networking and partnerships, and industry-wide thought-leadership. PRIDE currently has USA chapters in New York, Washington D.C., California, and Chicago.
About Ogilvy 
Ogilvy inspires brands and people to impact the world. We have been creating iconic, culture-changing, value-driving ideas for clients since David Ogilvy founded the company in 1948. We continue building on that rich legacy through our borderless creativity—operating, innovating, and creating at the intersection of talent and capabilities. Our experts in Public Relations, Growth & Innovation, Advertising, Health, and Experience work fluidly across 126 offices in 86 countries to bring forth world-class creative solutions for our clients. Ogilvy is a WPP company (NASDAQ: WPPGY). For more information, visit Ogilvy.com, and follow us on  LinkedIn, Twitter, Instagram, and Facebook. 
Media Contacts: David Ford / david.ford@ogilvy.com
# # # 
Interested in bigger, bolder ideas? Sign up for our newsletter for more insights on how brands can make an impact on the world.
Share