Ogilvy Promotes Tope Ajala to Global Head of Diversity, Equity & Inclusion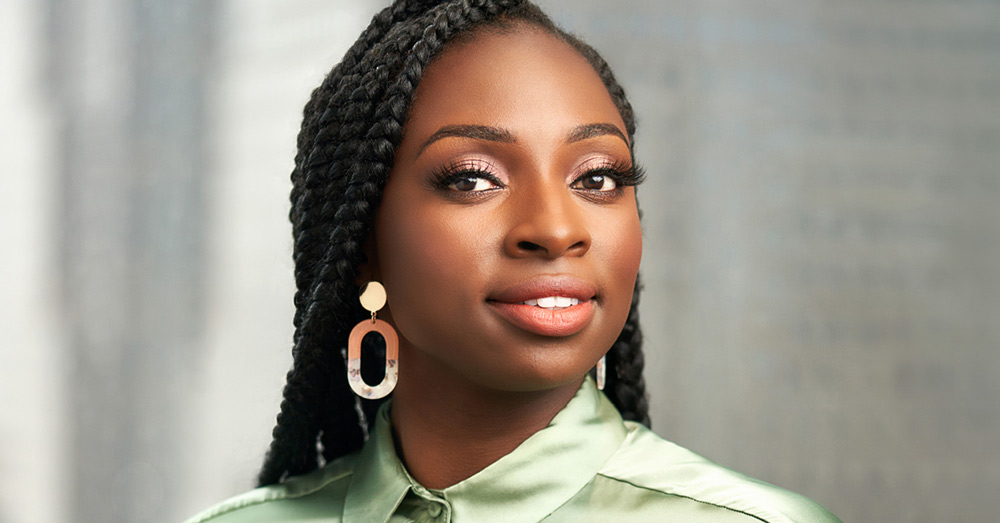 NEW YORK — APRIL 7, 2022 — Ogilvy today announced that Tope Ajala has been promoted to Global Head of Diversity, Equity & Inclusion.
Tope joined Ogilvy as Global Director of DE&I In June 2021, and in a short period has proven herself to be a passionate advocate and effective collaborator for developing and implementing diversity and inclusion efforts across the global Ogilvy network. As Global Head of DE&I, Tope will partner with leaders across Ogilvy's global network to develop and evolve practices, policies, and programs that will ensure Ogilvy has a strong culture of belonging—one that fosters an open, equitable environment where everyone can thrive.
Devika Bulchandani, Ogilvy Global President, said: "It is gratifying to be able to fill this vital role by promoting from within the walls of Ogilvy. Tope's unique combination of vision, international experience, analytic and operations background, collaborative leadership style, and passion for inclusiveness make her a perfect fit for the role. I and our global leadership team look forward to working with Tope to develop an industry-leading DE&I strategy that will attract and retain diverse talent and support our client work, and one which reinforces our mission to inspire our people and brands to create an impact."
Tope Ajala said: "I am excited to be working with leaders who have shown through commitment and action that they understand the direct impact a culture of belonging and inclusion has on the sucess and sustainability of our business. I am grateful to work with leaders who lead with empathy and take chances and nurture talent. This speaks volumes to the culture we are creating at Ogilvy, a culture where the many dimensions of difference are represented and valued at all levels of the company. Ogilvy has the potential and the opportunity to lead the industry in terms of DE&I and it is a privilege to be driving that along with my colleagues."
Tope joined Ogilvy from WPP where she was responsible for driving inclusion strategy, partnerships, narrative, and insights. In this role, she developed programs that accelerated the progress and integration of diversity and inclusion across the organization which improved employee experience while driving business results. Many of the programs she helped create including WPPs first-ever Belonging Training, Safe Room Conversations, and Leadership Program for underrepresented groups have been implemented at Ogilvy. While at WPP Tope also served in a variety of project management and operations marketing roles supporting clients like T-Mobile, Google, and WPP's new business efforts. Prior to WPP, Tope spent the early years of her career at an investment bank developing people analytics capabilities across the business.
Born in Nigeria and raised in the UK, Tope is an award-winning DE&I advocate who has lived and worked in London, Germany, Singapore, Japan, and San Francisco—experience which has deepened her appreciation and championing for multiculturalism and inclusion. In 2018 she cofounded LevelSet—a global nonprofit connecting high potential individuals in Tech & STEM from underserved communities with mentors from similar fields with the aim to advance and empower the Black community with resources.
Ogilvy received a perfect score of 100 on the 2022 Corporate Equality Index (CEI), marking the eighth consecutive year the agency earned the designation as a "Best Place to Work for LGBTQ+ Equality." The CEI, administered by the Human Rights Campaign Foundation, is the nation's premier benchmarking tool measuring corporate policies, practices, and benefits pertinent to LGBTQ+ employees.
About Ogilvy
Ogilvy inspires brands and people to impact the world. We have been creating iconic, culture-changing, value-driving ideas for clients since David Ogilvy founded the company in 1948. We continue building on that rich legacy through our borderless creativity—operating, innovating, and creating at the intersection of talent and capabilities. Our experts in Advertising, Experience, Public Relations, Health, and Consulting work fluidly across 131 offices in 93 countries to bring forth world-class creative solutions for our clients. Ogilvy is a WPP company (NASDAQ: WPPGY). For more information, visit Ogilvy.com, and follow us on  LinkedIn, Twitter, Instagram, and Facebook. 
Media Contacts: David Ford / david.ford@ogilvy.com
# # #
Interested in bigger, bolder ideas? Sign up for our newsletter for more insights on how brands can make an impact on the world.
Share