Ogilvy Names Mick McCabe Global Chief Strategy Officer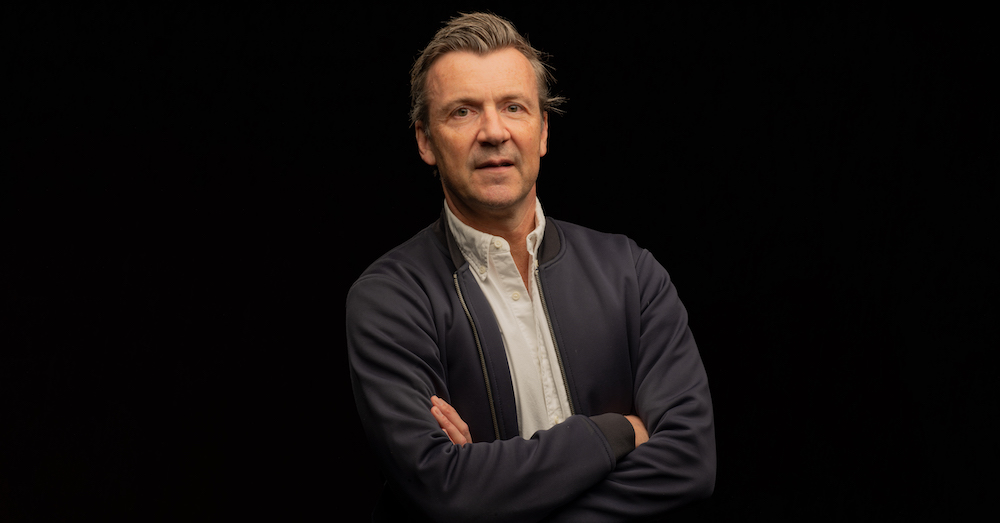 NEW YORK — March 9, 2022 — Ogilvy announced today that Mick McCabe has been appointed Global Chief Strategy Officer. Deep strategic thinking is the underpinning of Ogilvy's award-winning creative network, which spans five creative businesses including Experience, Advertising, Public Relations, Health, and Growth & Innovation. Mick will be responsible overseeing the company's strategy product across 131 offices in 93 countries and delivering world-class, insights-driven creative solutions for new and prospective clients.
Andy Main, Global Chief Executive Officer, said: "We are thrilled that a global talent with Mick's rich experience is joining our team. Mick is a thinker and proven leader who exemplifies how we want Ogilvy to succeed—by blending strategy, creativity, and technology to create impact and growth for us and our clients. He will be an important partner as we continue accelerating Ogilvy's own business transformation."
Devika Bulchandani, Global President & CEO North America, said: "Better and smarter thinking has never been in greater demand and more valued by clients. Since Ogilvy's inception, creativity founded on deep strategy has underpinned every aspect of our business. As we continue to invest in both these areas, Mick's expertise, instincts, and track record of delivering creative solutions to complex problems will be an incredible asset to our people and clients alike."
Mick McCabe said: "I am thrilled to be joining Ogilvy at this moment, where the stars are aligning for the agency on all fronts: strong new business momentum, unrivaled global talent, and a proven ability to flex its diverse strategic and creative muscle on a global stage.  I'm joining a fantastic team of new and established leaders, doing great things at the magical intersection of creativity, data, and experience. Who wouldn't be excited about that?  I'm looking forward to working with everyone to further accelerate Ogilvy's bright next chapter."
Mick joins Ogilvy from Publicis Groupe, where he has held various leadership roles over the past decade, including Global Chief Strategy Officer for Publicis Worldwide. During this time, he also held CSO roles for Le Truc, Publicis Creative USA, and Leo Burnett. Prior to joining Publicis, Mick led strategy teams at Deutsch and Kirshenbaum Bond. During his tenure at Publicis, he worked extensively on the group's largest accounts, including Allstate, Bank of America, CVS, Heineken, Samsung, and Walmart. Altoids, BMW, Nintendo, Ikea, and McDonald's are other marquee brands he has helped advise over his career. Additionally, Mick served as a strategic advisor and acting CMO for the launch of the world's biggest VR fitness platform, Supernatural, which in 2020 won Fast Company's Best Innovation and Time Magazine's Best Invention awards. His work has been recognized by Cannes, Jay Chiat Awards, and includes two Grand Prix Effies.
Ogilvy was recently named the most creative agency network in the world by WARC, a recognition of the agency's creative strength and scale globally. Over the past 12 months Ogilvy has also been awarded new global assignments from brands such as Absolut, Enterprise Holdings, Zippo, James Hardie, and World of Hyatt as well as new business in North America from TD Bank, FEMA, and New York Philharmonic, among others. Additionally, Ogilvy was a part of the global WPP team that was named The Coca-Cola Company's new Global Marketing Network Partner.
About Ogilvy
Ogilvy inspires brands and people to impact the world. We have been creating iconic, culture-changing, value-driving ideas for clients since David Ogilvy founded the company in 1948. We continue building on that rich legacy through our borderless creativity—operating, innovating, and creating at the intersection of talent and capabilities. Our experts in Public Relations, Growth & Innovation, Advertising, Health, and Experience work fluidly across 131 offices in 93 countries to bring forth world-class creative solutions for our clients. Ogilvy is a WPP company (NASDAQ: WPPGY). For more information, visit Ogilvy.com, and follow us on  LinkedIn, Twitter, Instagram, and Facebook. 
Media Contacts: David Ford / david.ford@ogilvy.com
# # #
Interested in bigger, bolder ideas? Sign up for our newsletter for more insights on how brands can make an impact on the world.
Share