Kaleeta McDade Named Global Executive Creative Director for Ogilvy Experience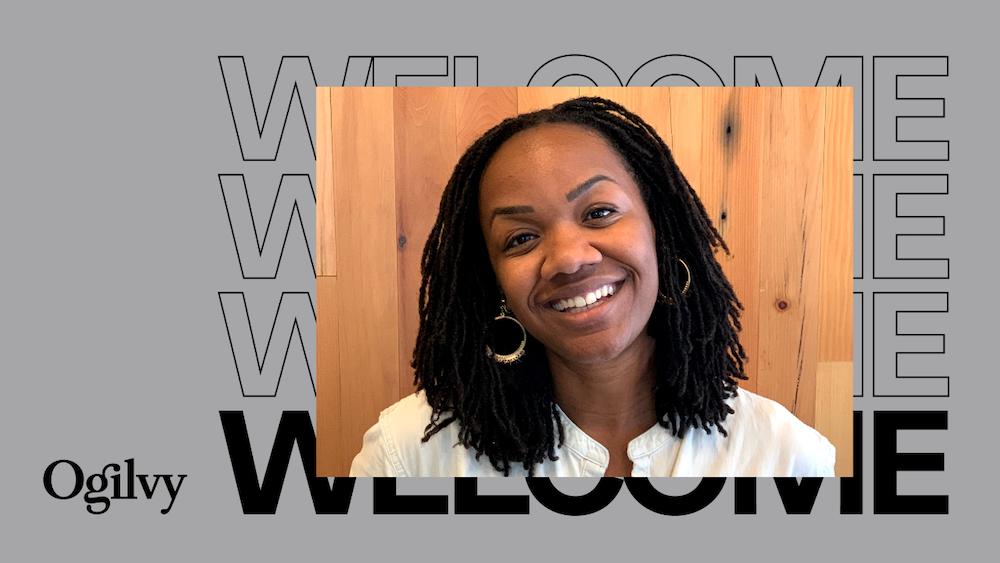 NEW YORK — May 24, 2021 — Ogilvy today announced that Kaleeta McDade has been named Global Executive Creative Director for Ogilvy Experience. Throughout her career Kaleeta's influence and leadership have shaped how customers around the world experience some of the largest brands in retail, sports, beauty and health. Kaleeta will be responsible for defining, shaping, and driving the creative vision and strategy across Ogilvy Experience's offerings, fusing design thinking and visual design to develop unique engagement experiences that evoke and shape the emotional responses of all individuals who engage with our clients' brands. Kaleeta will be based in Atlanta and will serve on Ogilvy's Worldwide Creative Council.
Steve Soechtig, Global CEO of Ogilvy Experience, said: "Kaleeta has a proven ability to drive impact for brands, helping them shape a strategy and vision that deepens the customer relationship across every stage of the engagement lifecycle. Her passion for creativity, storytelling, and problem solving is unparalleled, and her leadership and mentorship style will be an incredible asset to Ogilvy."
Kaleeta said: "I am thrilled to be a part of a company that has storytelling at its heart and soul, but also has proven its ability to use experience design at an enterprise level, using technology to enable society. As a digital humanist, I believe when experiences are produced at the intersection of creativity, humanity, and technology, they have the power to transform companies and brands, creating spaces of levity, safety, and purpose. I can't wait to get to know and work with Ogilvy's teams and clients around the world."
Kaleeta joins Ogilvy from Deloitte Digital, where she served as Group Experience Director across their studios in the U.S. and India. Over the past 17 years she has also held senior design and creative roles with Google Brand Studio, Apple, Sapient Shanghai, and Sapient Atlanta. Throughout her career, Kaleeta has transformed companies from project companies to digital experience product companies by driving business outcomes through human centered design, and evangelizing design thinking as a practice.
Using Ogilvy's borderless creative and technology services, Ogilvy Experience infuses a brand's unique emotional connection into every experience it creates. Ogilvy's Experience team helps companies drive growth and human value through an unmatched understanding of brand and human behavior while harnessing the power of innovation, design, data, and technology. Ogilvy Experience's eight offerings include: Experience Strategy, Insights & Intelligence, Experience Design & Build, Commerce, Experience Platforms, Data & Analytics, CRM & Loyalty, and Full Funnel Activation. Ogilvy's Experience team, including a global network of Delivery and Operations Centers, is powered by over 4,000 experts that draw on 2,200+ certifications across experience platforms within advertising, content, social, web, mobile, commerce and data.
About Ogilvy
Ogilvy has been producing iconic, culture-changing marketing campaigns that have grown brands and businesses since the day its founder David Ogilvy opened up shop in 1948. Today, with 132 offices in 83 countries, Ogilvy's singular ambition is to be the best creative partner and platform for growth on the planet. Ogilvy's deep expertise in almost every field coupled with its award-winning global network allow it to scale value-driving ideas at lightning speed – all powered by world-class creativity to give clients an unfair advantage in this complex, noisy, hyperconnected world. In 2020, two of the world's most prestigious creative award shows, D&AD and The One Show, recognized Ogilvy as the Network of the Year, a reflection of its ability to use creativity to transform business and culture. Ogilvy is a WPP company (NASDAQ: WPPGY). For more information, visit Ogilvy.com, and follow Ogilvy on Twitter, Instagram, Facebook, and LinkedIn.
For more information contact: David Ford / david.ford@ogilvy.com
# # #
Interested in bigger, bolder ideas? Sign up for our newsletter for more insights on how brands can make an impact on the world.
Share