Shanghai Auto Show: Insights Into the Future of Auto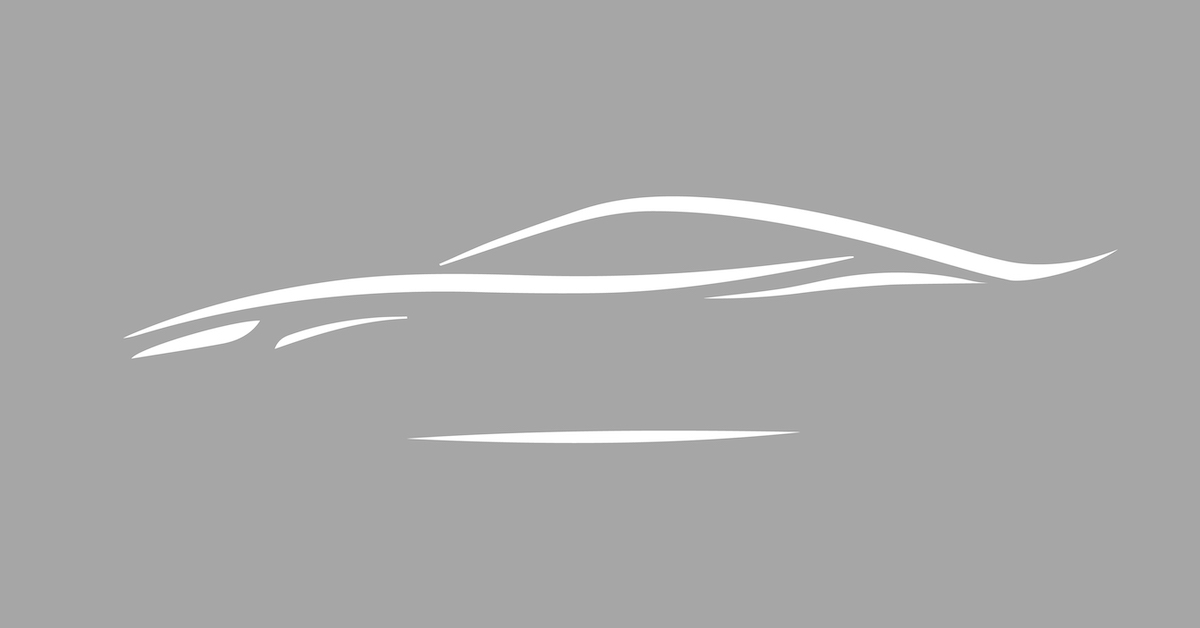 Last month, the 20th Shanghai International Automobile Industry Exhibition (2023 Shanghai Auto Show) was held under the theme of "Embracing a New Era in the Automotive Industry". It was not only the first major global autoshow in the post COVID area, but also the first major autoshow in China since 2019. Many of the international car manufacturers had global product launches lined up, and fleets of global executives traveling to Shanghai to get a firsthand look at some of the most sophisticated and innovative NEV market in the world.
There has never been a more transformative time in the automotive industry, especially in China. With now over 30% of the market being electric and domestic players dominating the segment, it is 'transform or die' for many traditional players, while Chinese EV brands are setting their sights overseas for global expansion.
At Ogilvy China, we have the privilege to work with some of the leading global and local auto brands, helping them navigate these new industry dynamics. We see major shifts in branding and marketing as the car itself becomes an increasingly connected device, offering opportunities to directly engage with customers and build long-term relationships. We also see branding being increasingly important as the race for discounts, product differentiation and minor technological advances becomes an expensive race to win.
To shed some light into the future of the automobile sector, we've asked several of our experts who've attended the Shanghai Auto Show to share their views and observations: this deep dive contains two sections on what's next for automotive marketing, from new energy vehicles (NEV), Direct-to-consumer approach (DTC), and lifestyle experiences elevation.
How can car brands break through in the era of new energy?
China's EV revolution is in full swing. The market share for NEV in China was 34% in March 2023 at a growth rate of 22%, while the overall market was flat in Q1 compared to the same quarter last year. By 2027 most manufacturers will have completely shifted to electric. With the exception of Tesla, no international car manufacturer is in the Top 10 in terms of market share. Domestic brands like BYD, Li Auto and NIO are in fact the ones taking over the market.
The Shanghai Auto Show was a clear display of the dominance of Chinese manufacturers. They not only dominate the budget segments but are now also moving into the high-end bracket by introducing new technologies, enhanced battery features, advanced architecture, intelligent driving and design features showcasing their strength and advantage. Meanwhile, traditional players now have also fully entered the NEV market. Compared to a few years ago, when they were merely demonstrating their strategies, they are now playing catch up and invest all their efforts in shifting towards an electric future. Considering that over the past 5 years, nearly 100 automotive players have entered the market, it is fair to say that this is one of the most pressing items on their business agenda.
What does that mean for automotive branding today?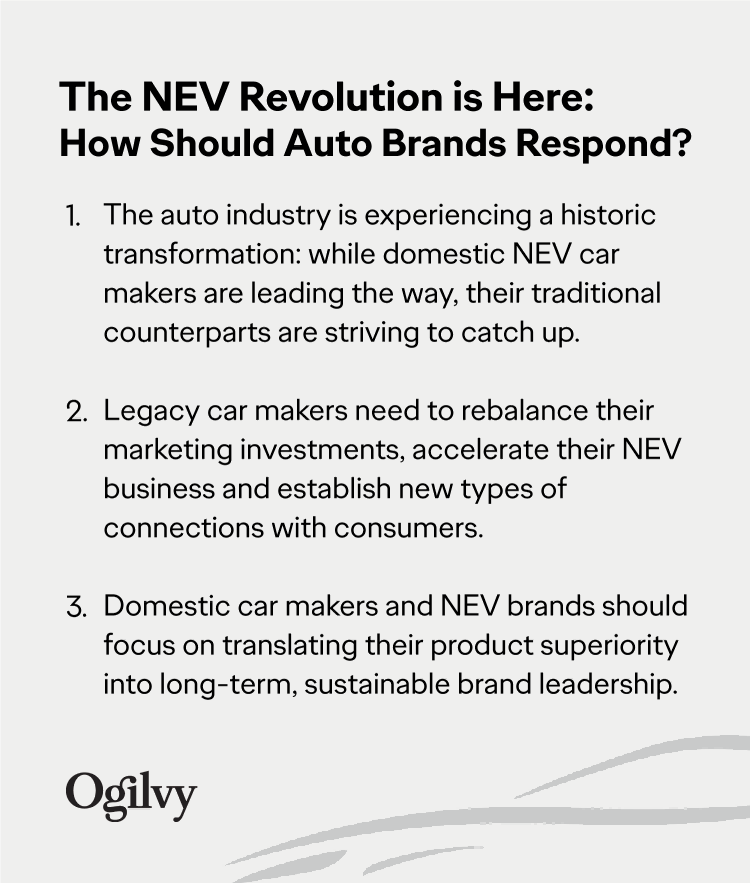 Whilte trying to catch up on product performance in the EV space, traditional auto manufacturers face two major marketing challenges: on one hand, they need to balance their marketing investments between the old and the new; on the other hand, they need to convince Chinese consumers that their past brand leadership and ICE legacy is still relevant in an electric dominant market, and the trust they have earned over the last 30+ years in China is transferable to an entirely new segment. One advantage they have over their domestic rivals though is longevity; they are well-versed in branding, having invested in theirs over decades, which should make transitioning their brand equity into the booming electric world easier.
For domestic and pure play EV players, the key challenge lies in translating their current product superiority into a long-term sustainable brand leadership that withstands the test of time once traditional players catch up.
In the near future, product differentiation will increasingly become minuscule and success will belong to those who have a differentiated brand. This is particularly important for domestic auto manufacturers if they want to drive long-term profitability.
Another important factor to consider is the shift in consumer expectations. The driving experience itself weighs a lot less than it used to in the car buying process among Chinese consumers; instead, the in-car digital experience and ecosystem built around it are becoming key selling points. Brands in this part of the world should follow the playbook used by leading mobility and tech companies and progressively limit their reliance on traditional automotive marketing to ensure they stay in the race.
A clear and more relevant positioning and brand purpose can help focus all marketing activities, drive relevance and consistency, and connect with consumers in a more inspiring way. Product marketing alone is not enough anymore; automotive brands need to find other means to be in consumers' lives and connect with them beyond product messages. Strong automotive brands will turn into lifetstyle brands that connect with consumers around relevant and consistent passion points, small or big, relying for example on partnerships and collaborations with brands in other sectors.
A lot of domestic brands are still too focused on the product itself and falling into a shortermism trap. They lack a systematic and long-term approach to building a powerful brand, relying on sensational statements and surfing on hot topics to generate traffic and buzz for the brand. We clearly see that in the automotive space a strong brand drives differentiation, purchase intent and price premium.
Going global: key considerations for fast-rising domestic NEV players
While the main battle field is currently the domestic market in China, many of the local players are eyeing global expansion. Over the next decade, we will see the emergence of a few strong global Chinese brands in the automotive space. This, however,requires early strategic focus and investment on brand building. One common mistake we see Chinese brands make in their outbound expansion efforts is putting too much focus on exports, building a sales network and being price competitive, in turn neglecting brand building, and establishing a clear global brand positioning and visual identity. Another crucial aspect to consider in the early stages is to establish clear brand management processes between the HQ in China and international operations. The role of the HQ should be to steer the overall brand strategy, while in-market leads focus on driving local relevance and sales-driving acitivities. Last but not least, in today's polarized world, Chinese brands need to define a reputation management strategy in order to avoid being caught up in a crisis in foreign markets.
How does the DTC model benefit both car brands and consumers?
From this year's Auto Show, it doesn't take a rocket scientist to see that the direct-to-consumer (DTC) marketing model is an unstoppable development in the industry, completely subverting the Chinese auto market. In particular, the application of a DTC approach in NEV sales is giving these brands a significant strategic advantage. They are entering the market with a start-up mentality, challenging the established 'norms' of brand, retailer and after-service separation.
Why is the DTC model successful in the automotive industry?
EV car brands  are quickly understanding the Customer Experience (CX) improvement that DTC can provide. As this plethora of new brands try to establish and differentiate themselves in the highly-competitive Chinese market, providing the best consumer experience is clearly a way to stand out.
Importantly, for auto brands adopting a DTC approach it is not only about the purchase phase. Just as luxury brands in China recognized years ago, auto brands  are now realizing that enabling a best-in-class, seamless experience, from discovery, to interest, to consideration, preference and importantly aftersales, is what keeps consumers returning and advocating on their behalf.
Taking a DTC approach allows car brands to better understand the preferences of their target audience throughout the consumer journey and should help them personalize a particular individual's journey from beginning to end. The first-party data brands gather via DTC engagements enables them to have a far richer view of the consumers' profiles, identify who they are, their age, family numbers, driving style and passions. These are the building blocks of improved experience. The auto category's collaboration with tech giants is just another way for the data auto brands have to be enriched by the big technology players, allowing them to understand future consumer's auto and lifestyle choices, outside of the car; this is critical when building a relationship that matters.
However, DTC is not only relevant for new auto brands. There is much merit in the traditional ICE brands taking a more data-driven approach to targeting consumers and interacting with them directly. There are still millions of people in China whose preference is petrol and like their EV counterparts, they too have high expectations about the experience they want to receive.
This new marketing model has subverted the revenue model of EV brands. Today, many EV brands' revenue is no longer limited to the sales of cars and after-sales services. With the help of digital technologies and a wealth of consumer data, brands can improve the in-car experience by enabling tailored in-car purchases via their vehicle's smart system to personalize their car features, buying system upgrades and in-car entertainment add-ons. This will be a major way for auto manufacturers to supplement the initial car purchase revenue.
But gathering first-party data is not enough; data is just the start, it's what you do with it that really matters.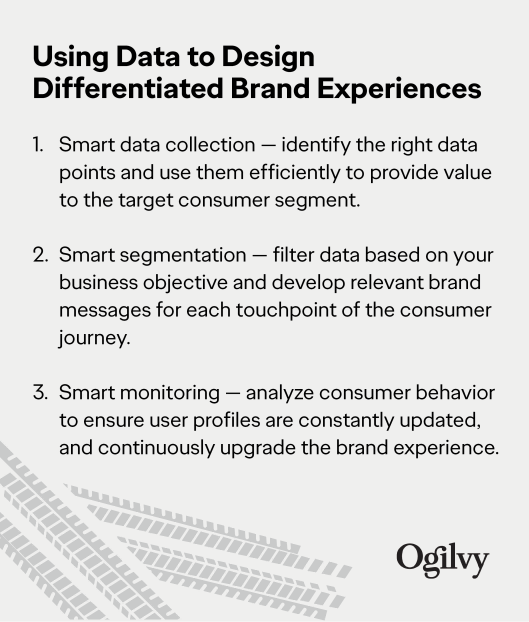 Firstly, collecting the right data over the right time frame, and establishing a value exchange that clearly provides consumers with an enhanced experience is critical to long-term relationship building. Through a smart segmentation of their consumer base and the use of look-alike strategies, brands can target the right potential consumers and drive efficiencies; saving money comes next. Then, they need a creative approach to conceiving and developing their brand messages in a way that differentiates, resonates and is relevant to that particular segment of consumers at any point on their particular journey.
Data that drives a personalized approach and informs personalized content, delivered to the right consumer, at the right time, will always be the key to success when it comes to creating a memorable brand experience. This is what consumers in China now expect as table stakes in any brand engagement.
Lastly, auto brands will need to measure and monitor the impact of their communications and the relationship they establish, constantly updating the consumer profiles to keep optimizing the customer experience at any and every point along the journey. 
We have helped numerous brands develop effective and efficient data-driven strategies in China, strategies that enable them to establish direct to consumer relationships, acknowledging that they are a person and not just a car driver, and build truly differentiated brand experiences. It's no longer about managing consumers relationships; it's about designing them one auto buyer at a time.
How can car brands leverage "lifestyle" to curate unique brand experiences?
Over the last three years, the pandemic has had a significant impact on people's attitude towards travel and perceptions towards cars. For Chinese consumers, the car is no longer just a reflection of status and value, but also enables them to pursue a certain lifestyle. This trend was particularly noticeable at this year's Shanghai Auto Show, where we have seen many brands looking to engage with consumers through different lifestyle scenarios and multi-dimensional interactions.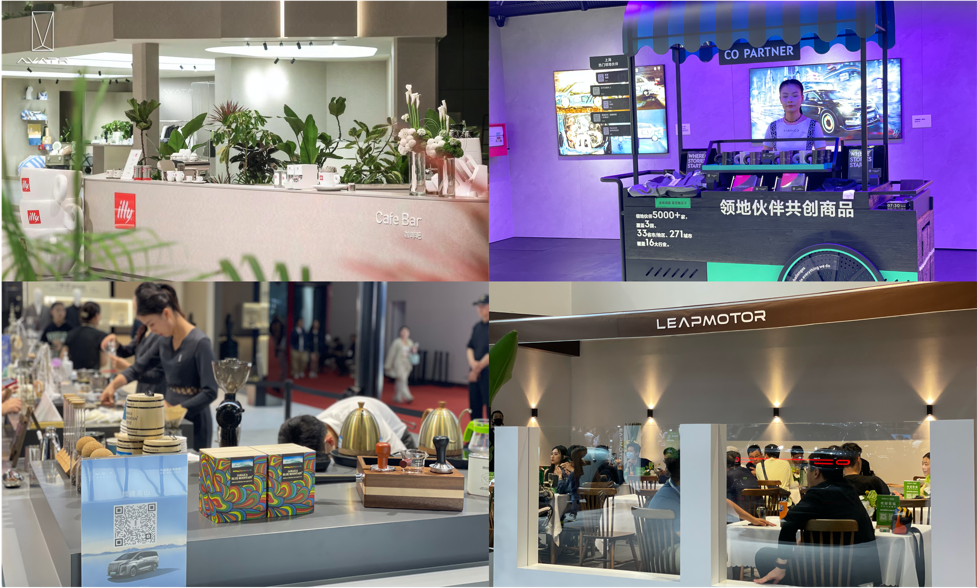 Now here comes the question: how can brands upgrade their experience to incorporate lifestyle elements?
From what we have seen so far, the industry is still exploring this new terrain, with most auto brands focused on relatively single layer interactive communications. These include incorporating popular lifestyle elements such as aromatherapy, coffee, camping, yoga, etc…into their displays. Staging these objects around the car itself is however still very surface-level. The core of a lifestyle brand is to provide consumers with a unique and scenarized brand experience that permeates these different lifestyles, in a seamless and integrated way.
At this year's Auto Show, we've seen quite a few brands attempting to do so around an activity that has gained sky-high popularity in China during the pandemic: camping. In that particular case, placing a few camping items around the car is not going to do much to appeal to consumers. A better way for auto manufacturers to think about how to embed a strong lifestyle component into their existing brand is to ask the following questions: do we want to encourage consumers to explore the world and promote an adventurous spirit by turning to camping as a communications angle? Is it more aligned with the brand's commitment to sustainable development, echoing people's love for nature? Or is it about inspiring people to escape the hustle and bustle of the city to experience the thrill of exploring new places on their own?
In order to become a credible lifestyle brand, it is crucial to act like one, and learn from brands that have successfully mastered this over years. It's not just about tagging your brand to trending, relevant lifestyle scenarios; it's about becoming a part of that culture. This not only requires long-term commitment but also a clear 'lifestlye strategy' to:
a) identify the passion points of your core audience (both prospective and existing ones)
b) find passion points that are relevant and credible to your brand
c) find meaningful ways to connect and engage your brand in the long run.
At this year's Shanghai Auto Show, we witnessed the enormous momentum currently exhibited by the auto industry; the massive shift to an electric future with domestic players clearly leading the way and traditional players striving to follow their footsteps;  the rapid development of the DTC model and lifestyle-oriented branding trends among auto companies, all indicating the significant transformation happening in the automotive industry. Understanding these trends and translating them into clear business actions can help traditional, legacy auto brands make headways in EV marketing and leverage the opportunities lying ahead as the sector undergoes one of the biggest revolution the automotive industry has ever seen.
Authors
Chris Reitermann - Chief Executive Officer, Ogilvy Asia & Greater China
Autumn Guo - Managing Director, Ogilvy Advertising Beijing
Sheilen Rathod  - Chief Growth Officer, Ogilvy Asia
Ben Yu - Head of Technology and Data Solutions, Ogilvy China
Emma Niu- Associate Strategy Director, Brand, Ogilvy Shanghai
Interested in bigger, bolder ideas? Sign up for our newsletter for more insights on how brands can make an impact on the world.
Share