Cannes Juror Q&A: Panos Sambrakos
The Cannes Lions International Festival of Creativity returns this year after postponement due to the Covid-19 pandemic. Eight of our Ogilvy colleagues have been selected as jurors of this year's work. We asked each of them about their specific categories and what they're expecting from this year's festival. See more entries: Andre "Dede" Laurentino | Mariana O'Kelly | Wendy Turner | Emily Poon | Sarah-Leith Izzard
Panos Sambrakos—Chief Creative Officer, Ogilvy Greece (Entertainment Jury)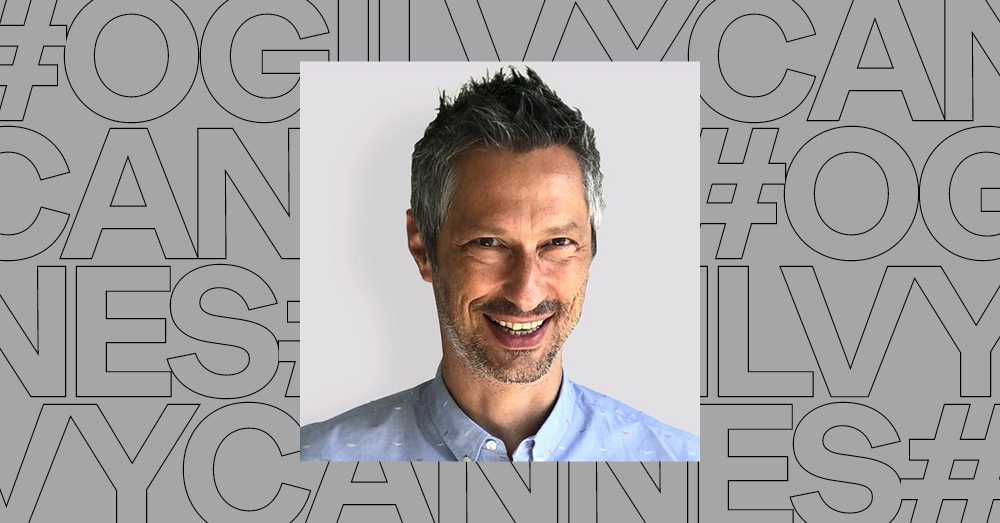 Ogilvy.com: What's the biggest challenge for Branded Entertainment?
Panos Sambrakos: Branded Entertainment is the ultimate test for advertising. It isn't content that audiences are simply exposed to, and we hope that it can pick their interest. It's something that they should actively want to spend time with. To be entertained and informed because they are intrigued by its subject matter and storyline, regardless of what it tries to communicate about a brand at the same time.
So, while the rest of advertising can come and go into the audience's lives, Branded Entertainment has to be invited in by them. They have to choose to watch a short film, or a feature-length branded documentary, instead of watching a series on Netflix or a movie on TV. That's what we're up against. Branded Entertainment isn't compared against other pieces of advertising. Its competition is movies, TV shows, and the best of entertainment out there, vying for the audience's attention.
Ogilvy.com: What makes an effective piece of branded entertainment?
Panos Sambrakos: Branded Entertainment should first and foremost be about the audience. It should tell a story that takes them into a whole new world and moves them with a fascinating tale about human nature. It can do it in a few minutes, or it can take an hour and a half. It can be an app, a music video, a piece of fiction, or a documentary. But it should aim to entertain first and then to sell. Not the other way around.
Of course, to be effective as a piece of advertising, the story the content tells has to convey the values of a brand or the characteristics of a product. If audiences are engaged to watch it till the end, if they're moved by it, and the lesson they take out of the story aligns with the values of the brand, then we have a winner.
Ogilvy.com: What kind of role does entertainment play in a post-Covid world, and do you expect that to be reflected in this year's work?
Panos Sambrakos: Good storytelling, since the time humans used to gather around the campfire, has the power to unite us. To talk about human nature in a manner that gives us hope. Whether it's an imaginative piece of fiction or an inspiring documentary, engaging stories can bring people together. That's why we share the videos we find funny, moving, and through-provoking. That's why we go to the movies and the theatre. To share the joy of experiencing a story along with others. And now, more than ever, in the absence of cinema, and while living in distance from each other, we need to find ways to join our minds and hearts through stories. The brands that have realized the power to connect people with the themes and issues that concern us all, will succeed both this year and in the years to come.
Interested in bigger, bolder ideas? Sign up for our newsletter for more insights on how brands can make an impact on the world.
Share