Learning in Chaos: Lessons Marketers Can Take from a Spring Without Sports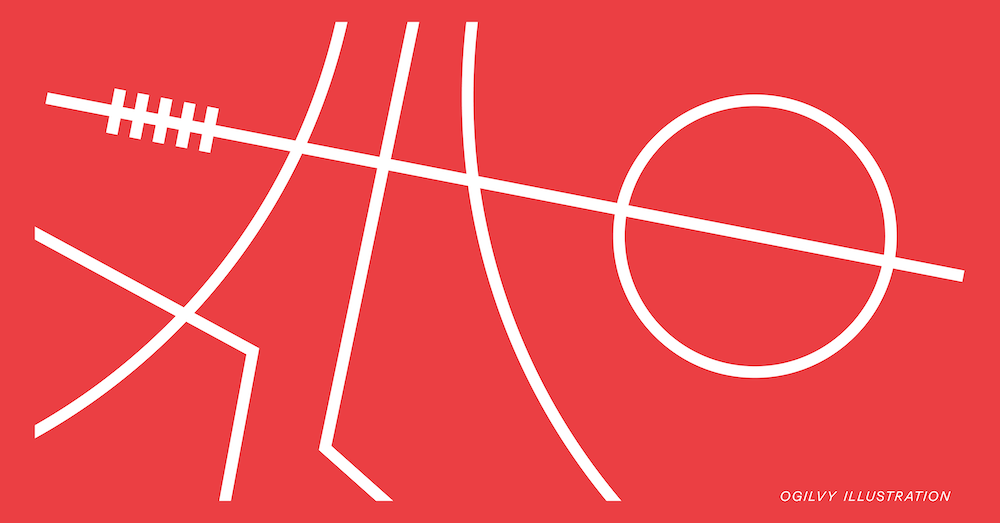 For millions of fans around the world, sports offer a constant source of conversation, community and connection. When COVID-19 shutdowns began and seasons were postponed, we all lost the comfort that comes from watching and connecting over sports. Sports marketers understand the power of community from sports and always look for ways to enhance fan experiences and connection during live events. As a result of the shutdown, many were left searching for new ways to engage with the sports community.                                               
Now, as we navigate the world of Disney bubbles, fake crowd noise and empty stadiums, we can learn from and look for opportunities to build on the innovative approaches we've seen marketers employ during the lockdown and reimagine the ways fans connect over sports as we begin to slowly create our new normal.
What's Old is New
Even before live sports were paused, sports documentaries had begun to gain popularity. The interest in this form of sports media was driven by a new creative focus on high quality, long-form storytelling led by ESPN's "30 for 30" series. The series rediscovered historic untold or underreported sports stories that had often been lost to time. HBO Sports, Netflix, Hulu, and Amazon Prime also invested heavily in creating non-fiction content for fans which has been ideal to revisit as we wait for live sports to return.
When shutdowns began and it became clear that sports would take a hiatus, ESPN made the savvy decision to fast track the release of its highly-anticipated documentary about Michael Jordan and the 1990s Chicago Bulls, "The Last Dance." The first two episodes debuted on April 19 in the U.S. and averaged more than six million viewers. That's more than the average viewership for the Stanley Cup Final and roughly on par with the typical audience for "SEC on CBS" collegiate football broadcasts, according to Sports Business Journal.
#NBATwitter joined in on the fun, treating the series like a major sporting event with the finale generating 1.5 million tweets, pushing the total volume of tweets about the documentary over the 11 million mark. When the final episode concluded, 20 of the 30 trending topics on Twitter were related to "The Last Dance."
Additionally, because it's clear there is comfort for many in reliving nostalgic sports moments of the past during challenging times, we saw many networks revert to old sports programming. NBA TV, MLB TV, NFL Network, ESPN, beIN SPORTS and almost all regional sports networks replayed a variety of classic games and events during the pandemic as a way to keep fans engaged.
Fans love reliving the past and brands that are able to adopt nostalgic sports content into their marketing initiatives will be in a strong position as we move forward.
Embrace Gaming
Smart marketers noticed the growth of gaming and esports before the pandemic hit. But the greatest prognosticators couldn't have predicted the explosion of interest the gaming industry has seen during lockdown. According to market research firm the NPD Group, gaming sales topped $1.5 billion in April, which is 73 percent higher than last year and the highest on record month.
Streaming also took off with the total number of hours streamed in April 2020 nearly reaching four trillion, according to a report from StreamElements in partnership with Arsenal.gg. Over 1.5 trillion of those hours came from Twitch, a 48 percent increase over the platform's March numbers, and a 101 percent increase over April 2019. While Twitch is clearly the dominant streaming platform, its competitors like Facebook Gaming saw a big boost, receiving over 291 million hours in April, a 72 percent month-over-month increase, and a 238 percent year-over-year increase.
Traditional sports broadcasters also jumped into the gaming space, with beIN SPORTS, Fox Sports and ESPN all producing esports coverage, oftentimes featuring athletes playing games. 2K Sports held the first ever NBA 2K20 Players Champion tournament featuring current NBA players like Devin Booker, Kevin Durant, Trae Young and Donovan Mitchell.
Media personalities from non-broadcast sports media brands like Bleacher Report and Barstool Sports also streamed themselves playing games. Barstool's Dan "Big Cat" Katz played "NCAA Football 14," a seven-year-old game, and drew over 150,000 viewers to a recent Twitch stream.
Gaming is not going away, and now is the time for sports marketers to engage with full force in the industry.
Support Your Community
The pandemic has taken a massive personal, emotional and financial toll on people around the world. During the shutdown, we saw many sports brands and athletes realize their power, step up for their communities and commit to making lasting change.
Of note, Anheuser-Busch, the country's largest sponsor of live sports and entertainment, redirected all of the company's sports and entertainment investments to its non-profit partners to respond to the public health crisis through its One Team campaign. The Coca-Cola Foundation has contributed over $120 million globally to support COVID-19 relief efforts as well as donating millions of drinks.
Nike leveraged its design innovation alongside health professionals at Oregon Health & Science University (OHSU) to develop personal protective equipment in the form of full-face shields and powered, air-purifying respirator lenses to protect against the COVID-19.
The Chicago Blackhawks and Chicago Bulls turned their home arena, the United Center, into a medical supply and food distribution hub, and countless teams donated millions to relief funds and committed to paying hourly workers during the pandemic.
In addition, the pandemic also brought the conversation about racial inequality to the mainstream and sports have become a focal point for the dialogue. Following the recent murders of George Floyd, Breonna Taylor, Jacob Blake and other black Americans by police, many athletes have used their voices to call for change in their communities. Players from the WNBA, NBA, MLB, NHL, NASCAR and the NFL all encouraged brands and their leagues to speak out against systemic racism and make donations to organizations fighting for racial justice. Further, NBA players led a strike and worked with the league to form a social justice coalition, converting NBA arenas into polling places for the 2020 election and creating advertising spots to promote "greater civic engagement in national and local elections."
This outpouring of support will pay long-term dividends for sports brands. Fans will remember who showed up for them in times of trouble and those who gave back will be rewarded with an increase in loyalty and engagement. Brands should do everything they can to continue to support their communities post pandemic.
Going Forward
As sports return, marketers must learn from the lockdown. The groundwork to embrace the past, engage with new formats and support local communities is there, it's up to us to take the ball and run.
Interested in bigger, bolder ideas? Sign up for our newsletter for more insights on how brands can make an impact on the world.
Share