Ogilvy Names Liz Taylor Global Chief Creative Officer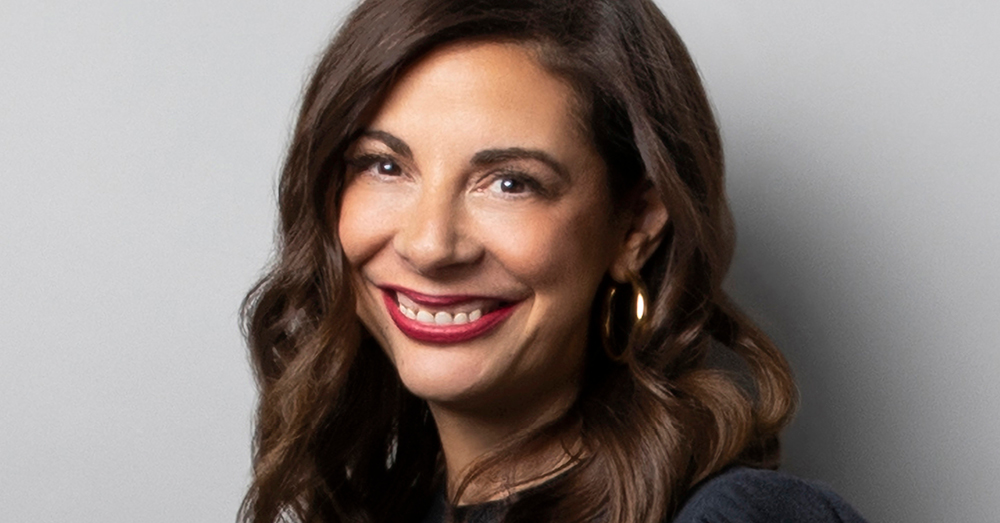 NEW YORK — May 17, 2021 — Ogilvy today announced that Liz Taylor has been named Global Chief Creative Officer. For over two decades, Liz has been recognized as one of the industry's most progressive creative leaders and was recently recognized as the top ranked woman on The Drum's global ranking of the most-awarded Chief Creative Officers. She will be responsible for overseeing Ogilvy's creative product across 132 offices in 83 countries and spanning its five business units: Advertising, PR, Experience, Health, and Growth & Innovation. This appointment comes as Piyush Pandey takes on a new role as Chairman of Global Creative at Ogilvy and continues to serve as Chairman of Ogilvy India. Joe Sciarrotta will partner with Liz in his role as Deputy Global CCO. 
Andy Main, Global Chief Executive Officer, said: "We could not be more thrilled to be welcoming Liz back home to Ogilvy. Liz is a modern creative leader who leads from the front and understands that magic happens when we create and innovate at the intersection of our world-class capabilities and talent. I know her experience creating big, multifaceted ideas will only further strengthen Ogilvy's ability to drive world-changing, life-changing, business-changing impact for our clients."
Devika Bulchandani, Global Chairwoman of Advertising, said: "There are always those people who you yearn to work with some day—and Liz is one of those people. She is creatively ambidextrous and a sharp problem solver who shares our ambition to make Ogilvy the most creative company in the world, but most importantly Liz embodies both the goodness and greatness of Ogilvy.
Liz Taylor said: "There is something special about being able to come back to Ogilvy and join a team that is taking this iconic company into the future. Creativity has the power to change everything and I'm looking forward to working with Ogilvy's incredibly strong global network of creative talent to inspire people and brands to have an impact on the world."
Liz is returning to Ogilvy at a time where the company has won several new global accounts—including Absolut, Enterprise Holdings, Zippo, among others—and accolades for its creativity. Last month, the Clio Awards named Ogilvy its 2021 Agency Network of the Year and DAVID Miami was named Agency of the Year. Both Ogilvy and DAVID were also awarded these respective honors at the 2020 One Show and D&AD Awards.
Most recently, Liz served as Global Chief Creative Officer for Leo Burnett and Chief Creative Officer for Publicis Communications North America. There she was a founding Partner at Le Truc, a new business model threaded across the Publicis Groupe. She previously held several roles at Ogilvy including Global Executive Creative Director before departing in 2016 to become Chief Creative Officer at FCB Chicago. She's been named an Ad Age "Woman to Watch" and a member of the Adweek "Creative 100," her work has been featured in the Museum of Modern Art and multiple Super Bowls, seen across the pages of Harper's Bazaar, Fast Company and Rolling Stone, and even topped Billboard charts. Throughout her career Liz has driven transformative creative solutions and culture-shaping work for a range of clients that have included: Aldi, Bank of America, Boeing, Budweiser, Cadillac, Campbell's, Facebook, Gatorade, GE, Kellogg's, Kimberly-Clark, McDonald's, Morton Salt, Nintendo, P&G, Walmart, Wrigley, among many others. One of the most awarded creatives in the industry, she has numerous honors to her name, including Cannes Lions, One Show, D&AD, ANDYs and Effies among others. An industry leader in addressing workplace inequality, Liz also served as an inaugural jury chair of the Athena Advertising Awards, held in conjunction with the 3% Movement.
About Ogilvy
Ogilvy has been producing iconic, culture-changing marketing campaigns that have grown brands and businesses since the day its founder David Ogilvy opened up shop in 1948. Today, with 132 offices in 83 countries, Ogilvy's singular ambition is to be the best creative partner and platform for growth on the planet. Ogilvy's deep expertise in almost every field coupled with its award-winning global network allow it to scale value-driving ideas at lightning speed – all powered by world-class creativity to give clients an unfair advantage in this complex, noisy, hyperconnected world. In 2020, two of the world's most prestigious creative award shows, D&AD and The One Show, recognized Ogilvy as the Network of the Year, a reflection of its ability to use creativity to transform business and culture. Ogilvy is a WPP company (NASDAQ: WPPGY). For more information, visit Ogilvy.com, and follow Ogilvy on Twitter, Instagram, Facebook, and LinkedIn.
For more information contact: David Ford / david.ford@ogilvy.com
Share