Ogilvy Brings Home Gold Lions for Castle Lager's 'Bread of the Nation' and Dove's 'Cost of Beauty'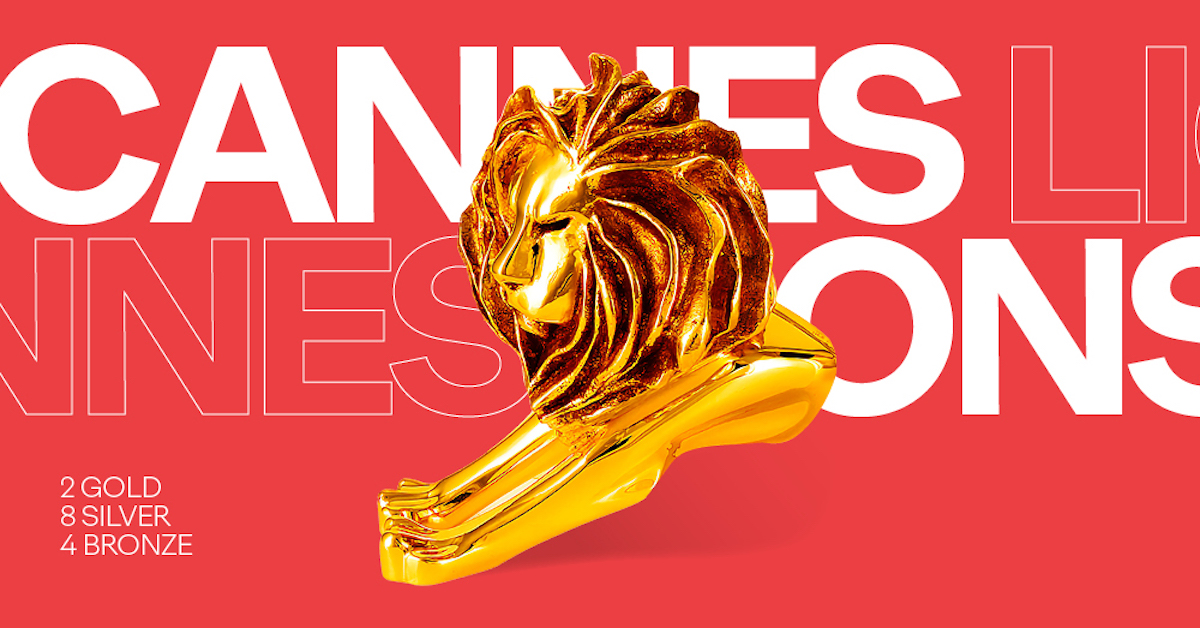 NEW YORK, NY — JUNE 19, 2023 – On the opening day of the 2023 Cannes Lions International Festival of Creativity, Ogilvy was honored with two Gold Lions for creative ideas that had a meaningful real-world impact. Castle Lager's "Bread of the Nation" from Ogilvy South Africa earned Gold in Outdoor – Corporate Purpose and Social Responsibility. Dove's "Cost of Beauty," a collaboration between Ogilvy UK and Ogilvy Toronto, won Gold in the Health and Wellness – Brand-Led Education and Awareness category. In total, Ogilvy earned 2 Gold, 8 Silver, and 4 Bronze for a total of 14 Lions as well as 33 Shortlists.
Pete Case, Ogilvy South Africa CEO, said: "We are super proud to win Gold for 'Bread of the Nation.' This project took four years to create and has been a journey of serious fulfillment for the entire team working on it. To see the impact this is having on the ground in South Africa makes all the hurdles we navigated worthwhile. We couldn't have achieved this without a heavy dose of tenacity, great teamwork, and a client willing to back a big bold idea."
Daniel Fisher, Global Executive Creative Director, said: "Social media is harming the health of 3 in 5 kids. This is way more than just another issue, it's a public health crisis. This work is part of Dove's long-standing commitment to creating awareness around self-esteem in the virtual world, as the world's biggest provider of self-esteem education. We are honored that our Cost of Beauty work has been recognized by the Health and Wellness jury because this is an issue that deserves all the awareness and attention it can get."
A selection of Ogilvy's winning work can be viewed on Ogilvy.com and on the agency's social media channels. Keep up with Ogilvy and Cannes-related news throughout the festival by following us on LinkedIn, Twitter, Instagram, and Facebook and #OgilvyCannes.
About Ogilvy
Ogilvy inspires brands and people to impact the world. We have been creating iconic, culture-changing, value-driving ideas for clients since David Ogilvy founded the company in 1948. We continue building on that rich legacy through our borderless creativity—operating, innovating, and creating at the intersection of talent and capabilities. Our experts in Advertising, Experience, Public Relations, Health, and Consulting work fluidly across 131 offices in 93 countries to bring forth world-class creative solutions for our clients. Ogilvy is a WPP company (NYSE: WPP). For more information, visit Ogilvy.com, and follow us on LinkedIn, Twitter, Instagram, and Facebook.  
Interested in bigger, bolder ideas? Sign up for our newsletter for more insights on how brands can make an impact on the world.
Share