Cannes Juror Q&A: Andre "Dede" Laurentino
The Cannes Lions International Festival of Creativity returns this year after postponement due to the Covid-19 pandemic. Eight of our Ogilvy colleagues have been selected as jurors of this year's work. We asked each of them about their specific categories and what they're expecting from this year's festival. See more entries: Andre "Dede" Laurentino | Mariana O'Kelly | Wendy Turner | Emily Poon | Reed Collins | Sarah-Leith Izzard | Panos Sambrakos
Andre "Dede" Laurentino—Chief Creative Officer, Ogilvy UK (Print & Publishing Jury)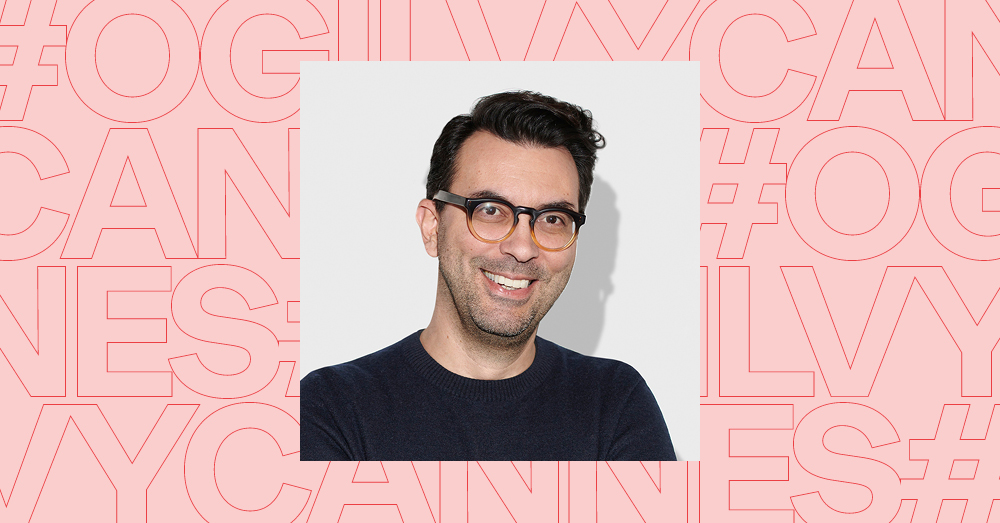 Oglivy.com: This is the first Cannes Lions since the pandemic hit, so it will be different in many ways. What type of festival are you expecting?
Dede: Unless we've wasted a good crisis, I think Covid has helped us put many things into perspective. The value we give to friends and family, to our health, how we work…It's changed how we look at life (at least right now) so I expect it'll influence how we look at the work, too.  
Ogilvy.com: Has the decline and looming death of print been overexaggerated?
Dede: What hasn't been overexaggerated these days? Even the word exaggerated is now exaggerated by the addition of "over"! The fact is that every new technology flares up the death peddlers: "Everything else must now be dead!", they say. And dear old print (it's 500 years old...) has had to withstand the birth of radio, then TV, then the web... It's died so many times we should be stunned to see newspapers and magazines still around and not at the Natural History Museum. In fact, we've never needed the credibility, power, and thoughtfulness of print media as we do now.
Ogilvy.com: How can brands best utilize print and publishing in a world that is increasingly online?
The answer is in the question: the more ubiquitous one thing is, the more unique something else becomes. There are traits of character that only print and publishing offer. That is their power. All media channels are proud of the very specific job they do, why should it be different with print and publishing? No other media channel has any connection with our sense of smell, for example. Isn't that amazing?
Interested in bigger, bolder ideas? Sign up for our newsletter for more insights on how brands can make an impact on the world.
Share