The Wellness Gap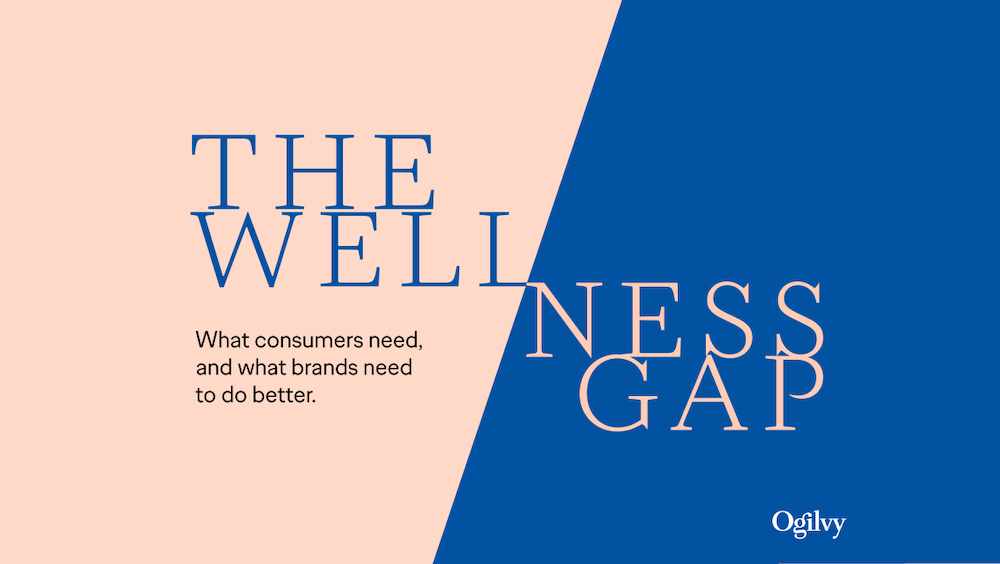 No longer a luxury sector of spas, yoga and detox diets, the global wellness economy is worth US$4.5 trillion and is growing twice as fast as the rest of the economy.
The Ogilvy Wellness Gap study has found that for 73% of consumers, it's also an essential element of a brand's strategy.
Loosely defined as activities, choices and lifestyles that lead to a state of holistic health and wellbeing, a state of wellness is as personal as our idea of the perfect last meal on earth. Our study invited respondents to tell us how important wellness is, what factors represent wellness for them and what actions they expect brands to take to help them improve their wellness. And that's not only wellness expectations in the obvious sectors like food, but now extends further into airlines, cars and even financial services.
Our most significant opportunity uncovered by this study is the critical role of wellness demanded in a brand's core mission, and the gap between expectations and brand delivery.
The study helps brands find their place in the growing wellness economy.
Click here to read The Wellness Gap.
For a breakdown by individual sector, click on the links below:
Interested in bigger, bolder ideas? Sign up for our newsletter for more insights on how brands can make an impact on the world.
Share