Four Ogilvy Women Chosen as Next Creative Leaders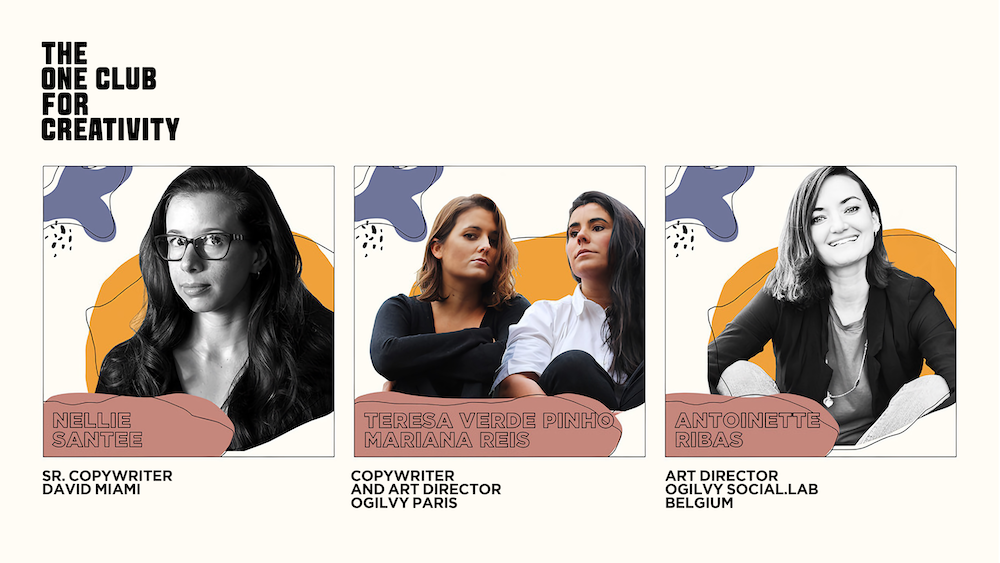 The Next Creative Leaders is a portfolio-based competition from The One Club For Creativity and the 3% Movement, honoring the brightest young creative women in our industry who are stepping into leadership roles.
Ogilvy is thrilled that four of our own have been selected to this year's exclusive group.
Nellie Santee, Sr. Copywriter at DAVID Miami; Teresa Verde Pinho and Mariana Reis, Copywriter and Art Director at Ogilvy Paris; and Antoinette Ribas, Art Director at Ogilvy Social.Lab Belgium, were all chosen among this year's Next Creative Leaders.
Please join us in congratulating Nellie, Teresa, Mariana, Antoinette, and all of this year's winners. They represent the very best of the current, and future, of our industry.
Interested in bigger, bolder ideas? Sign up for our newsletter for more insights on how brands can make an impact on the world.
Share