Ogilvy Taps Juan Woodbury as North America Creative and Entertainment Lead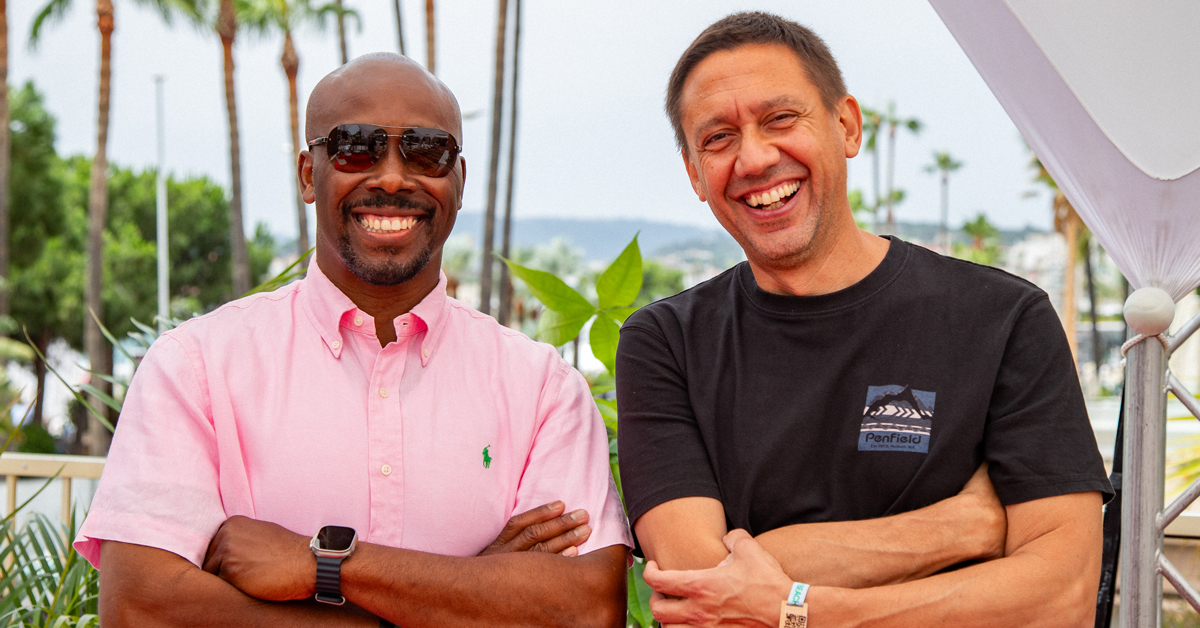 NEW YORK – JULY 12, 2023 – Ogilvy today announced the hiring of Juan Woodbury as North America Creative and Entertainment Lead for The Coca-Cola Company (TCCC). Woodbury will be responsible for driving creative work that influences culture and continuously delivers on TCCC's market-leading position. Reporting into Guillermo Vega, Global Creative Network Lead for TCCC, and working closely with the entire WPP Open X team, he will help shape and drive the creative vision for Ogilvy's work on TCCC's portfolio of brands in North America. 
Guillermo Vega said: "From the outset, our ambition for TCCC and WPP Open X has been to redefine what's possible for creativity and innovation across an iconic suite of brands. Juan brings an experiential and entertainment-forward ethos to his work that aligns so well with this portfolio and the kind of storytelling TCCC thrives in. I can't wait to see how he helps accelerate our partnership and the company's impact across North America." 
Chris Beresford-Hill, President of Advertising and Chief Creative Officer for Ogilvy North America, said: "You simply can't find a more culturally fluent creative than Juan, with a background and passions that span all manner of branded content, TV, digital, music, OOH, live production, you name it. He's a brilliant hybrid talent who knows how to deliver energetic and highly authentic brand experiences, and I'm beyond thrilled to have him be part of our creative community." 
For more than 20 years, Woodbury has held trailblazing roles in the industry and helped shape bold, innovative creative work for brands that include Samsung, Nintendo, The U.S. Army, Kellogg's, McDonald's, Procter & Gamble, Intel, and more. Among his acclaimed and award-winning campaigns and experiential work are Kraft's 'Kraft Now, Pay Later' store to help families upon the 2019 government shutdown, Serta's iC1 sneaker created with designer DJ Clark Kent as a revolutionary new way to test out a mattress, Allstate's Purple Purse initiative in collaboration with Serena Williams to address financial abuse as the most common form of domestic violence, and the City of Chicago's 'Boards of Change' to mobilize Chicago neighborhoods and enable a record-setting number of voter registrations.  
Juan Woodbury said: "Work that resonates and elevates culture is what I've built my career on. It's my driving ambition. The ability to continue to do the same for The Coca-Cola Company, the globally iconic leader in culture marketing, is a treasured opportunity. Add in the incredible talent, resources and momentum of Ogilvy and WPP Open X, and this new era of entertainment we're living in – it's nothing short of a life-long dream come true. I can't wait to see what magic we make together."  
Woodbury joins Ogilvy from Dentsu CREATIVE, where he helped launch its Entertainment offering as Global Head of Branded Content and Entertainment, overseeing its multi-market studio footprint, roster of production partners and independent creators, and integration with media, technology capabilities and data practice. Prior to Dentsu, Woodbury served as EVP, Director of Branded Content & Entertainment at FCB Chicago, where he helped launch the Branded Content and Entertainment practice, and EVP, Creative Director & Executive Producer for Leo Burnett, where he founded the Experiential Marketing Division, Humankind Experiential (HKX). 
Since its inception in 2019, Woodbury has played a leading role in the success of the Cannes Can: Diversity Collective's Inkwell Beach. Under his creative direction and design, the activation has continued to strengthen its position as a place that celebrates the contributions and perspectives of people of color and underrepresented communities to the creative, media, marketing, entertainment, technology, and communication fields.
Beyond his advertising work and accolades, Woodbury has won a 2023 Grammy Award for his work with J. Ivy on the album 'The Poet Who Sat By the Door,' produced the feature film 'Birds of a Feather' starring Snoop Dogg and Iza Lach, regularly publishes his photography and videography work and DJs at premium events around the world, and recently directed a music video for Mos Def. 
About WPP Open X 
WPP Open X is an innovative new agency model created for The Coca-Cola Company (TCCC) that is integrated at its core and unprecedented in its scale. This industry-leading approach to modern marketing allows for seamless integration of bold creative ideas with end-to-end experiences that are informed by data and optimized in real-time. Our work spans across the company's five-category beverage portfolio in more than 200 countries as well as global tent-pole marketing efforts including FIFA and the Olympics. WPP Open X provides access to WPP's entire agency network of over 100,000 experts unlocking access to the best talent, capabilities and resources in and outside of WPP. Combining scale and agility, WPP Open X supercharges creativity and is a multiplier for change and growth.
About Ogilvy 
Ogilvy inspires brands and people to impact the world. We have been creating iconic, culture-changing, value-driving ideas for clients since David Ogilvy founded the company in 1948. We continue building on that rich legacy through our borderless creativity—operating, innovating, and creating at the intersection of talent and capabilities. Our experts in Advertising, Experience, Public Relations, Health, and Consulting work fluidly across 131 offices in 93 countries to bring forth world-class creative solutions for our clients. Ogilvy is a WPP company (NYSE: WPP). For more information, visit Ogilvy.com, and follow us on  LinkedIn, Twitter, Instagram, and Facebook.  
# # # 
Interested in bigger, bolder ideas? Sign up for our newsletter for more insights on how brands can make an impact on the world.
Share