Conversations That Matter—Will Digital or Brand Rescue Financial Services?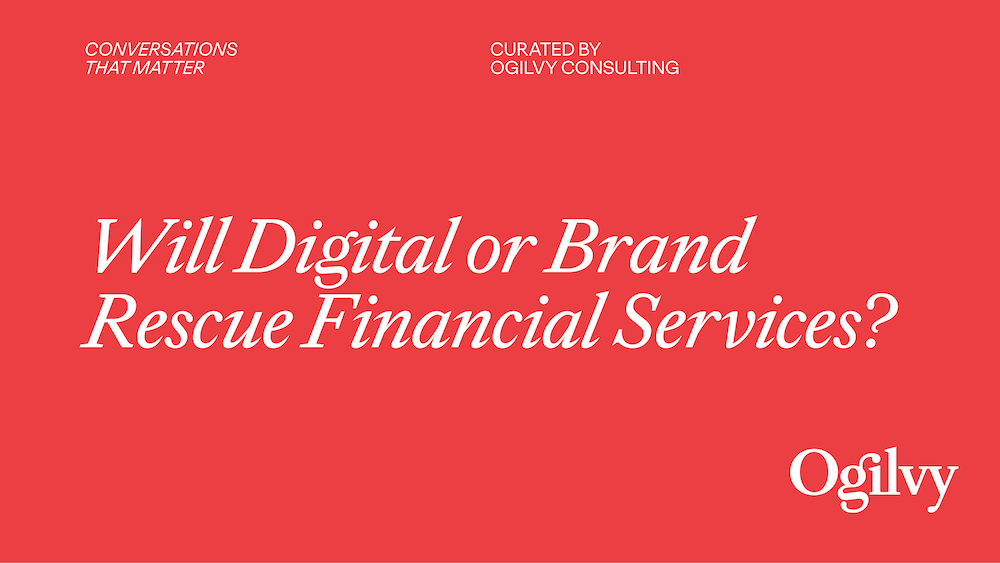 In a choice between investing in brand and investing in digital customer experience, financial services organizations have been choosing digital consistently over the last decade. But considering the range and acuteness of global disruption in the sector, now accelerated by COVID-19, have financial services organizations made the correct choice? 
Without the right level of investment and care, financial brands can weaken over time, diminishing their utility as an enabler of growth. In Conversations That Matter - Will Digital or Brand Rescue Financial Services?, we investigate how this is manifesting in banking and insurance brands globally.
But is the choice between digital CX and brand investment a false one? For leaders looking to diagnose their best strategy for dealing with prolonged disruption, we show where they can start.
Click to download the full presentation deck, or watch the webinar in its entirety above.
This session covers:
How a strong brand supports commercial success for banks and insurers in a world of disruption

How digital experience investments need to be balanced against investment in brand

A framework to diagnose weakness in digital experience and brand for 

financial services organizations
Interested in bigger, bolder ideas? Sign up for our newsletter for more insights on how brands can make an impact on the world.
Share