The Behavioral Economics Behind Elections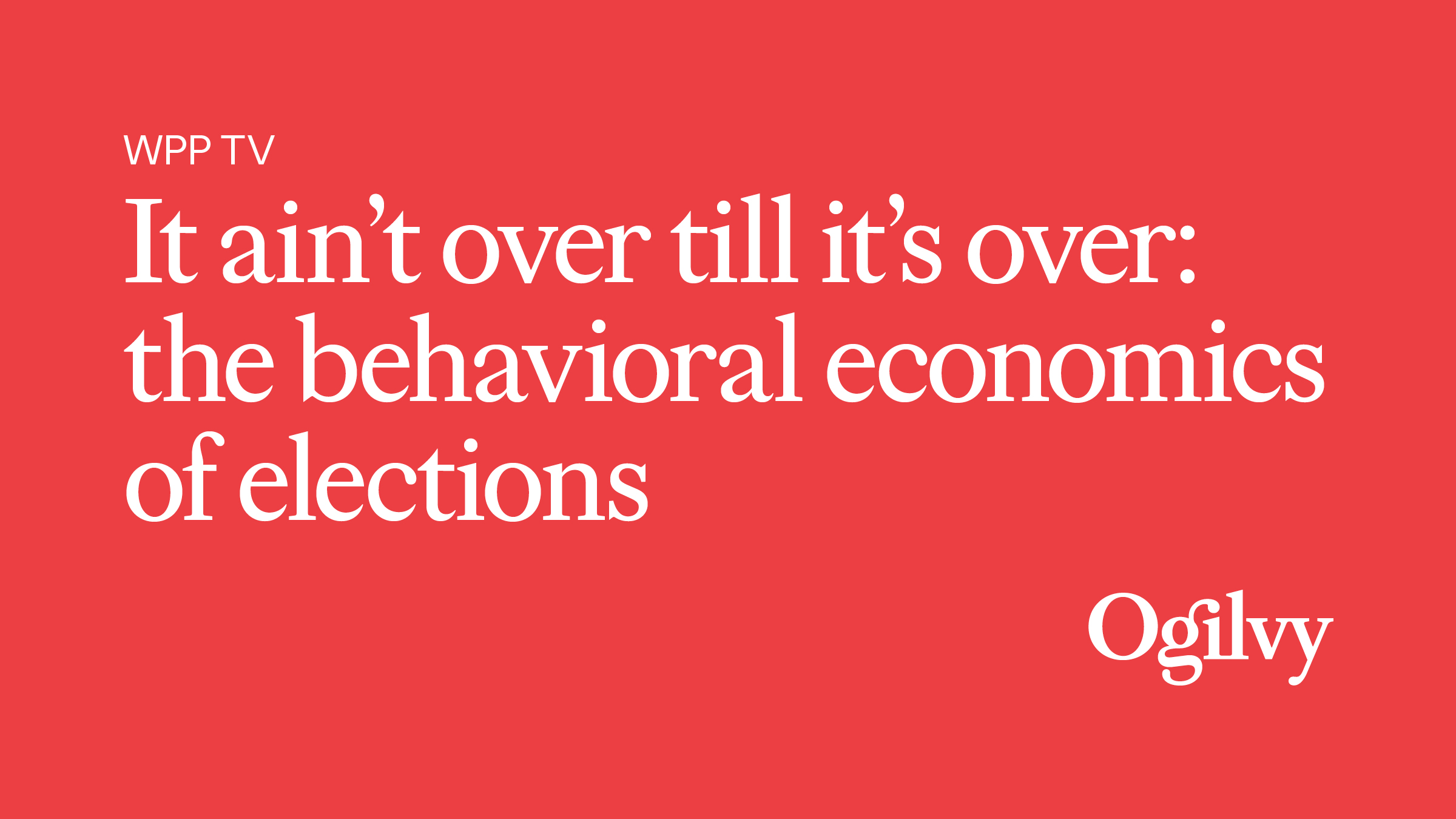 The 2020 U.S. Presidential Election is upon us. In this polarizing time, tensions are high as both sides hope to bring out enough voters for their preferred candidate to come out with the victory.
In many ways, getting people to vote is just like any other marketing pursuit. You're selling the public on something, and trying to make sure they move from awareness or engagement to conversion. As much as anything, elections are about understanding why people do what they do, and how we can change their behavior.
Elections are about behavioral science.
Chris Graves, Founder and President of Ogilvy Center for Behavioral Science and Rory Sutherland, Vice Chairman of Ogilvy UK joined WPP TV to discuss the behavioral science behind election campaigns, political ads, and getting out the vote.
Watch their conversation above.
Interested in bigger, bolder ideas? Sign up for our newsletter for more insights on how brands can make an impact on the world.
Share