The Great Discontent: Why Companies Must Listen and Respond to Workers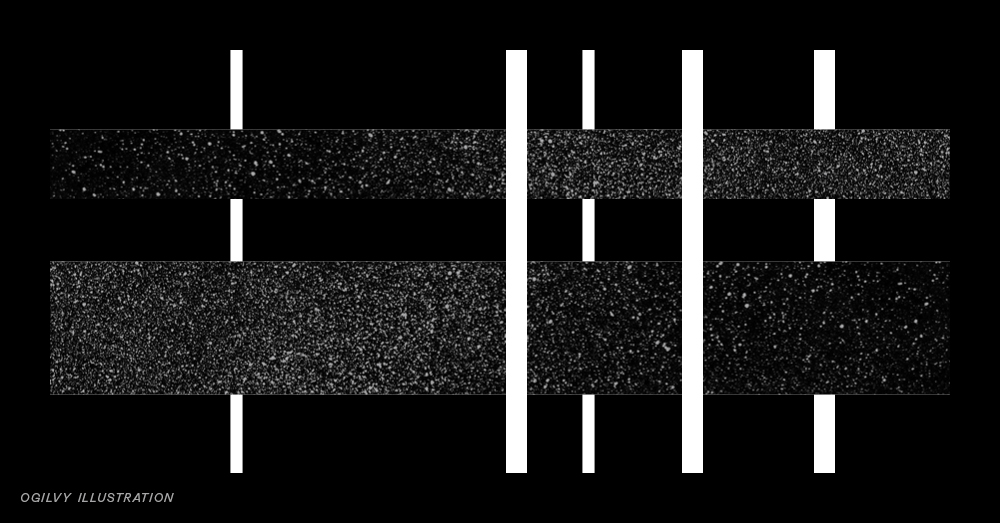 This piece was also published in the Journal of Business Strategy.
In August 2021, even as the Delta variant of the SARS-Co-V-2 pandemic ploughed its way through the world, it seemed as if every economic indicator pointed in a positive direction. This  gave  a  relentless  monotony  to  business  news  coverage  as commentators parsed each data point, questioning its long-term validity, worrying about a return to shutdowns. The first week in August brought the best US employment numbers in years, with 943,000 new jobs created, bringing the jobless rate down to 5.4%, the best showing since March 2020 at the start of the pandemic, with layoffs at their lowest for21years as companies held on to workers. Even as Delta infections grew exponentially in Europe, the EU Commission raised its growth projections for 2021 from 4.3% to 4.8%. Meanwhile, world stock markets continued to show positive growth, topped by France's CAC which grew 20.26%.
Second quarter 2021 corporate earnings seemed to confirm the overall positive trend, with the share of US corporations beating analyst estimates on pace to exceeding the record. Companies were able to turn a higher percentage of their earnings into profits, keeping profit margins at record highs. All of this apparent good news came with some significant concerns. US inflation was running at a 13year high with commentators divided on whether this was a transitory effect of the economic recovery or a long-term trend. Corporate executives claimed they were preparing for a longer continuation and raising prices in response while Federal Reserve Bank chairman Jerome Powell and ECB president Christine Lagarde insisted that the period of rising prices would be temporary.
In the midst of these apparently positive macro-economic trends, only one element seemed to be missing: people wanting to do actual work. In the USA, businesses large and small, particularly in the retail and hospitality sectors, had to radically adjust their offerings to reflect the fact that they couldn't hire enough staff to keep up. Faced with a record 9.2million job openings, US employers deployed a range of incentives, increasing wages and offering signing bonuses, even at the small business level. Nor was this a purely US phenomenon. Apple suppliers in China struggled to find enough manufacturing workers to meet demand for the new iPhone 13 lineup, with both Foxconn and Lens Technologies, two of Apple' largest suppliers, doubling sign on bonuses to 10,000 yuan ($1,578). According to the UK's Road Haulage Association, the shortage of drivers in August had risen to 100,000. Steve Lucas, the chief executives of iCIMS, a recruiting software company used by 4,300 employers worldwide, reported that since the beginning of the year, job openings on the platform have increased by 35%, while job applications are down by 20%. On average, employers have been receiving 3.5 fewer applications per job opening.
While the after effects of Brexit undoubtedly played a role in the UK's employment demand,US commentators split predictably along ideological lines to explain the shortfall. Republican lawmakers insisted that pandemic unemployment bonuses were so generous that they created a disincentive for laid off workers to re-enter the workforce. Liberal commentators pointed out that only a minority of workers did better on unemployment and that there is a myriad of obstacles in the way of people resuming employment. They point out that health issues, childcare issues and transportation issues are a far more likely explanation of the failure of so many workers to respond to job opportunities. At a deeper level, they have also suggested that, for millions of people, the experience of living through the pandemic has transformed their attitudes to the job market for good. This may also be the explanation for the fact that in April and May, 2021, even as the economic recovery began to gather steam, 7.6 million Americans decided to quit jobs they already had. So startling was this statistic that it quickly became dubbed "The Great Resignation".
Opinions are deeply divided on the underlying causes for this startling trend but it has profound ramifications for employers thinking about the impact on their medium to long-term growth strategies. The reasons for this phenomenon appear to differ by economic sector.Quit rates were highest in the hospitality, travel and tourism segments, exactly those that were most in need of workers as pandemic restrictions eased. Commentators largely attributed resignations in this sector to two factors: burnout in an industry most affected by the stresses of the pandemic, bartenders having to fight with mask opponents and uncertain hours in a locked down economy. The second factor was no more complicated than that the vast shortages of workers enabled those in jobs to move elsewhere for higher pay.
In other segments, however, the rationale for leaving jobs was subtly different. According to Old Dominion University professor of economics Bob McNab, tech workers were leaving for greater amenities and benefits, including the ability to set their own working hours and places. While much of the evidence about people's reasons for quitting is anecdotal, some data has emerged that suggests that the pandemic itself opened the eyes of many workers to the trade- offs they had been making in their current positions. Long commutes and long hours, as well as the increasingly capricious nature of hourly employment, among other factors, appear to have persuaded large numbers of workers to re-examine their core employment proposition. A survey of 30,000 global employees by Microsoft in 2021 suggests that this is far from being a US phenomenon. The survey showed that 41% of employees were considering quitting or changing professions this year and 38% of those surveyed planned to quit within six months to a year.
Most alarmingly for their employers, those surveyed suggested that their primary reason for expressing this intention was the poor way they believed they had been or were being treated by their companies. In a Stanford University survey cited by the BBC, companies that had a poor reputation with their employees doubled down during the pandemic with lay-offs and other negative measures affecting employees. This, said Alison Omens, chief strategy officer of JUST Capital, the research firm that collected much of the data for the study, caused employees who had survived in their jobs to quit as soon as they were able rather than continue to work in "unsupportive environments." In a comparable study by Personio, the authors found that the pandemic, rather than relieving a toxic workplace culture, simply caused it to "follow workers home". All of this data suggests that, as a Gallup report on the phenomenon put it, "The Great Resignation" could properly be called "The Great Discontent".
On one level, this development might simply be described as terribly bad luck for the world's employers. At exactly the moment that companies were comprehensively trying to respond to data showing that Millennial and Gen Z. employees were looking for company cultures with enhanced social values and commitments to corporate purpose beyond shareholder value, the pandemic arrived. While many companies responded well to the challenge, the data suggests that just as many or more did not show their finest face to employees in responding to the economic impact of the outbreak. The mismatch between their response to the virus and the virtue signaling of 2020 appears to have made things significantly worse and it will arguably take some time to repair the damage.
What will this take? Understandably, much of the discussion so far has revolved around the forms that a return to the workplace or hybrid working should take. Companies that are listening carefully to their employees will ensure they offer a variety of options and even if the resulting policies impose additional burdens on employers we believe this flexibility will pay dividends in future employee engagement. But remote working solutions are only one facet of a potentially far-reaching transformation of the relationship between capital and labor that has been vastly accelerated by the pandemic, one that has exposed the true impact of a number of longer-running demographic and cultural changes. While the retirement of the Baby Boom generation is still running its course, more recent data on workplace skills suggests a widening gap between supply and demand. All across the USA, employers have been reporting an increasing gap between the skills they need and the available pool of workers who possess them. This gap runs across many different disciplines. From nursing, to IT to skilled trades, employers are simply not seeing candidates that match their needs.
While apprenticeships and on-the-job training programs have long been advocated by the"we need to be more like Germany" faction, the reality is that these efforts have until now been sporadic rather than system-wide. This may now finally be changing. In Virginia,Newport News Shipbuilding is teaming up with community colleges to train welders. In Tennessee, the Shelby County School district has teamed up with Atlantic Track to create a paid apprenticeship program offering 144 hours of classroom time and 2,000 hours of hands-on training. President Biden's various "Build Back Better" initiatives also include a variety of re-education and training subsidies.
Improved pay is, of course, always part of the story and many companies in the USA have responded with more generous provisions in this category. But we suspect that the true story of the COVID-19 pandemic, as it relates to work will be about the conditions of work and the benefits that go with them. "The Great Resignation" may turn out to have been a statistical blip, but we believe that the attitudes to work that inspired it are not going away. The erosion of middle class living standards in the USA since the 1970s may not turn around over night, but the nexus of skill shortages, demographics and changing attitudes to the workplace may finally usher in a new era in US working conditions. Companies that recognize this moment and respond with compassionate listening and pragmatic responses to worker demands will reap the benefits of this historic shift. Within the last few years, we have seen the rise of a powerful movement to enhance the experience of women, racial minorities and other disadvantaged populations in the workplace and, while progress has been slow, we are starting to see improvements in many areas.
Perhaps "The Great Resignation" will engender similar progress in the fundamentals of work, restoring respect to this most basic of human activities, regardless of the nature of the work or the persona of the worker.
Interested in bigger, bolder ideas? Sign up for our newsletter for more insights on how brands can make an impact on the world.
Share