Conversations That Matter—Closing the Wellness Gap for Growth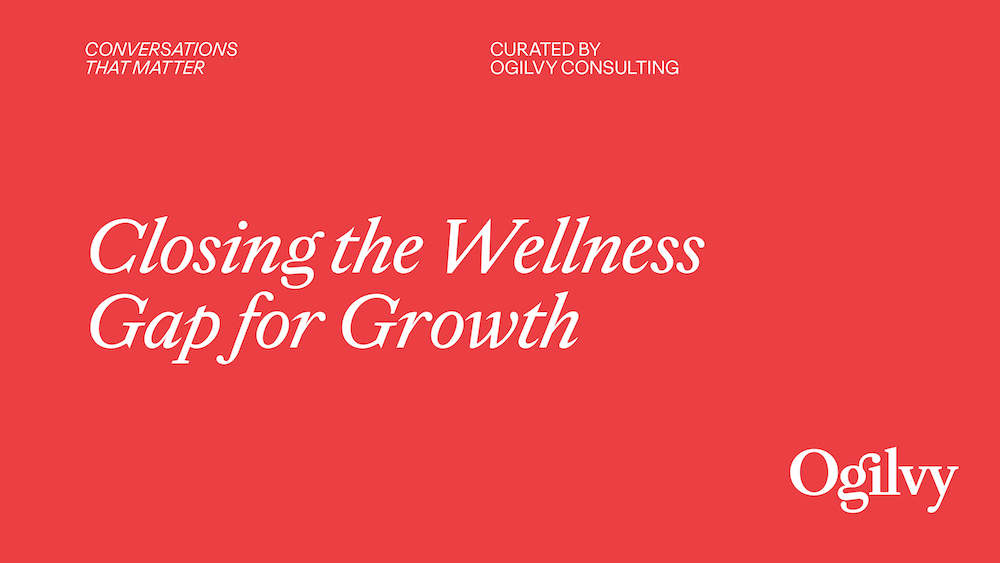 The global wellness economy is valued at US$4.5 trillion. Its impact is not just felt across what we generally think of as "wellness" brands—73% of global consumers consider wellness an essential element of any brand's strategy. 
The Ogilvy Wellness Gap study has, for the first time, quantified the gap between wellness expectations of brands and how consumers judge they deliver against them. This study is a growth accelerator designed to help brands tap unmet needs in the wellness economy. 
In Conversations That Matter – Closing the Wellness Gap for Growth, our speakers will dive into data across four continents and many categories including food, snacks, skincare, airlines, hotels, financial services and cars and investigate how all brands can close the wellness gap.
Watch the session in its entirety above, and click here to download the deck.
This session covers:
How consumers define the characteristics of wellness brands

The critical importance of wellness to consumers in any brand strategy

How brands perform against wellness expectations in 7 key sectors

representing over 50% of the wellness economy value

The impact of Covid-19 on wellness priorities
Interested in bigger, bolder ideas? Sign up for our newsletter for more insights on how brands can make an impact on the world.
Share