Business and Growth Trends 2022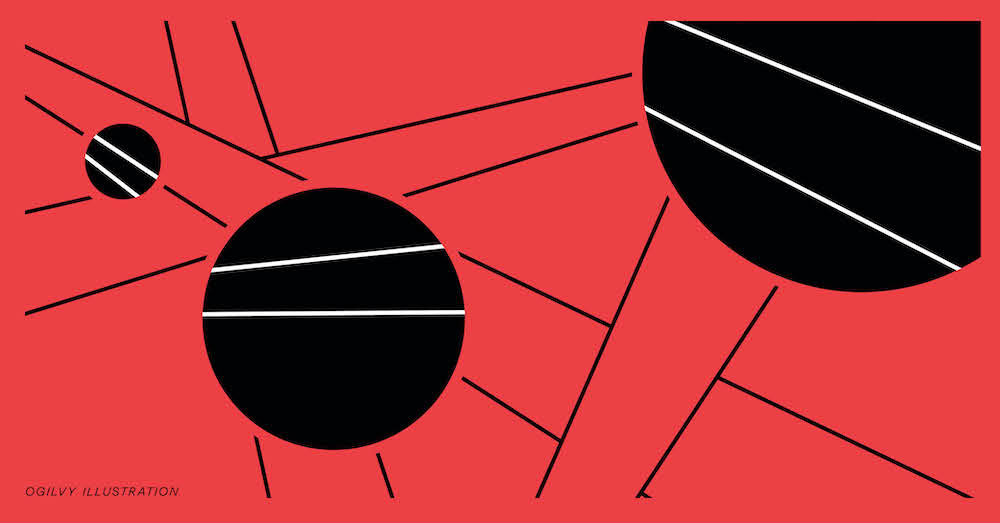 As we entered 2021, the most optimistic among us believed that Covid would be squarely in the rear-view mirror by now. Not only is it clear that we're not in the "post-Covid era," it seems increasingly that we're not even in the "pre-post-Covid era."
Now, as we enter 2022, the impact of Covid, and all it brought with it, still looms large – a global health crisis, crippled supply chains, entire industries suffering. Covid continues to be an accelerator of trends that would have taken longer to evolve otherwise.
Perhaps the most troubling of these trends is the polarization of societies. Many countries report higher levels of division today than ever before and indeed some of these divisions have been lethal. As a result, brand platitudes about us "all being in it together" are falling flat as people take sides on critical issues like vaccinations. We dive a bit deeper into this with Heather Watson who leads our Behavioral Science Practice in North America.
Meanwhile, the supply chain disruptions, which have forced many brands to consider new product positioning and DTC strategies for the first time, continue to wreak economic havoc, and as Clare Brody - Global Consulting Director - observes, lofty brand promises won't count for much if customers can't get their hands on your products.
Speaking of walking the talk, the days of broad pronouncements on sustainability commitments are coming to a close, note Consultants Gemma Bardsley and Jamie Hamill of our Sustainability Practice, as more companies respond to public and regulatory pressure to implement strategies on the local level – where they actually can make a measurable difference.
Will the lasting impact of Covid turn us all virtual once and for all? The companies and investors pouring billions into the Metaverse think so. Is it the realization of "Ready Player One", or just another Second Life for brands in ruins on the horizon? Either way, Marina Lindsay-Brown of our Growth Insights, Trends & Futuring Practice suggests, says the next phase of the online world will have irreversible impact on every aspect of life as we know it and brands will dismiss it at their peril.
Laurie Close, a Consulting Director in the UK & Cesar Holguin, Chief Strategy Officer, Mexico challenge whether the great resignation will turn out to be fact or fiction. But what's undeniable is more and more millennials, and soon Gen Z'ers, will be changing the workforce at all levels, and we observe that most companies are not well equipped to attract or retain them. While more organizations will look outside themselves to better understand employee drivers, we will see more taking an Adaptive Business approach to reshaping their organizations and business operations. This will be especially pronounced in the B2B space, as Global Consulting Partner Michael Lombardi observes while sharing some of the key business growth opportunities that can be surfaced through adaption.
We predict a lot of change to come in 2022, but we hope to illustrate key actions brands can take to move forward successfully in these uncertain times. We hope to provide some clarity on how to navigate these new realities.
Share