Ogilvy Wins Four Grand Prix Demonstrating the Power Of the Agency's Global Creative Network
Cannes, France. 22 June 2018. On the final evening of the 65th Cannes Lions International Festival of Creativity, Ogilvy has won its fourth Grand Prix of this year's festival and a Bronze Glass Lion. The highly sought after Creative Effectiveness Grand Prix was awarded to Ogilvy Mumbai for its 'Savlon Healthy Happy Hands' campaign for ITC Savlon. 
This brings the network's overall festival tally to an impressive 109 Lions, including; 4 Grand Prix, 16 Gold, 29 Silver and 60 Bronze.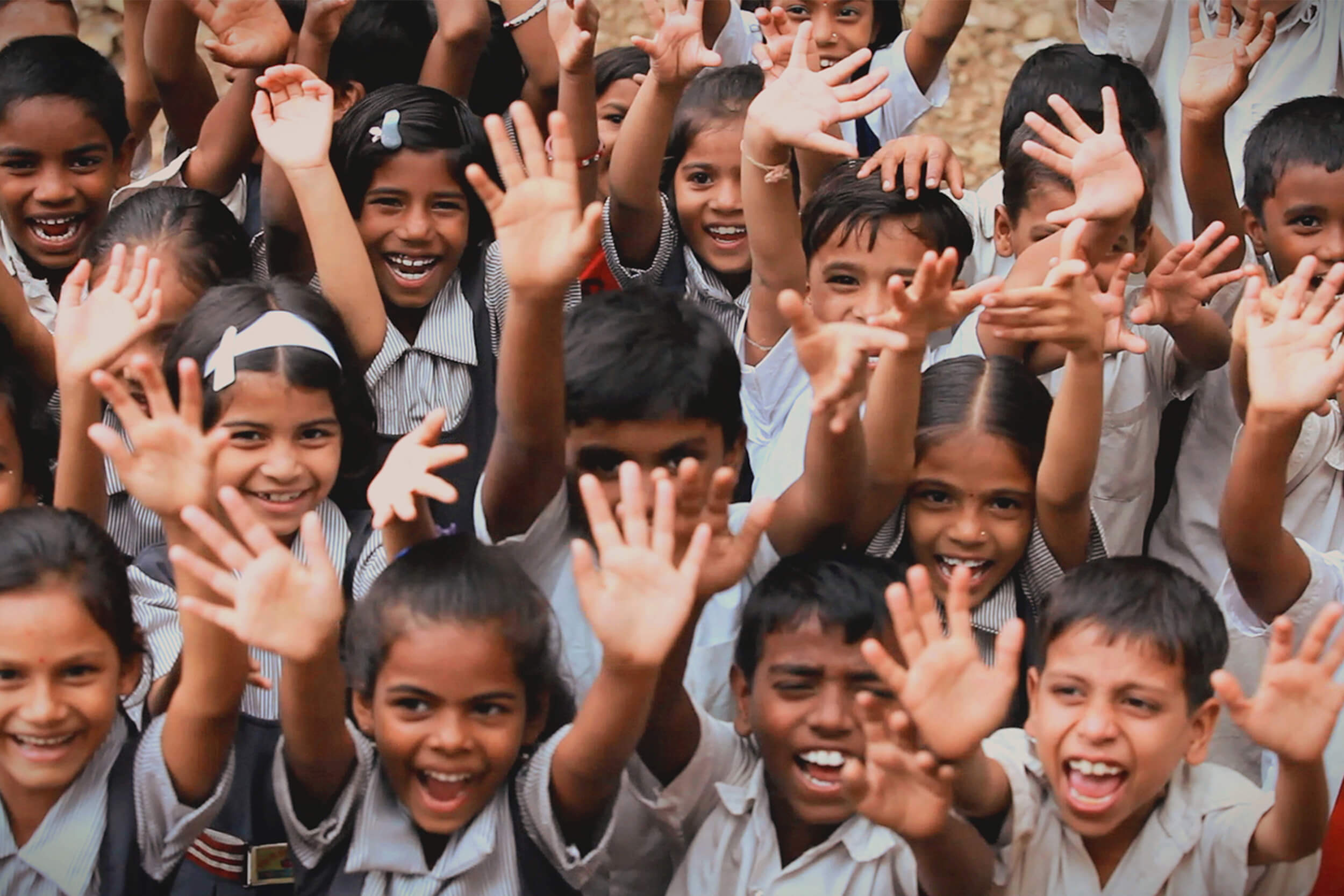 Ogilvy Mumbai's Creative Effectiveness Grand Prix winning 'Savlon Healthy Hands Chalk Sticks' involved the concept of infusing soap into chalks branded as 'Savlon Healthy Hands Sticks'. It was devised to encourage children to wash their hands with soap. This simple innovation formed part of an engaging and educational behavioral change campaign.    This year's festival has seen some of the network's most creative and thought-provoking work being awarded Grand Prix across a wide range of categories. In addition to the Grand Prix for Creative Effectiveness won by Ogilvy Mumbai, there were three other coveted Grand Prix awards.  These were Ogilvy Chicago's Grand Prix win in the Industry Craft category for 'First Steps' for Kiwi Shoe Care, Ogilvy Cape Town's Radio & Audio Grand Prix for 'Soccer Song for Change' for AB-Inbev Africa and Ogilvy Colombia's Product Design Grand Prix for 'Kingo' for clean energy provider Kingo.
Many of this year's award-winning campaigns reflected the network's commitment to championing diversity within the creative industry. This includes DAVID the Agency's inclusive 'This Coke is a Fanta' work for Coca-Cola, which won an impressive 7 Lions, including Golds in both the PR and Media categories. 
The Ogilvy Brazil Bronze win in the Glass Lion category was for its 'The Dress for Respect' campaign for Coca-Cola Brasil's Schweppes brand. The campaign was designed to make men see the harassment women face when going out, with Schweppes creating a "Dress for Respect". The dress was made with an ultrasensitive tissue that registers every touch received. In one night, 3 women wore the Dress for Respect and behaved just like regular partygoers. The results showed that if every woman in that nightclub had worn the Dress for Respect they would have registered 20,000 touches per hour – and a total of 60,000 touches throughout the whole night. A few days later, Schweppes published a video about this experiment. The Gold Lion in the Film category was awarded to Ogilvy Group Thailand's Bangkok office for its 'The Secret' spot for Monde Nissin's (Thailand) Voiz Waffle Chocolate brand. The playful ad depicts the story of a young couple where a hidden secret was revealed. The girl reveals her one hidden secret to the boy, fearing he would leave her once he knows. He willingly accepts her and loves her. It's soon revealed that the boy has a mischievous side and his own secret too. To hide his Voiz Waffle and eat it all alone because Voiz is so crunchy and delicious, you don't want to share with anyone.
Tham Khai Meng, Worldwide Co-Chairman and Chief Creative Officer, Ogilvy said: 
"Sincerest congratulations to BBDO who really deserve this honor for their excellent work over the last twelve months.  We are humbled by our achievements, and proud to have won a Grand Prix across all of our four regions. This demonstrates the strength of our global creative network. We remain focused on our commitment to creativity and ingenuity, and thank our clients for their incredible support."
The evening also saw Ogilvy veteran Piyush Pandey, executive chairman and creative director of Ogilvy South Asia and his brother Prasoon Pandey, director, Corcoise Films being awarded the prestigious Lion of St. Mark award. 
The Pandey brothers were honored for their outstanding contribution to the creative industry. They are the first Asians to win this Award, which is given out every year at the Cannes Lions International Festival.
Lastly, Ogilvy earned the top spot in share of voice on Twitter compared to all other brands/agencies participating in #CannesLions. Ogilvy and its hashtag #OgilvyCannes has dominated share of voice on social media at the festival for six years in a row. The #OgilvyCannes hashtag earned over 150 million impressions on Twitter and was the most used hashtag outside of the official #CannesLions hashtag.    Ogilvy won a total of 109 Lions at Cannes this year, including: 
4 Grand Prix including one for Creative Effectiveness  16 Gold Lions 29 Silver Lions 60 Bronze Lions
For further information please contact Sarah Owen sarah@pumpkin.uk.com / +44 (0) 7958 202 990    About Ogilvy: Ogilvy has been producing iconic, culture-changing marketing campaigns since the day its founder David Ogilvy opened up shop in 1948. Today, Ogilvy is an award-winning integrated creative network that makes brands matter for Fortune Global 500 companies as well as local businesses across 131 offices in 83 countries. The company creates experiences, design and communications that shape every aspect of a brand's needs through six core capabilities: Brand Strategy, Advertising, Customer Engagement and Commerce, PR and Influence, Digital Transformation, and Partnerships. Ogilvy is a WPP company (NYSE:  WPP). For more information, visit http://www.ogilvy.com/, or follow Ogilvy on Twitter at @Ogilvy and on Facebook.com/Ogilvy.
Interested in bigger, bolder ideas? Sign up for our newsletter for more insights on how brands can make an impact on the world.
Share