Ogilvy Adds Four Gold Lions on Day Three of the 2019 Cannes Lions International Festival of Creativity
Cannes, France. 19 June 2019. On the third day of the Cannes Lions International Festival of Creativity, Ogilvy added four Gold Lions to its tally across the categories of Creative Data, Direct, Media, and PR. The network was also awarded with five more Silver and 16 Bronze Lions, bringing Ogilvy's total for the week to 42 Lions so far.
Piyush Pandey, Chief Creative Officer, Worldwide, Ogilvy said: "Ogilvy's purpose is to find innovative solutions to our client's needs, and today's success is a humbling reminder that this is possible without sacrificing creativity. I am thrilled that we are consistently proving our ability to do this."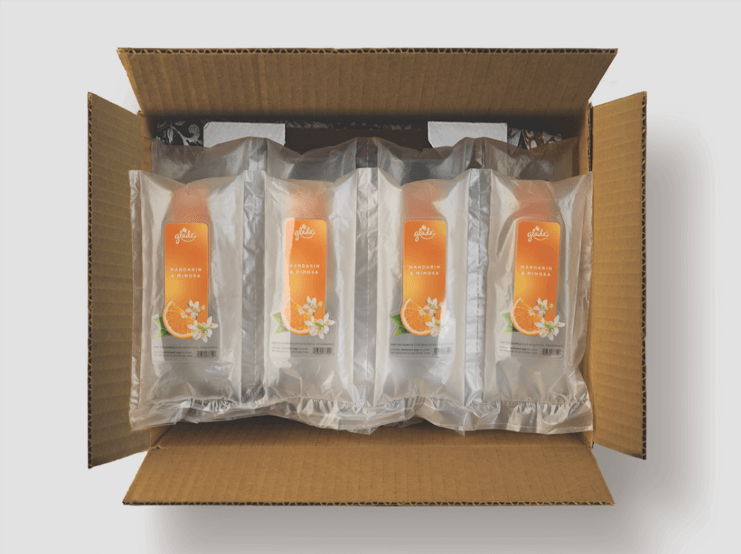 Ogilvy Chicago's 'Scent By Glade,' scooped up a total of three Lions in the Media and Direct categories, winning a Gold, Silver, and Bronze Lion for its innovative solution to address the decline of in-store browsing. The campaign tackles the problem that the rise of online shopping creates for brands like Glade, by creating a means for customers to sample fragrances without leaving their homes.
In order to reach new potential customers, Ogilvy Chicago intercepted the online shopping cycle by hi-jacking the packing pillows that typically protect online orders and transforming them into pockets of fragrance. When the packing pillows were popped to be made ready to recycle, customers were met by a sample of the new fragrance. The pillows also featured a code which allowed shoppers to scan and purchase the individual fragrances, bringing an emotional experience into an otherwise utilitarian eCommerce transaction without costing shoppers any extra time.
Ogilvy São Paulo took home a Gold Creative Data Lion for 'Pet-Commerce,' the first-ever online store that uses facial recognition to let dogs do their own shopping. In order to drive more traffic to its online site, leading Brazilian pet shop chain, Petz, created a new artificial intelligence technology designed specifically for dogs. Capable of identifying a varied range of dog's facial expressions across breeds and assessing them based on five different levels of interest, the technology was able to log dogs' responses to a toy (via web camera) when shown on screen, and add it to the shopping cart if it evoked a positive reaction.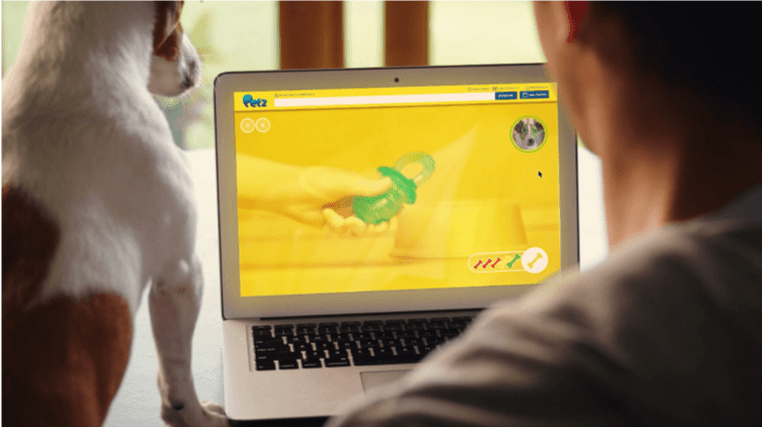 DAVID Miami and Budweiser's Super Bowl LIII ad, 'Wind Never Felt Better,' also triumphed with a Gold Lion in the PR category for its ad celebrating the brand's unique position as the first major beer retailer to be brewed with 100% renewable electricity from wind power. The spot, set to the backing of Bob Dylan's 'Blowin' in the Wind', features a dalmatian riding through rural California on top of a wagon of Budweiser, being pulled by Clydesdale horses - a longstanding icon in Budweiser's Super Bowl advertising. As the cameras pan out, they reveal that the horses are leading the vehicle through a windfarm, complete with wind turbines demarcated with the Budweiser branding. In a nod to the brewers' pledge to ensure that all the electricity it purchases globally will come from renewable sources by 2025, the on-screen text announces that the beer is "now brewed with wind power."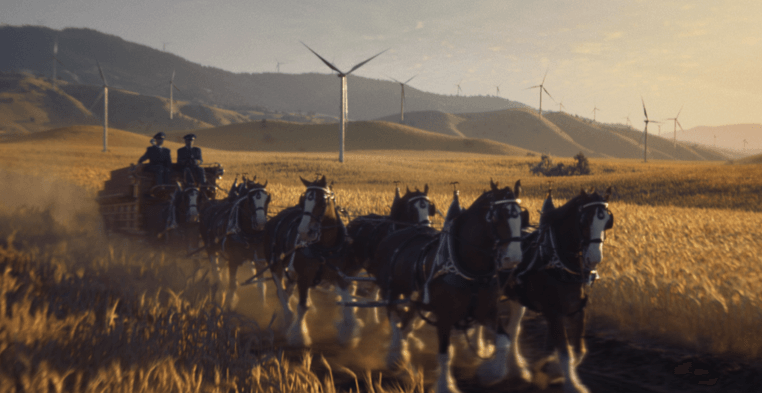 Ogilvy's Gold haul was rounded off by an additional Gold Lion, a Silver and 3 Bronzes for DAVID São Paulo's 'Burn That Ad' campaign for Burger King. The campaign, which has already been recognized in the Outdoor category, stood out once again today in both the Direct and Media Categories.
Ogilvy has won a total of 42 Lions including: 5 Gold Lions, 11 Silver Lions and 26 Bronze Lions.
- ENDS -
For further information please contact Sarah Owen on sarah@pumpkin.uk.com / +44 (0) 7958 202 990
About Ogilvy
Ogilvy has been producing iconic, culture-changing marketing campaigns since the day its founder David Ogilvy opened up shop in 1948. Today, Ogilvy is an award-winning integrated creative network that makes brands matter for Fortune Global 500 companies as well as local businesses across 132 offices in 83 countries. The company creates experiences, design and communications that shape every aspect of a brand's needs through six core capabilities: Brand Strategy, Advertising, Public Relations and Influence, Customer Engagement and Commerce, Digital Transformation, and Partnerships.
Ogilvy is a WPP company (NASDAQ: WPPGY). For more information, visit http://www.ogilvy.com/, or follow Ogilvy on Twitter at @Ogilvyand on Facebook.com/Ogilvy.
Interested in bigger, bolder ideas? Sign up for our newsletter for more insights on how brands can make an impact on the world.
Share