Kevin Nelson Joins Ogilvy as WPP's Global Client Lead for IBM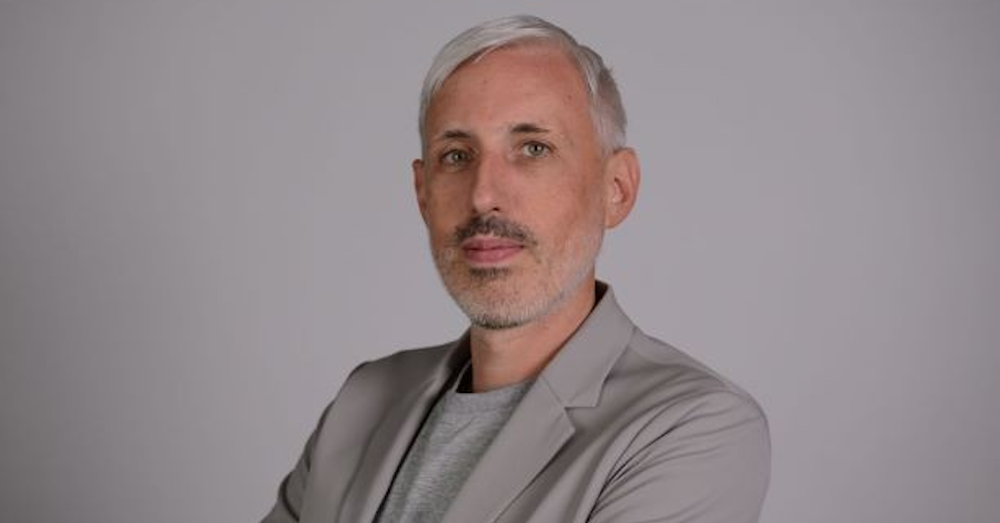 NEW YORK — JANUARY 17, 2022 — Ogilvy today announced that Kevin Nelson has been named WPP's Global Client Lead for IBM, one of the world's most valuable and universally recognized business brands. Additionally, he will also be responsible for leading Ogilvy's global B2B practice.
Based at Ogilvy, Kevin will be responsible for bringing the best of WPP's capabilities and talent together to deliver an unparalleled client experience via EightBar. EightBar is a bespoke global team dedicated to IBM comprising strategy, creative, media, and data analytics experts from across WPP, including Ogilvy and GroupM. Kevin joins from McCann Worldgroup where he most recently served as Managing Director of McCann New York and Global Business Lead for IPG's dedicated global Microsoft unit.
Devika Bulchandani, Global Chief Executive Officer of Ogilvy, said: "Kevin exemplifies our belief that creativity is a true differentiator and the greatest driver of impact for business. His experience working at the intersection of technology, innovation, and transformation throughout his career will be incredibly valuable as we help drive IBM's business forward. Kevin's depth and breadth of expertise will also help us further accelerate our efforts to deliver compelling and meaningful experiences for clients across the rapidly evolving B2B landscape."
Ogilvy has served as IBM's global creative agency partner for nearly 30 years. The effectiveness of the longstanding partnership was recognized in 2019 when IBM and Ogilvy were the recipients of the 5 for 50 Effie Award which honored five brands that most effectively adapted, stayed relevant, and sustained business success over time. Last year IBM was inducted into the Advertising Hall of Fame, just the 11th company to ever receive this distinct recognition and the first B2B brand to do so.
Kevin Nelson said: "IBM is a company that has pioneered new eras of business throughout its 110-year history with a longstanding tradition of innovation and creative excellence. It's an honor to be a part of that legacy and I look forward to bringing the best of WPP to IBM as we write the next chapter in the company's evolution together."
This marks a return to WPP for Kevin as he started his career at Y&R. He later went on to have a 20-year career at McCann where he was a strategist across multiple categories before being promoted to Managing Director of m:united//McCann, IPG's dedicated global Microsoft Unit. In 2019, in recognition of his success leading Microsoft, Kevin was promoted to Managing Director of McCann New York where led the office's overall business for the past several years. Throughout his career Kevin has been a passionate champion for the power of creativity to create impact on both business and people. Under his leadership McCann was recognized globally for its "Changing the Game" campaign for Microsoft, which brought persons with disabilities into the gaming community as equal players. Prior to his role leading the Microsoft account, Kevin served as the agency's Global Telco Practice Lead, where he focused on creating global growth strategies for the category while providing strategic leadership to Verizon. 
While winning trophies has never been his goal, Kevin is proud to have won major awards from shows like the Effies, Clios and Cannes Lions, including Titanium, Grand Prix, Glass and culminating in Microsoft winning Marketer of the Year. Kevin has been a speaker at events such as Advertising Week, Social Media Week, Mobile World Congress, and Cannes Lions. When he isn't working, Kevin enjoys skiing with his wife and two daughters in the mountains of Colorado and going on long runs around Brooklyn or whatever city he happens to be visiting.
About Ogilvy 
Ogilvy inspires brands and people to impact the world. We have been creating iconic, culture-changing, value-driving ideas for clients since David Ogilvy founded the company in 1948. We continue building on that rich legacy through our borderless creativity—operating, innovating, and creating at the intersection of talent and capabilities. Our experts in Advertising, Experience, Public Relations, Health, and Consulting work fluidly across 131 offices in 93 countries to bring forth world-class creative solutions for our clients. Ogilvy is a WPP company (NYSE: WPP). For more information, visit Ogilvy.com, and follow us on  LinkedIn, Twitter, Instagram, and Facebook. 
Media Contacts: David Ford / david.ford@ogilvy.com
# # # 
Interested in bigger, bolder ideas? Sign up for our newsletter for more insights on how brands can make an impact on the world.
Share