Home Alone in 2020: A Holiday Like Never Before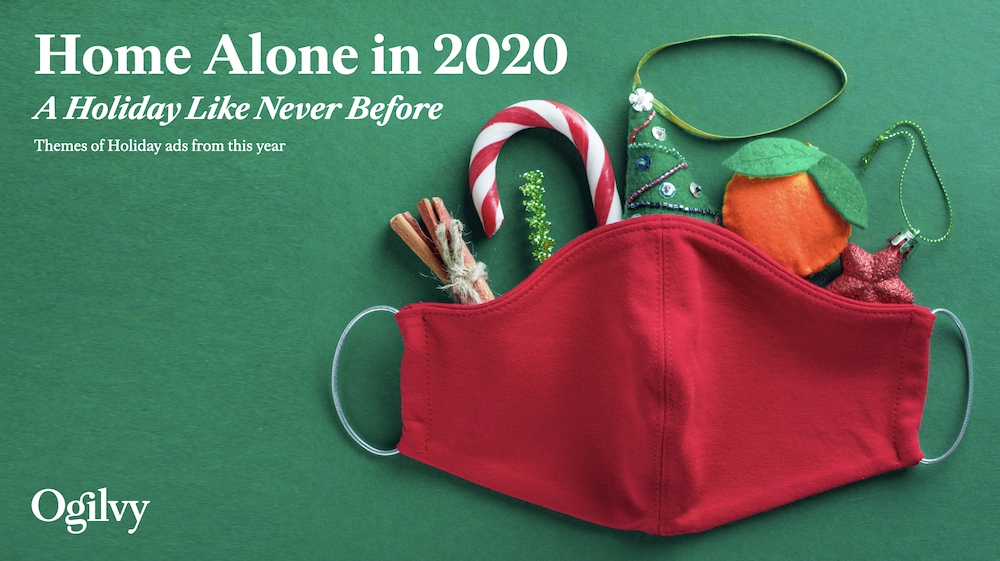 If there was any year that could personify Ebenezer Scrooge from Charles Dickens's 'The Christmas Carol', it would be 2020.
This year was brutal, miserly and just unpleasant. Life came on a hold as this year disregarded all cheer and joy and made all of us feel somber and sad.
We saw the worst with the pandemic causing millions to lose their lives and their livelihood. But, we also saw some redemption with people unifying for racial equality and stepping up for one another.
This year's holiday ads are a great reflection of the year gone by. As we looked at themes, we noticed the appearance of the ghosts of holiday past, present and yet to come:
Joy in the Time Gone By: The Ghost of Holiday Past — These ads brought us back to what a "normal" holiday season looked like. They tapped into sentimentality and fond memories to give us a chance to pretend everything was normal, even in this crazy year.
It's Christmask: The Ghost of Holiday Present — Ads that fell under this macro trend leaned into the sentiments of a 2020 holiday season. They embraced the good, the bad, and the ugly of a universal reality we lived through and couldn't escape.
Everything's Gonna Be Alright: The Ghost of Holiday Future — This macro trend left us with hope for the future. As we near the light at the end of the tunnel of this year, they made us believe in brighter days ahead. 
Click here to read the full report, Home Alone in 2020: A Holiday Like Never Before.
Interested in bigger, bolder ideas? Sign up for our newsletter for more insights on how brands can make an impact on the world.
Share