Ogilvy @ ADCOLOR 2023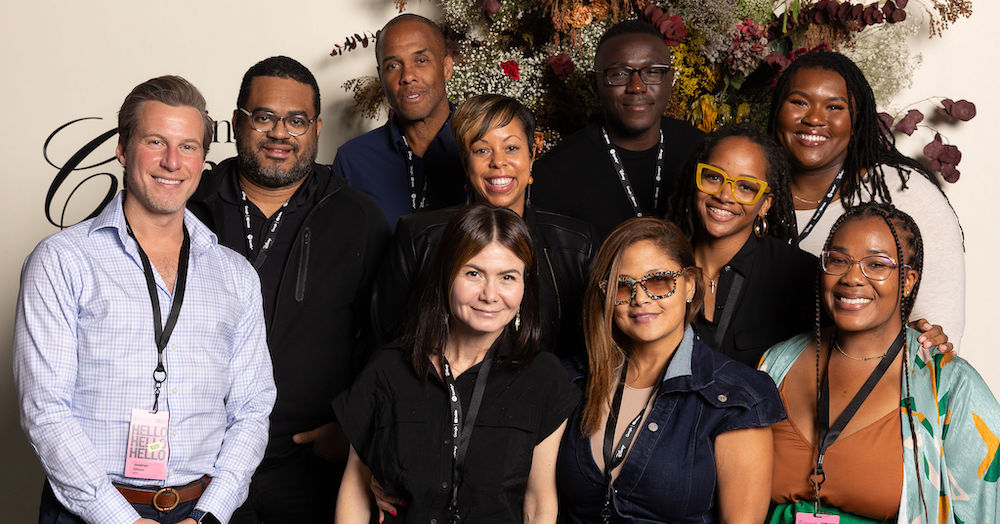 This year we sent more than a dozen Ogilvy colleagues to partake in the events and activities at the 2023 ADCOLOR conference — an event that helps represent and advance an important reality for our industry. 
The face of the world is changing. By 2045, the U.S. is expected to become a majority-minority nation. Similar demographic changes are occurring around the globe. It's not enough for our industry to follow these changes. Rather, we need to help lead them by embracing and reflecting this changing face and ensuring that we are both representative of the communities we work in and that we produce work which authentically reflects the lived reality of all people. 
We were proud to be well-represented at this year's conference. Ogilvy New York President and 2023 Beacon Award Recipient, Darla Price, took part of a panel discussion with fellow industry leaders on how they are charting fresh territory in a demanding industry and a divided world. Our global Director DEI, Shola Aminu, brought his personal and professional perspective to bear in the session 'Money Talks', which discussed the ongoing racial wealth divide. In addition, Ogilvy North America Designer Dyneisha Gross was one of this year's ADCOLOR FUTURES, a program which identifies and nurtures the next generation of leaders who have one to three years of experience in their industry. And, Ogilvy New York's campaign for the Ad Council "Tear the Paper Ceiling" was a finalist for Ad of the Year. 
More than anything, though, it was the experiences of our attendees that defined the value of our presence there. With so much to see and do and consider, so many conversations and perspectives to draw from, we asked them to share their takeaways from attending this year's ADCOLOR conference directly with us. 
A Year of Firsts 
Particularly for first-time ADCOLOR attendees the experience was eye-opening, helping open new perspectives  
"Experiencing ADCOLOR as an ADCOLOR FUTURE for the first time has been an incredibly enriching experience for me." said Gross, reflecting on her experience among peers. "It's left me feeling deeply inspired, grateful, and optimistic about my future in the advertising industry."
Saata Bangura, Associate Creative Director, had been to ADCOLOR before, but this was her first time attending with her current company. She noted how ADCOLOR has the feel of a family reunion.
"Absorbing everything that ADCOLOR has to offer was powerful, both individually and with the Ogilvy team," Bangura said. "I'm super thankful for this experience, and I look forward to applying it in meaningful ways at Ogilvy."
And for Group Creative Director Tony Whiteside, this year's event shined a bright light on how the event has progressed since he first attended in 2014. 
What a difference 10 years makes," Whiteside said. "ADCOLOR 2023 was filled with so many great minds and insights. So much more inclusion and diversity of thought. Such amazing creative work, incredible DEI strategies and true commitment to change. An impressive new generation of young professionals that not only bring hope but knowing optimism."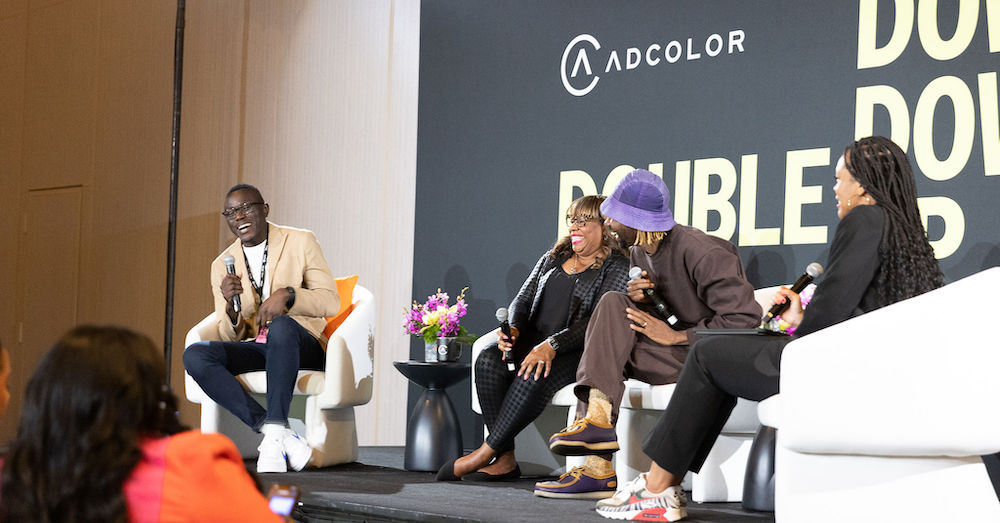 Inspiring Talks and Sessions 
Our attendees found that the deep program of talks and sessions and this year's ADCOLOR conference was consistently rewarding, deepening their knowledge on a number of topics and appreciation for speakers' narratives and experiences.  
"In one of the sessions, it was clear that DEI initiatives are more than something to use as a marketing tool, but it can deeply affect the bottom line," said Ifetayo JK, Strategist. "Diverse hires add a level of wisdom to the work that can contribute millions of dollars overtime if utilized and capitalized on correctly. Our experiences are so unique that it adds to the intentional and clever work we are all striving to put out into the world." For Marie Rojas, Head of People, it was the bravery of many of the speakers that resonated.
"In a world of sadness and sameness, [ADCOLOR] gave me so much inspiration," Rojas said. "The courageous narratives from individuals who share my background translated their experiences into impactful actions resonated deeply."
Making and Fostering Connections 
Our attendees took advantage of the networking opportunities presented by the conference, utilizing their time to make connections and continue to foster relationships with other talented industry professionals and clients. Gross felt a sense of comfort in being around others who have similar lived experience.
"To be able to feel safe and network with people who share similar stories, backgrounds, and experiences reminded me that I belong," Gross said. "That I had some value to bring to the large table of people who are transforming their industries. That together we can make a space for celebration."
For younger employees, ADCOLOR offered the chance to meet others in the industry with similar ambitions. For Marketing Assocaite Chelsea Offiaeli, it resulted in inspiration to collectively keep pushing for progress.
"I met peers in the industry whose aspirations and goals aligned with my own and made those dreams feel attainable," Offiaeli said. "Our community of diverse individuals within the industry is much larger than many of us realize, and we can all push one another to avoid complacency and promote equity within our work and our organizations."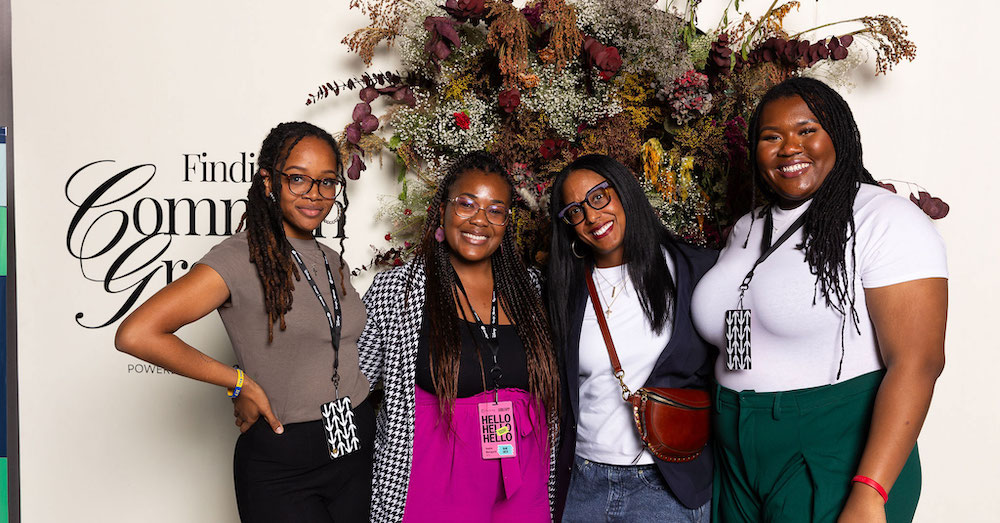 Lasting Impressions 
Collectively, our colleagues who attended ADCOLOR came away with a sense of invigoration an possibility—not only for what we can do as an agency to advance DE&I efforts, but how we as an industry can use creativity to drive impact more broadly. 
Marlice Johnson, Ogilvy North America's Head of DE&I, connected her experience with a quote from the great James Baldwin. 
"I can encapsulate my ADCOLOR experience in one quote: 'Not everything that is faced can be changed; but nothing can be changed until it's faced,'" Johnson said. "ADCOLOR stares change in the face!"  
Many of our attendees left with key insights on how brands and people together can drive real-world impact, and why they must embrace this responsibility. 
"There is power in making change with big brands," Gross said. "As 2024 comes around and I think about the threat of my three identities as well as the chaos and trouble that has ensued across the world, I continue to wonder how I can make lasting change. I've engaged in the demanding work within the non-profit sector, yet transitioning to a role within a prominent brand doesn't diminish my ability to drive similar impactful change."   
For Bangura, ADCOLOR helped reinforce the idea that DE&I is about human connections, and that in order for brands to communicate authentically, they need to reframe their mindset.
"If you're not reframing yourself, you're going to get reframed," Bangura said. "[For example], Each brand should be asking themselves, 'Is my brand built for disability advocacy?' for authentic and intentional inclusion of disability advocacy."
Brands and marketers have a huge role to play, and Andrea Messer, Group Creative Director left with a renewed sense of how brands and marketers can help advance causes, even if there's a long way to go. 
"My first ADCOLOR only renewed a belief that our industry has an inherent and powerful ability to shift narratives," Messner said. 'And I bring back with me an invigorating and renewed perspective—knowing there is a lot more to accomplish and we are only getting started."
Overall, we are incredibly proud as an organization to have had such a meaningful and insightful experience at the 2023 ADCOLOR conference. And we're committed to bringing the experience of our attendees back as inspiration to continue to use the power of creativity to drive impact. 
Interested in bigger, bolder ideas? Sign up for our newsletter for more insights on how brands can make an impact on the world.
Share