Creative People in Love (With a Client)
Beyond shiny objects, there's something else that, on occasion, becomes near and dear to the hearts of creative people. A client. Yes, it can happen. In a time when relationships seem transactional and communications can seem more programmatic than human, some clients get a lot more out of their creative partners than others. You'd be hard pressed to deny that legendary creative director Steve Hayden more than sort of liked Apple and Steve Jobs. That's how you get a "1984."  Designer Milton Glaser didn't just feel pretty positive about NY, right?  He loved the city and the eight million clients within it. That's how you get a logo that emblazons t-shirts, coffee mugs and refrigerator magnets for 40 years.  So how do you get a bear hug of better ideas out of your creative team?  Here are a few things that push their buttons.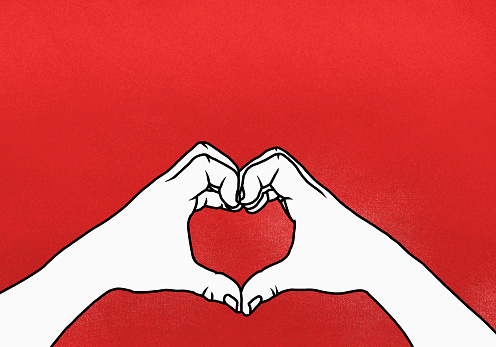 What Aretha said. Respect. The mutual kind. Creative people want a fair shot, an honest hearing and a chance to earn trust. If they know they'll get that, they'll take the risk of bringing you unthought thoughts. I once asked our client at BP for $50,000 to experiment with some animation. The outcome was a new global platform that reset the brand and the agency relationship. I didn't just take a risk with her money; I took one with her trust. On the other hand, if you extend a hand to your creative team and don't get respect in return, then get a new one fast.  If they don't understand the "mutual" part, then you don't have lifespan enough to teach them.
Houston, guess what we have? Creative people want to be heroes. Frame your brief as a problem to be solved, not as a grinding extrusion of strategy. "Increase sales 20% or we're all going to die. The Burger King brief that resulted in Proud Whopper, according to a speech the CMO gave, was simply this: "Make people understand that Burger King welcomes everyone." If you reverse engineer the most famous brand propositions you can phrase nearly all of them as a creative problem to be solved. The problem with Nike was that people didn't want to get out of bed to use the product. Just do it!
Move down the food chain. Do you really know the people whose work you're seeing?  Are you only interacting with the top show horses, the pros who seem presentable and polished?  (Or at least don't have knuckle tats.) Sure, some creative people play in a room better than others, but ask to see the wider cohort.  Nothing inspires creative people to do better work more than having to account for it personally. In person. In front of the client. Creative people don't need to go out to dinner with you.  But they'd love to hear what you think about their beloved ideas face to face, rather than having it filtered back through the top dogs.
Cease this spectacle at once! Unlike a pitch, where you live or die by one momentous meeting, real life creative problem solving is a process. Don't ask for a show; ask for components that can help everyone interpret and triangulate the best way to express the brand platform (you do have a platform, right?). Agencies over-solve too early at costly peril. They spend weeks prototyping ideas that explode and vanish in seconds. I once had a gargantuan presentation planned for a famous business mogul. We'd cranked out mountains of intricately crafted ideas for what was billed as the meeting of all meetings. But the night before, in our internal rehearsal, my CEO said "Stop. Take these ten pieces into the room, and we'll play."  No deck or stem-winding preamble.  I thought she was insane, but it was the best meeting we ever had with him. He had a rare chance to look at the raw materials, move the pieces around on the table…play.  Human interchange, eye contact, this not that.  Nobody's psychic. You find the truth as you go. Insist on that vibe. Your creative team will brag about you to their peers. They'll love you.
Interested in bigger, bolder ideas? Sign up for our newsletter for more insights on how brands can make an impact on the world.
Share