How Inflation (Almost) Stole the Holidays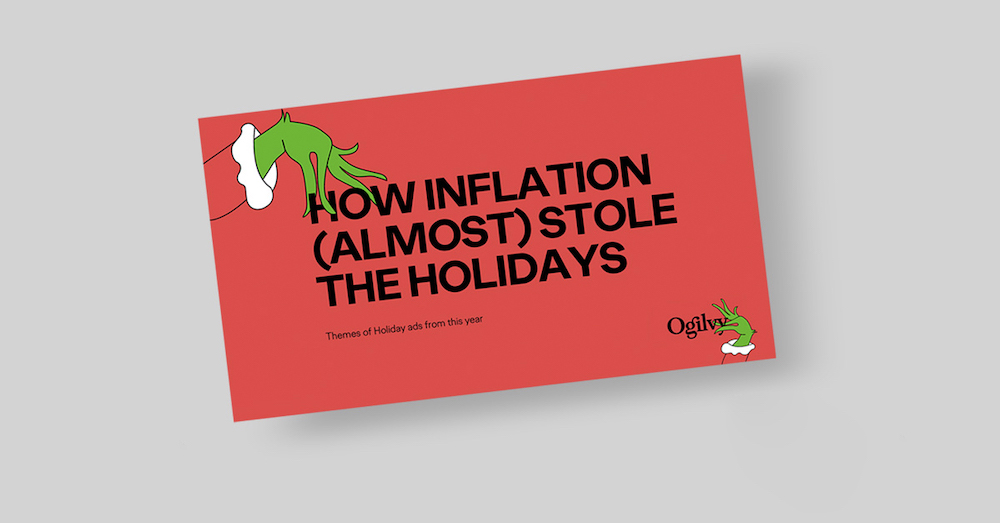 2022 was truly the year of the Grinch with post pandemic fears, Russia Ukraine War, rising prices and now the fear of mass layoffs stealing the joy of the holidays.
For many, this year was brutal and has continued to be as it ends with uncertainty. The holidays are going to be tough as many struggle to put food on the table. As people look to make ends meet, the expectations around the holidays adds extra stress.
Inflation continues to wreak havoc this holiday season as people try hard to find joy in testing times. In the past couple of years, people couldn't get what they wanted it seems like this year they can't afford it.
This year's holiday ads showcase the year that has gone by. As inflation plays the Grinch this season, we saw brands finding ways to defeat the Grinch. We saw themes of magic and joy, the greater good, and brands playing their part to create relevance, as people start spending less this holiday.
Click here to download read "How Inflation (Almost) Stole the Holidays".
Interested in bigger, bolder ideas? Sign up for our newsletter for more insights on how brands can make an impact on the world.
Share