Executive Social Visibility: A Powerful Communications Strategy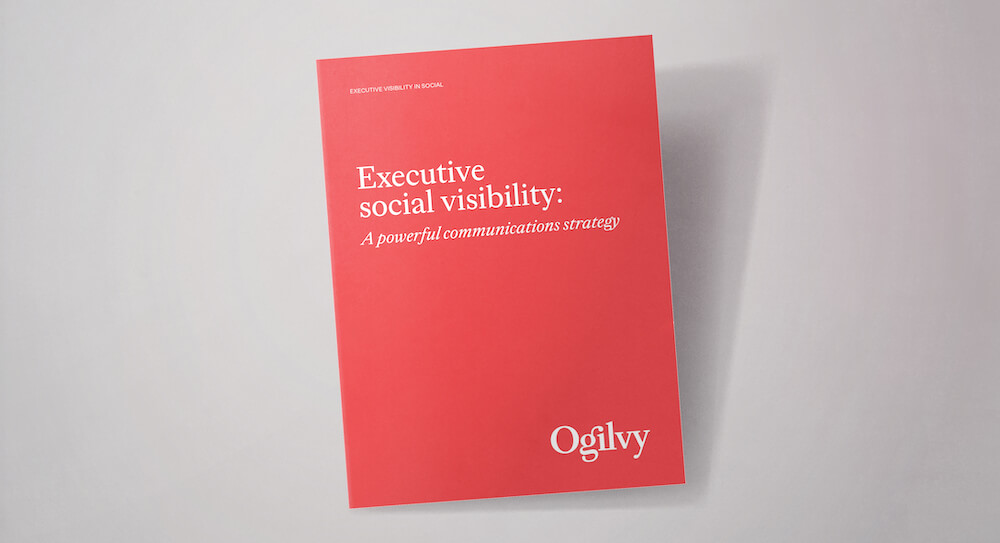 An organization's key individuals have always been crucial to its fortunes. More recently, a company's social media profile has also become a fundamental determinant of its success.
However, only recently has it become clear how these two factors – social media and executive leadership – can be strategically combined to drive positioning and corporate messaging.
Today, reputations are built on social media, so it's ironic that many corporate leaders maintain extremely low social-media visibility profiles, or avoid it altogether.
"The reputation of a company's leadership is directly responsible for 44% of a company's market value," reported Forbes magazine in 2018.
When social media was still taking shape as a viable communication channel, it was understandable that executives were reluctant to enter the environment without the requisite experience, in case they might do more harm than good.
However, as social media has matured, the voice of corporate leaders have become integral to brand communications.
Executive social visibility is a powerful strategic tool in driving messaging and brand positioning.
There are indeed risks to taking the plunge into social media, but the good news is that executive visibility in social is now an established media field, and expert teams can manage an exec's social presence for maximum impact.
This is also an opportunity to expand reach. By effectively using social channels, an executive becomes a leader not just of his or her company, but of a community, a sector, even a society at large.
A highly visible leader is also in a position to shape the fortunes of his or her organization, or to position it within society.
Click here to read the full paper, "Executive Social Visibility: A Powerful Communications Strategy".
Interested in bigger, bolder ideas? Sign up for our newsletter for more insights on how brands can make an impact on the world.
Share